The Impossible Made Possible
Legarza Exploration & Construction has been thriving in the exploration, earth work, and construction industry since 1992. Over the past two, nearly three decades, they've helped companies arrive at hard to reach locations. However, the reason why they've thrived over the years is the same thing that has been a problem for their company: their job site's location.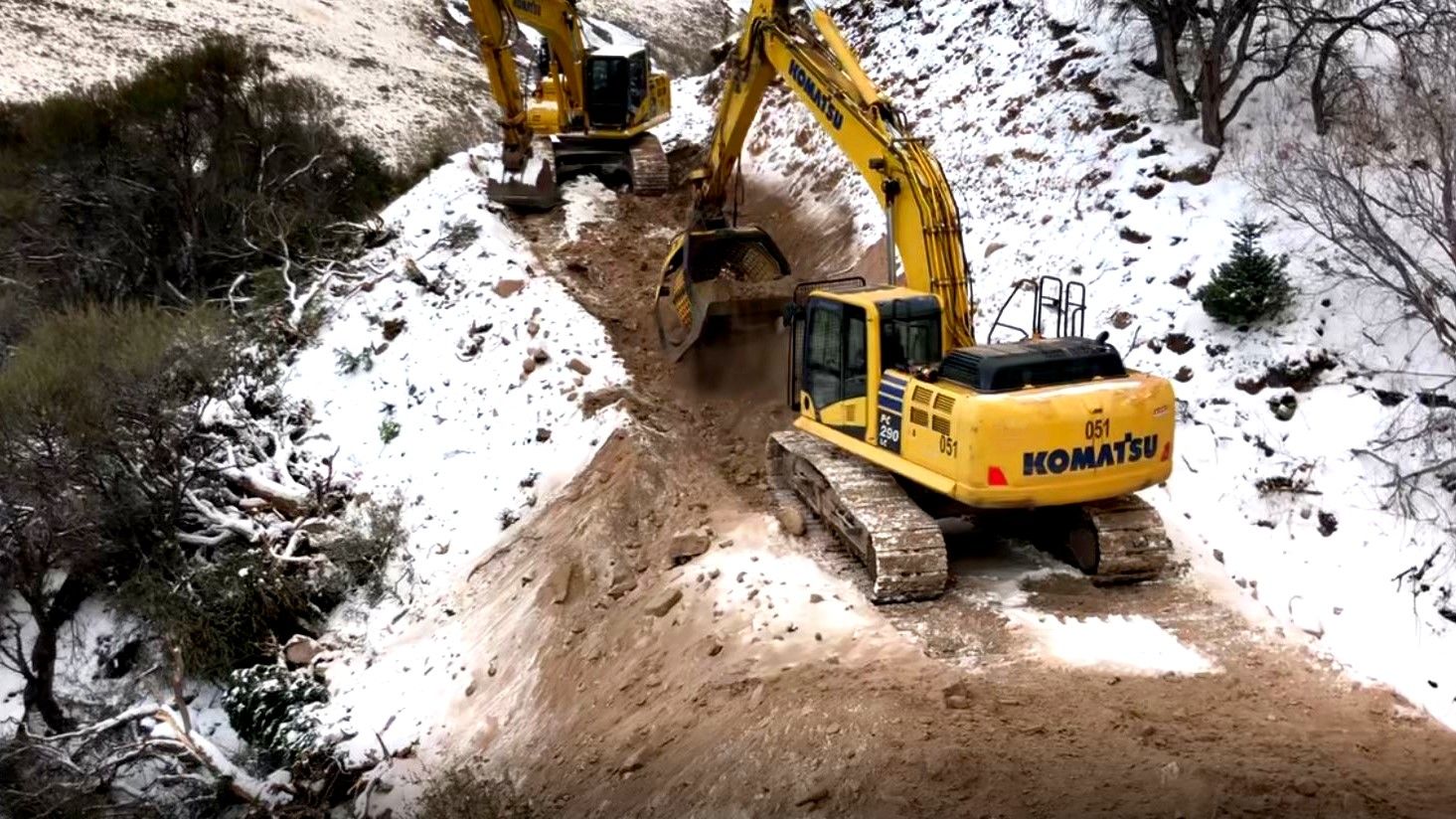 "We rented the units for a specific purpose, we work in a lot of remote places where there are no roads, the crushers and screeners get there easily."
The company's first introduction to MB Crusher and their units was on a previous project a few years ago where they needed a crusher.
Since a stationary crusher would be more of a hindrance on their job site, they turned to their local Komatsu dealer for other recommendations and watched a demo of a crusher bucket at work. When it came time to make a decision, they chose the crusher bucket for its portability.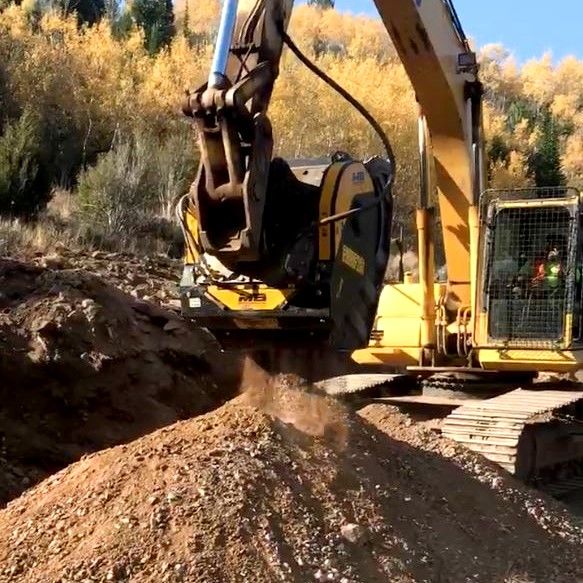 We've been able to create aggregates for soft roads, and can bring the units in and out of the job site. Saves us time from having to build larger roads."
Before Legarza Exploration & Construction used the crusher, they only had three options to do their job:
Build a large road
Use compaction and water
Not take on the job
For this project, they've decided to rent the BF80.3 crusher bucket and then added the MB-S18 screening bucket to their rentals. Using their excavator and the units, they created their own road leading up to the job site.
With either unit, they created their own aggregates that they later used when creating the road. If they used the crusher, then they scooped up the river rock and crushed it down to either a ¾ in minus or a 3 in minus and traveled up the path they were making as the unit processed the material.
It's a similar concept with the screening bucket where they separated the fines from the larger material and then reused it to build the road.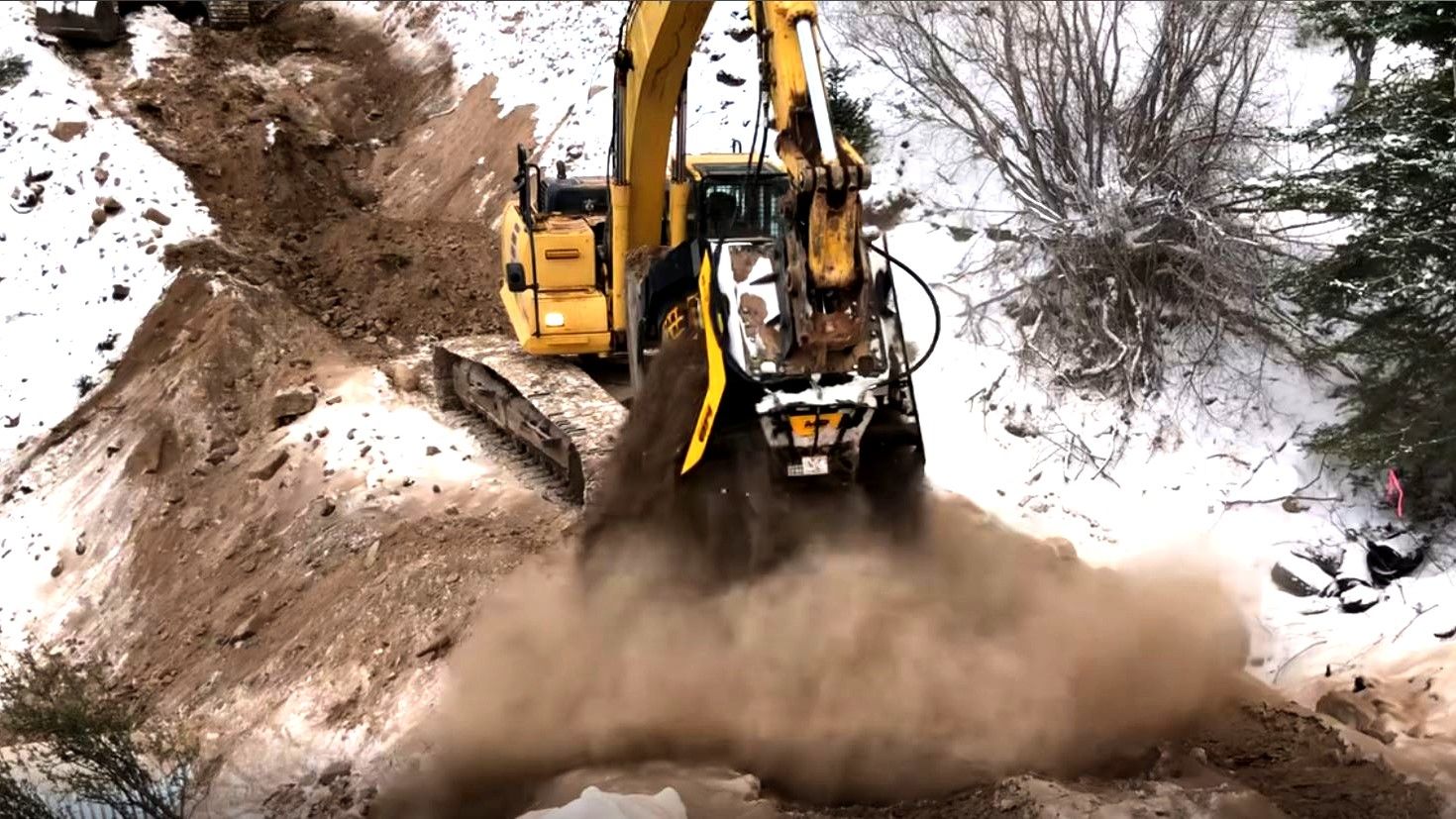 "Without the units, the job wouldn't have happened."
As their project concludes, they've seen exactly how they can benefit using the units not only on that project but for future and potential projects.
They've saved plenty of money on the materials that they would have otherwise purchased and had transported.
They can take on those jobs that they wouldn't be able to without stretching their budget too thin or putting companies behind schedule by taking the time out to use water and compaction.
Since they wanted to take on future jobs that might have been too challenging for them before, they've started the process of permanently adding the BF80.3 crusher bucket to their fleet!