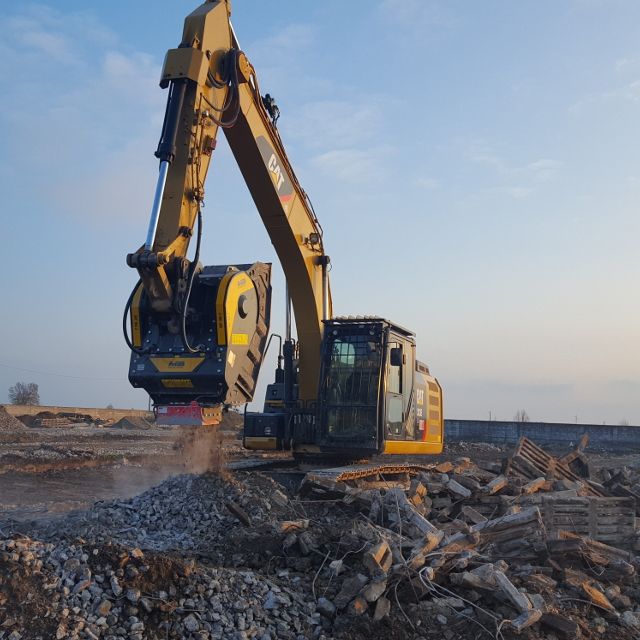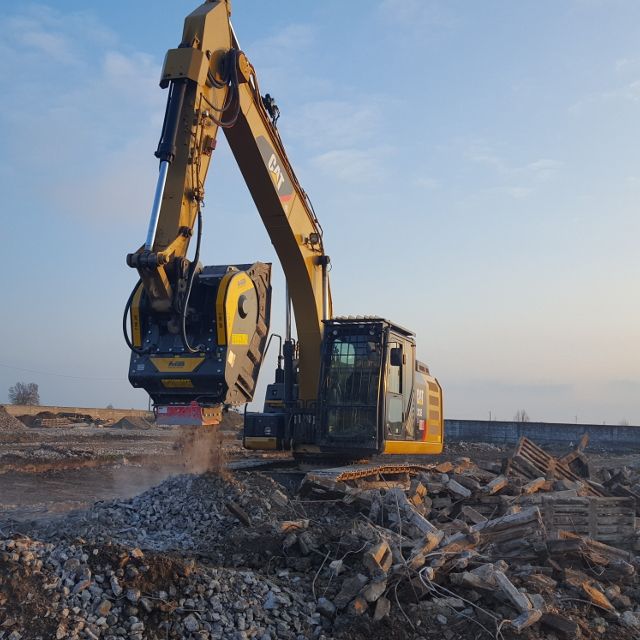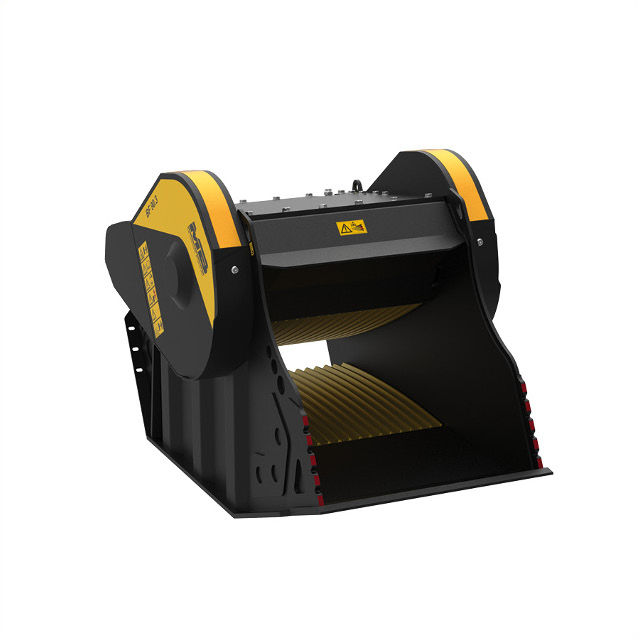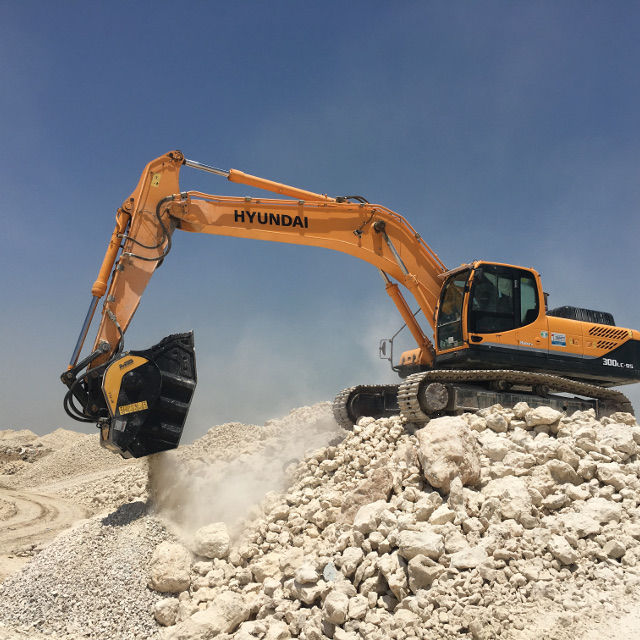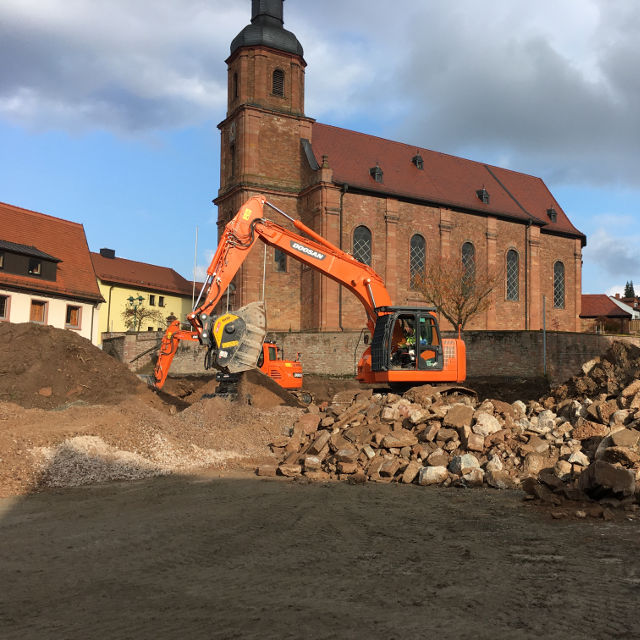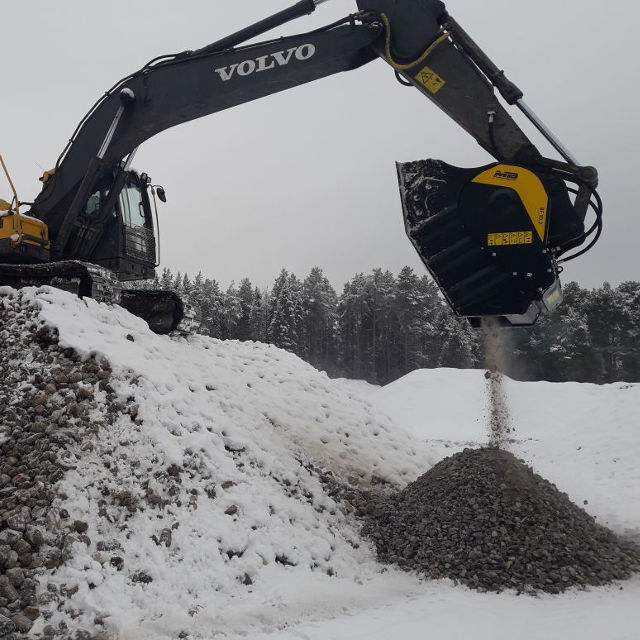 BF90.3 S4
Bucket Crushers
Bucket Crusher for excavator
The BF90.3 Bucket Crusher for excavator is the flagship Bucket Crusher produced and patented by MB in 2001. It became the first crusher bucket to be manufactured in the world. Today, it continues to be the most popular model for medium- to large-sized companies.
It is designed to eliminate material friction in the loading phase and to resist even the most difficult on-site conditions. The Bucket Crusher BF90.3 is extremely compact and versatile. It has been improved and enhanced over the years to accommodate all crushing operations. Even in the harshest scenarios, the BF90.3 maintains its high level of performance, working with any type of inert material.
The BF90.3 is suitable for excavators weighing over 46,300 pounds and has a load capacity of 1.17 cubic yards. It achieves a production rate from 16 cy/h to 55 cy/h, depending on the output adjustment.

More details
Technical features
| | |
| --- | --- |
| MODEL | BF90.3 |
| WEIGHT | 7,716 lbs |
| LOAD CAPACITY | 1.17 cy |
| PRESSURE | > 3,191 PSI |
| OIL FLOW | >48 <63 gal/min |
| MOUTH OPENING WIDTH | 36 in |
| MOUTH OPENING HEIGHT | 21 in |
The hydraulic flow and pressure must both meet the required parameters.