WELL BUILT, COMPACT AND PORTABLE.
"We had a mountain of rock and broken concrete and wanted a solution for it. Larger companies didn't want to deal with, we didn't want to pay to have it hauled off, so we did some research and came across MB crusher bucket.
We knew immediately that this was the solution for us, so we purchased the crusher and turned that mountain of rock into profit."
-Andy Christenson, owner of ACCO Unlimited Corp.
Being able to come to our customers' job site and turn their waste product into a usable product is a fantastic concept:
✔ We are saving time and money for ourselves and our clients
✔ We are doing our part in helping the environment, by reusing waste material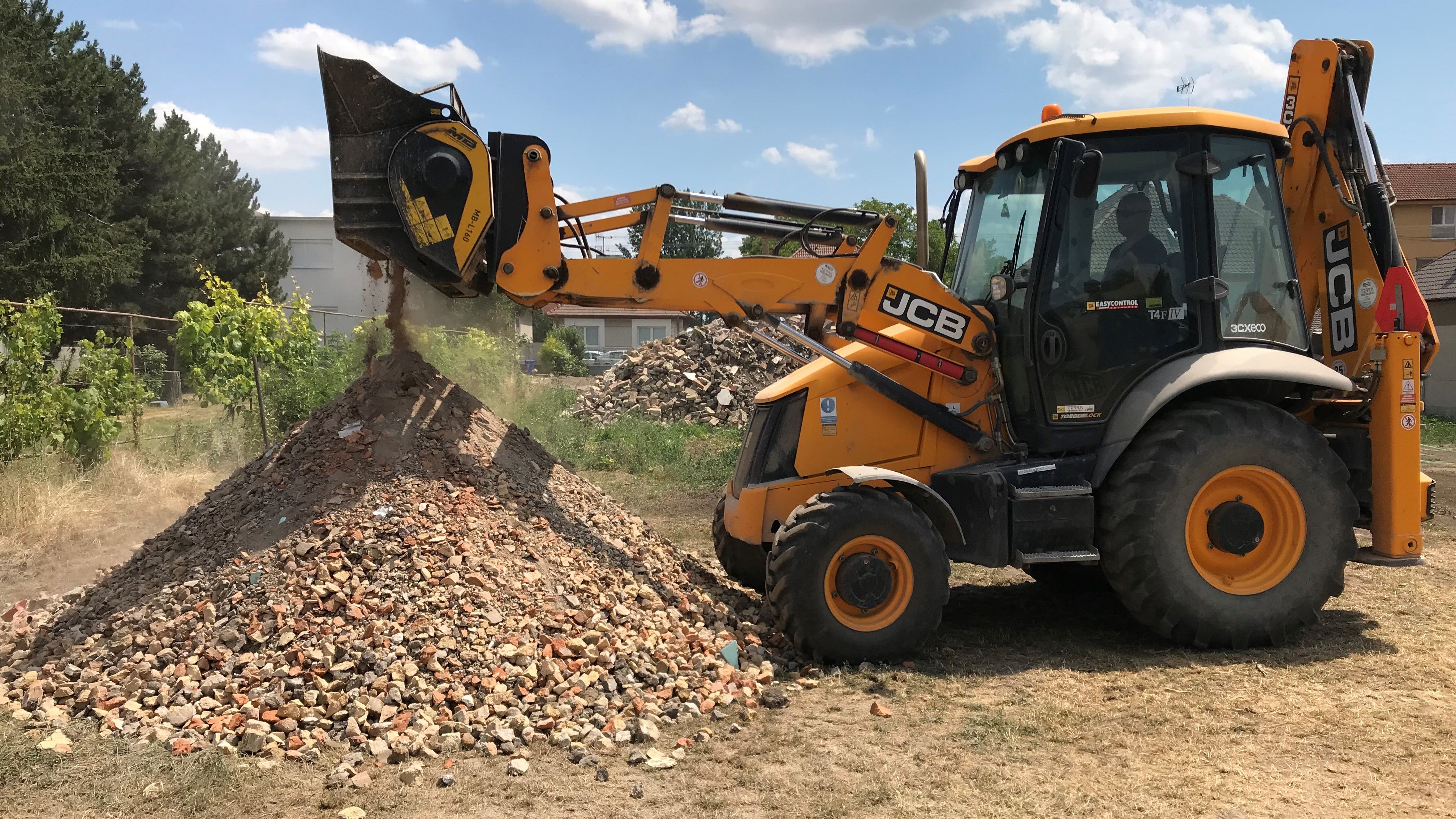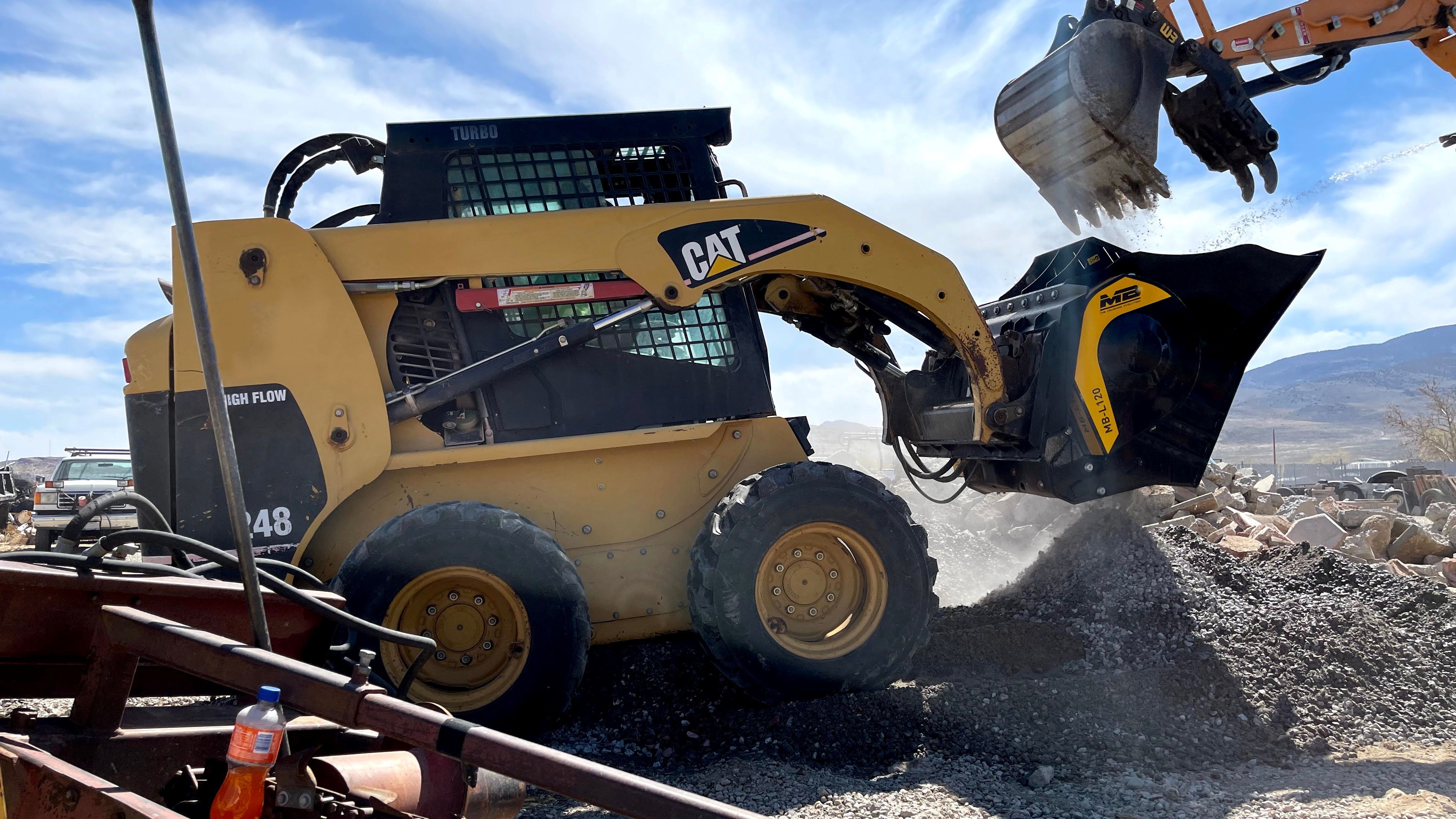 "Being able to move machinery with my truck and trailer has made my business versatile in a way I couldn't imagine. With the addition to crushing down material on site has warranted amazing changes."
Andy Christenson has been using his crusher bucket MB-L160 a couple of days out of the week for over two years now and claims it has changed the way his business operates.
"I love the fact that I can put my crusher bucket on the back of my trailer and drive on to any job site that I need it at''.
"With all the benefits that the MB-L160 has given us, we have saved around 52K a year".
The sheer savings from not having to rent equipment to haul out the material or having to pay another company to haul out material continues to grow with each job site.

MB Crusher has dedicated itself to the key factors mentioned above.
MB Crusher strives to create a cost-saving alternative when it comes to handling waste material, giving to customers a substitute to the traditional methods of having to haul out material an incur all the costs that come with that process.