"We were able to bring the screener directly to our Job Site."
Heavenly Mountain stands at an Impressive 10067ft high and boasts one of the nation's highest rated Ski resorts.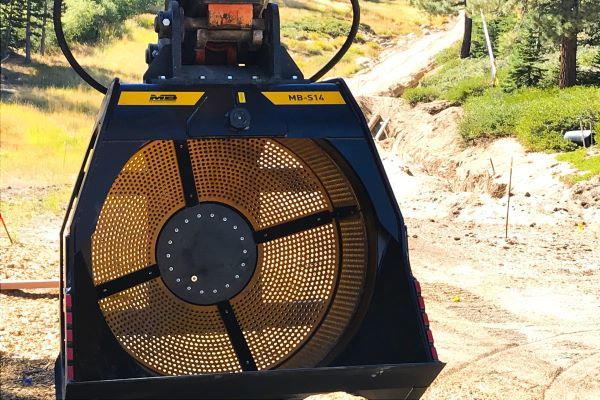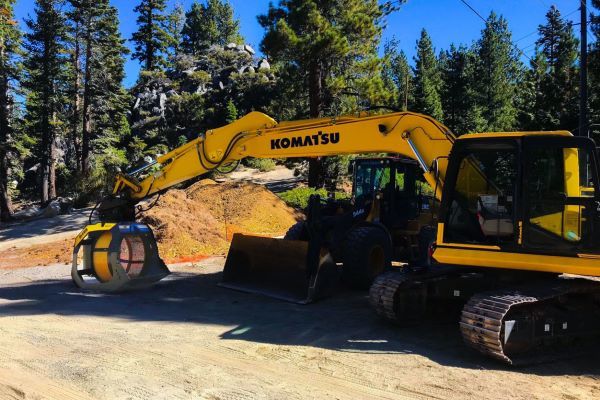 The resort is home to over 97 skiable trails and 28 chairlifts, so it is safe to say that Heavenly is a skier's heaven. But when it comes to servicing the resort is can quickly become a construction companies' nightmare.
"We needed to backfill power ducts for our local energy provider. As the power ducts were up the side of a very steep mountain, it was impossible to get a loader or dump truck with the sand needed to us."
Impact Construction found their solution in our MB-S14 screening bucket. As Zack from Impact explained that without being able to bring the MB-S14 screener directly to the job site he believed the only option they had "Was to use the bucket from our excavator to scoop sand out of the dump truck and move it to the backfill site. This would have taken over 1.5 hours to get one bucket full of sand up to the job site."
"As the MB-S14 was so portable, we were able to attach it directly to our excavator then drive the excavator up the mountain to the job site and create the backfill needed without the use of extensive transportation. In turn, this not only saved Impact Construction thousands in transport cost, but we were able to finish our job 1.5 months early!" MB again demonstrates precisely how it's attachments can reduce transport cost while giving you a leg up on your job by giving you the power to process directly on site.