MB Crusher America to present Crushing, Screening Demos
11-01-2017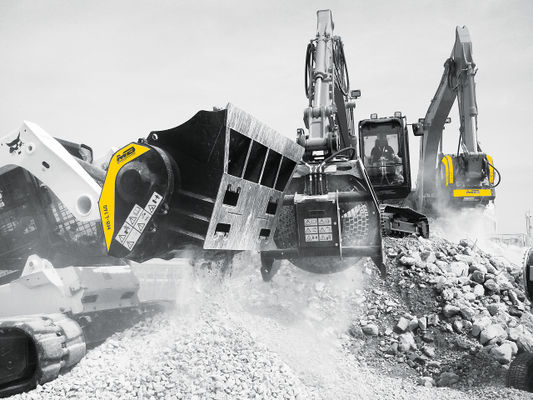 ''Over the years, MB Crusher America Inc. has drawn crowds to its World of Concrete booth with its live crushing demonstrations.

MB Crusher has expanded its product line to include a new line of screening attachments designed for skid loaders, loaders and backhoes. At its booth, #O30619, in the Silver Lot, MB plans to feature a MB-LS140 screening attachment along with its MB-L140 crusher attachment.

"Our attachments are solutions. When you use our attachments, you will be saving the time it takes to process and transport materials. You can then begin to save money from any additional cost. This is the type of independence contractors
can gain" said Max Ravazzolo, C.E.O. of MB Crusher America. ''

Download the full article to read more!