Company turns bedrock waste into on-site fill
01-12-2016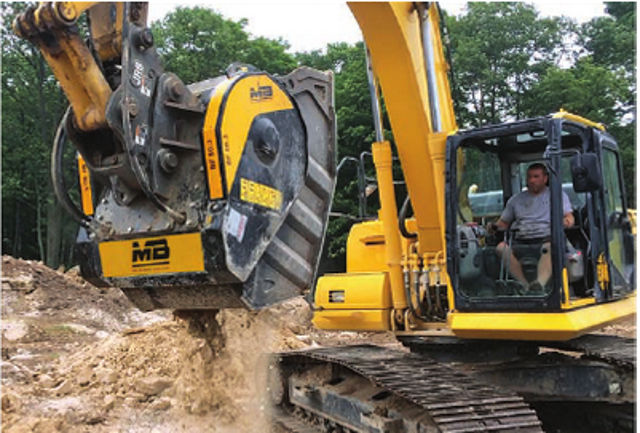 Problem:
Brauwer Construction of Surgeon Bay, Wisconsin, had piles of bedrocks laying around its facility. In most cases, they would fit it into a hole that was large enough to accommodate the size.

Sometimes, when there were no holes, the company would place them in a quarry.
That was when owner Jason Brauer searched the internet for a machine that would help him to get rid of his bedrock.
Solution:
Brauer found the MB Crusher BF80.3 Crusher bucket. Now, the company crushes more than just bedrock, including concrete and asphalt, into fill and reusable material for roads and other projects. Brauer uses the BF80.3 on his Komatsu PC210 LC. The crusher attachments are designed for a range of excavators, skid- loaders, loaders and backhoes regardless of the brand.
Result:
''I bet you I've used it a quarter of the time I've had it, so that's twice a week'' Brauer says. '' We get more jobs because we're doing things competitors can't do''.