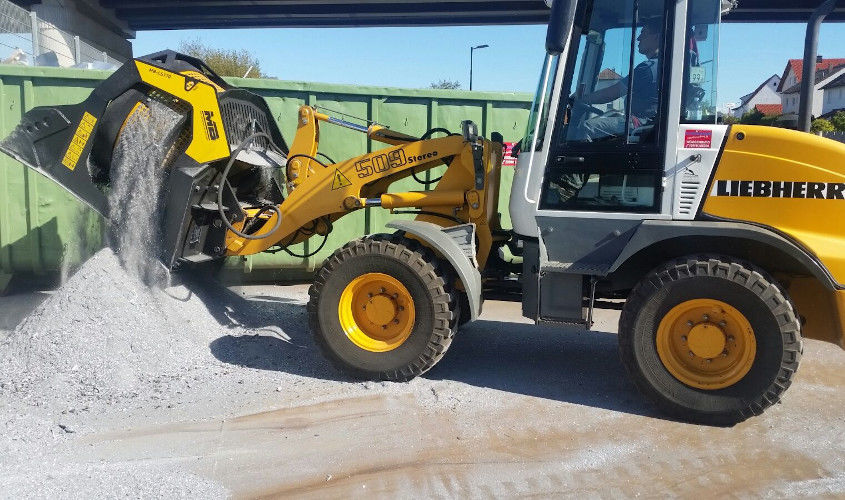 An MB-LS170 screener bucket installed on a loader is screening the aluminum waste.
The aluminum waste will then be melted to create aluminum blocks to be resold.
Steel and aluminum slag
With the MB screening bucket it is possible to recycle aluminum waste or steel, then separate the larger parts from the finer ones, to then put them back into the production cycle.
Sorting grapples
Padding Buckets
Screening buckets