All companies that offer roadwork services – such as work on outer suburban arterial roads, industrial infrastructures, bike paths, bridges or historic downtown alleys - all have to face:
Site complications like highly populated or extremely isolated locations that aredifficult to access
While keeping in mind vibration, hauling and equipment transportation restrictions,
Moving waste material out of the job site,
Purchasing fill material,
Transporting supplies to and from the site
A successful construction site is subject to many variables: how professional and eco-friendly the companies involved are and their ability to stay on budget.
Other factors that weigh heavily on a job's bidding price and need to be considered are material handling, hauling, and disposal expenses; add noise, vibration and dust emission restrictions to the equation and you have a logistic nightmare that can impact the surrounding residential area and ultimately, the environment.
It is now possible to process material on site, without affecting the area's residents daily routine and keeping it "green". This allows contractors to cut costs, recycle waste material, and increase profit while being eco-friendly. With actual advantages for both the company and the community.
How is it possible? MB Crusher offers a number of personalized solutions for any road construction site.
Discover the innovations that transformed the typical road construction site and made it more profitable.
Crushing flooring and waste material on the spot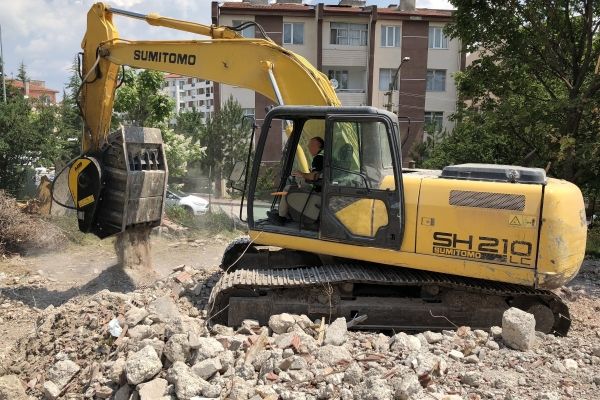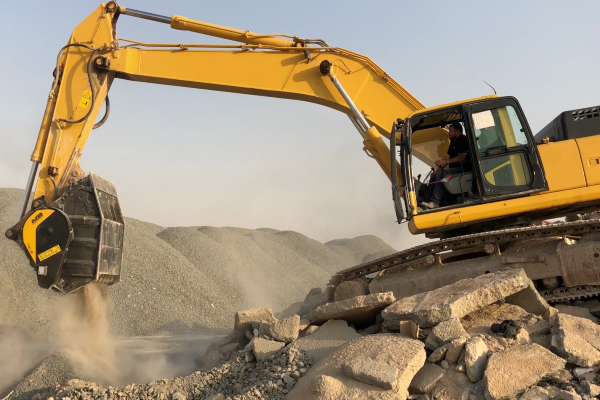 MB mobile crushers can access any type of job site, without needing specialized vehicles, they are transported with the equipment they're installed on. They are attached directly to the excavators, loaders, skid steers or backhoesnecessary on the job site: all of the materials extracted from the excavation phase can be reduced to the desired output size, without using a recycling plant.
The resulting material can then be reused on the same job site, for example as road base, drain or as fill material.
The advantages are clear: the company becomes independent in the process - there are fewer trucks leaving the site, they are cutting costs and time on the job, and fewer access restrictions or need of extensive areas resulting in a streamlined operation. This is how they solved their problem of disposing and recycling waste material, and eliminated additional expenses.
Screening material for reuse or resale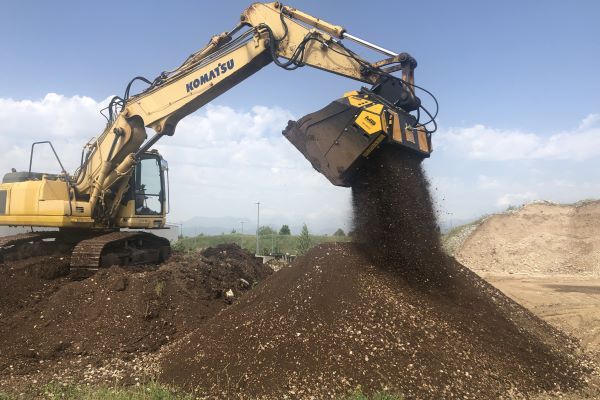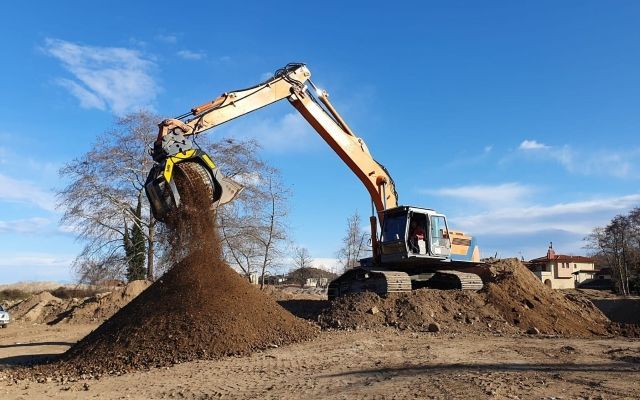 MB Crusher makes mobile screeners that separate fine material from the coarse directly on site.
The MB Crusher screening buckets and shafts screeners can be installed on any brand of heavy machinery, and the desired size material can be selected by using the right panels or shaft kit for the job.
The fine material can be used as padding or drainage material
The coarse can be crushed down and reused.
The "clean" material can be reintroduced in the production cycle and become a new source of income for the company.
Grinding material anywhere with precision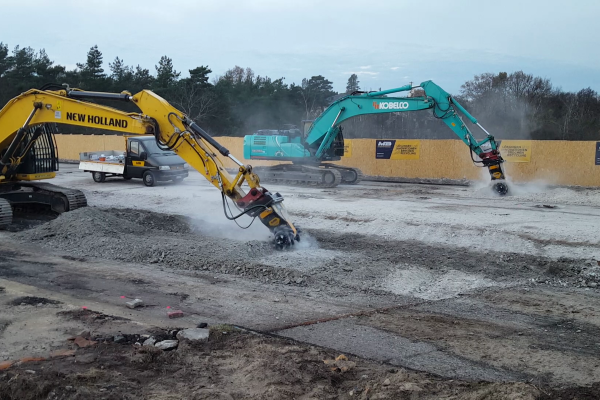 Redeveloping historical town centers, buildings, and bridges is essential to avoid urban decline and to restore early residential and industrial areas. This type of job sites require fast tools that give off low dust emissions.
The MB Crusher drum cutters are user-friendly, compact, and precise.
They are the only drum cutters on the market with a patented system - direct drive twin motor system - that allows a differentiated power distribution between the two drums. When grinding a surface made of different hard materials, the MB Crusher drum cutters match the material's hardness with the required power to cut it: which translates to more stability and less impact on the excavator's arm.
A great advantage for any company that allows them to work safely and with precision in highly populated areas.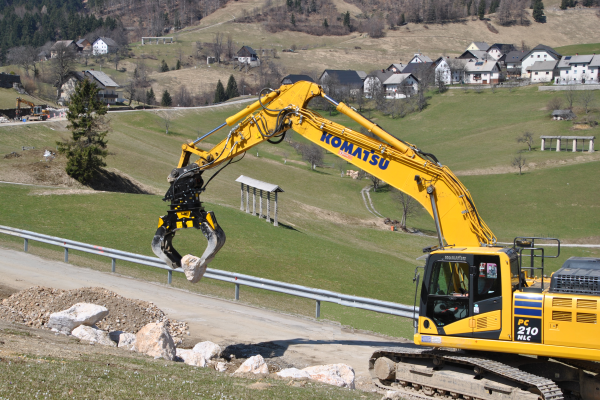 Precise lifting, handling and repositioning are just a few features that the MB Crusher grapples offer.
A line of attachments created to the highest equipment standards in mind, with 5 possible compatible accessories, that can be useful on any job site:
The rotation power extender kit
The multipurpose blade kit
The clam shell kit
The grip improvement kit
The rubber protection kit
Precision and versatility are matched with safety: each MB Crusher grapple is equipped with a device that prevents it from releasing its grip when the carrier's pressure drops. It also has a Silent Block that limits noise emissions on the job site.
From complications to an advantage:
find out how MB Crusher attachments streamline operations and increase profit for roadwork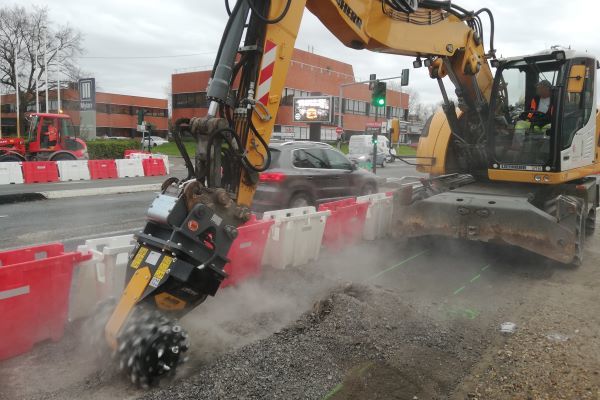 Highly traffic arteries: where roads can't be closed, MB crusher buckets, screening buckets, and shafts screeners matched with any brand heavy equipment already on the job site can work in tight spaces.

Streets in densely populated areas: sound and dust emissions are practically eliminated thanks to the MB Crusher attachments.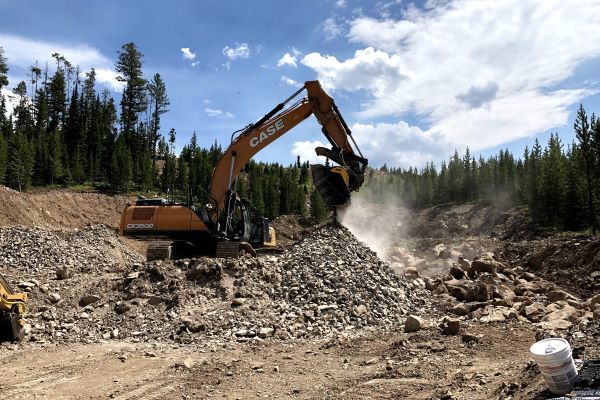 Arduous areas: waste materials and local soil already on site, are transformed into a resource and used as road base, fill material and more.

With just one tool you cut buyback and hauling expenses. The MB Crusher units are brought on the job site attached to a piece of heavy equipment.
Even in difficult to access areas.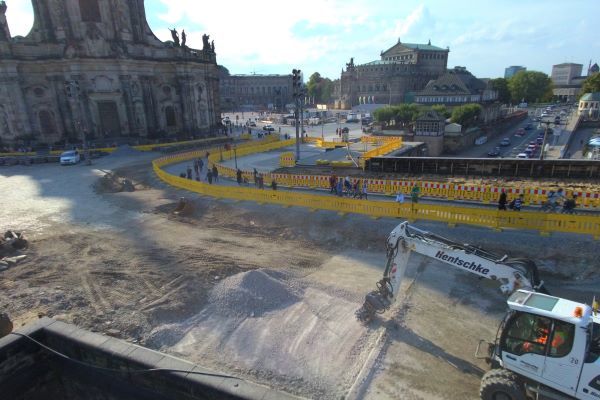 On bridges and buildings: the MB Crusher screeners, drum cutters, and crusher buckets are small and light, and patented to limit vibrations while working precisely.

Historical city centers: processing waste material on the construction site no matter how restricted the area, significantly reduces truck movement and material handling expenses.
Everything on the job site: the advantages of using MB Crusher units

Leaving the way clear for normal city activities, dust and noise emission reduction, lower vibrations, and immediate reuse of waste material.
With MB crushers and screeners you can increase your profit on roadwork:
Any contractor can complete the entire recycling process, with MB Crusher screeners and mobile crushers, while eliminating downtime and offering more competitive prices.
with MB Crusher drum cutters and grapples they can work safely with precise tools.
material processed with MB Crusher equipment is transformed into second grade raw material at a lower cost;
Equipment maintenance is easy and quick and can be done directly on site;
MB Crusher attachments are designed to crush and separate material in arduous and tight locations without easy access or in complex areas, even in densely populated areas;
Crushing and screening time is reduced, as per the wear expenses;
Discover the right model for your next road construction project