Companies in the demolition, redevelopment and construction industries need to solve consistent problems surrounding waste management.
Some of the most demanding tasks are: crushing and sorting debris on job sites with limited accessibility and maneuvering space, moving vehicles to and from the site, hauling and disposing of material, while keeping dust and noise emissions to a minimum.
Furthermore, each phase must be carried out in accordance with the local regulations that provide protection to the environment. This of course increases the general expenses for the companies involved, which then lose in efficiency and competitiveness.
IT'S POSSIBLE TO MANAGE DEBRIS DIRECTLY ON THE CONSTRUCTION SITE. THE SECRET?
MB CRUSHER'S PATENTED UNITS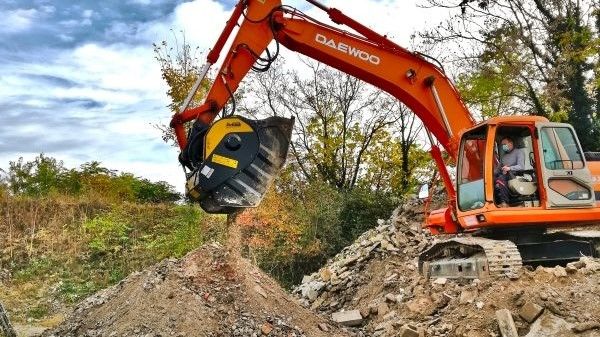 The material obtained from a demolition job can be crushed, selected and reused directly on-site: by adding a single MB Crusher unit to your fleet, you can eliminate transportation and waste disposal costs. Plus, you get quality material that you can reuse or sell.
The advantages also touch the surrounding communities and environment. MB Crusher's attachments turn any excavator into a powerful crusher and an effective screener: they are easy to transport and manage even in small spaces. Therefore, they are an innovative solution for waste management, to increase the company's profits and for the protection of the environment.
CRUSH, SELECT AND RECOVER: WITH MB'S ATTACHMENTS, DEMOLITION COMPANIES BECOME INDEPENDENT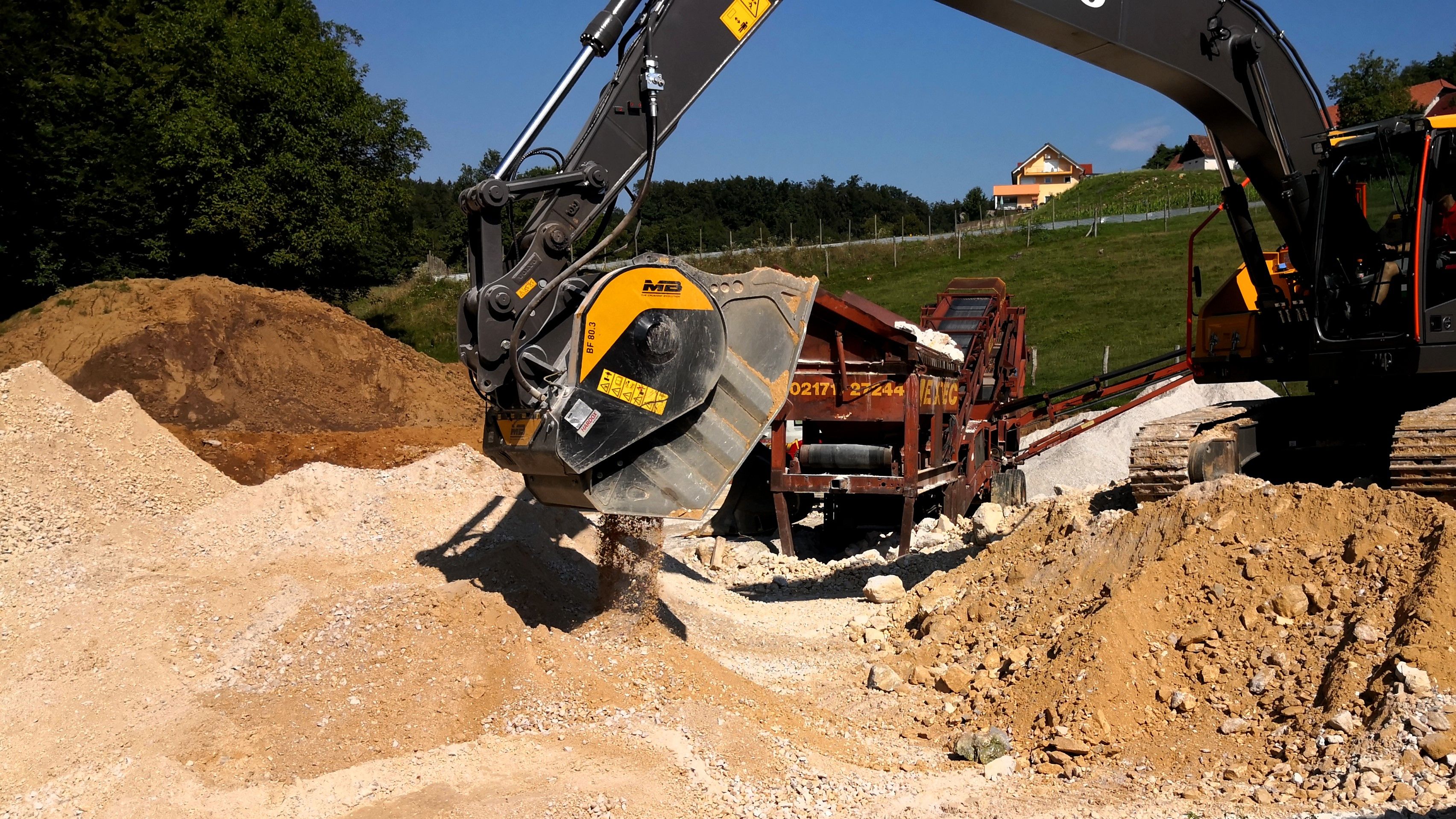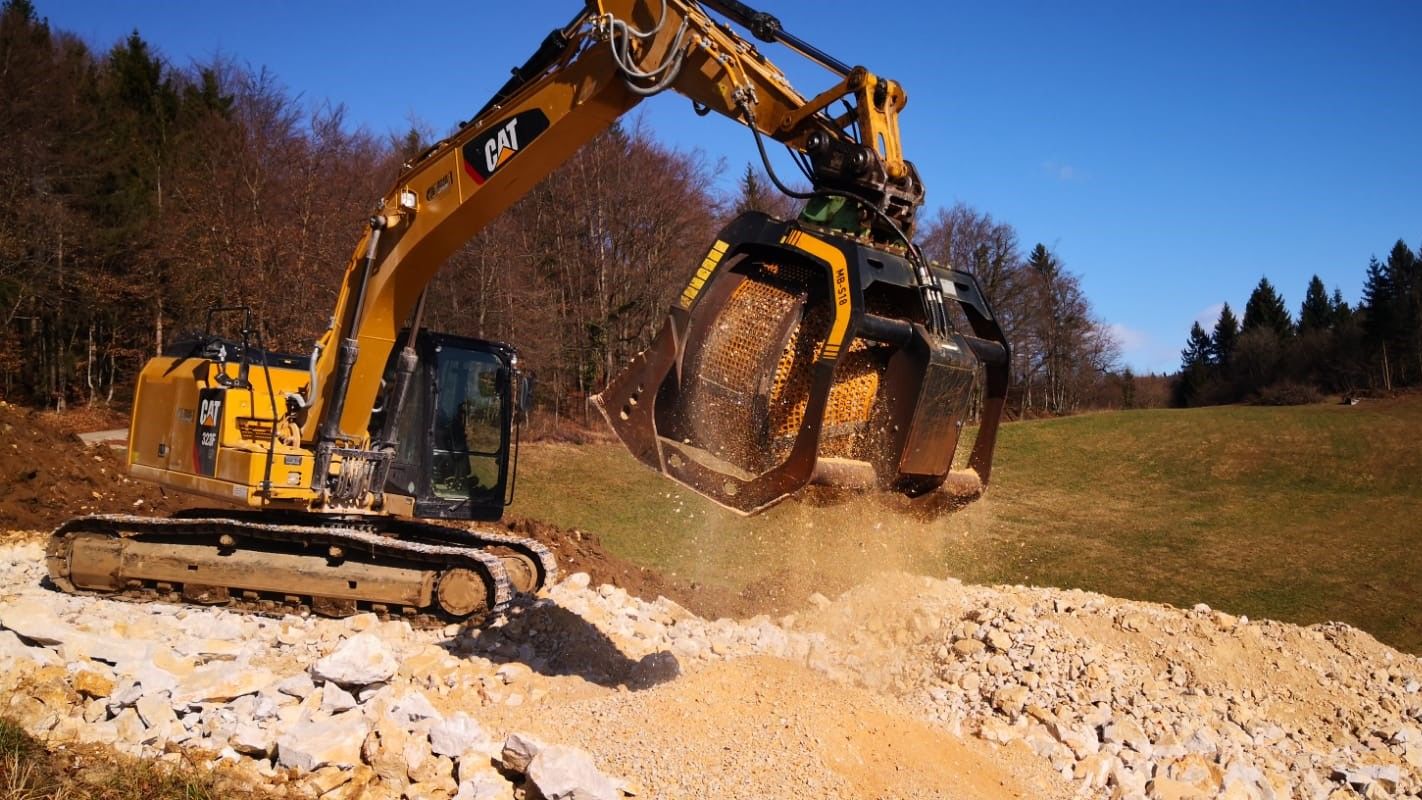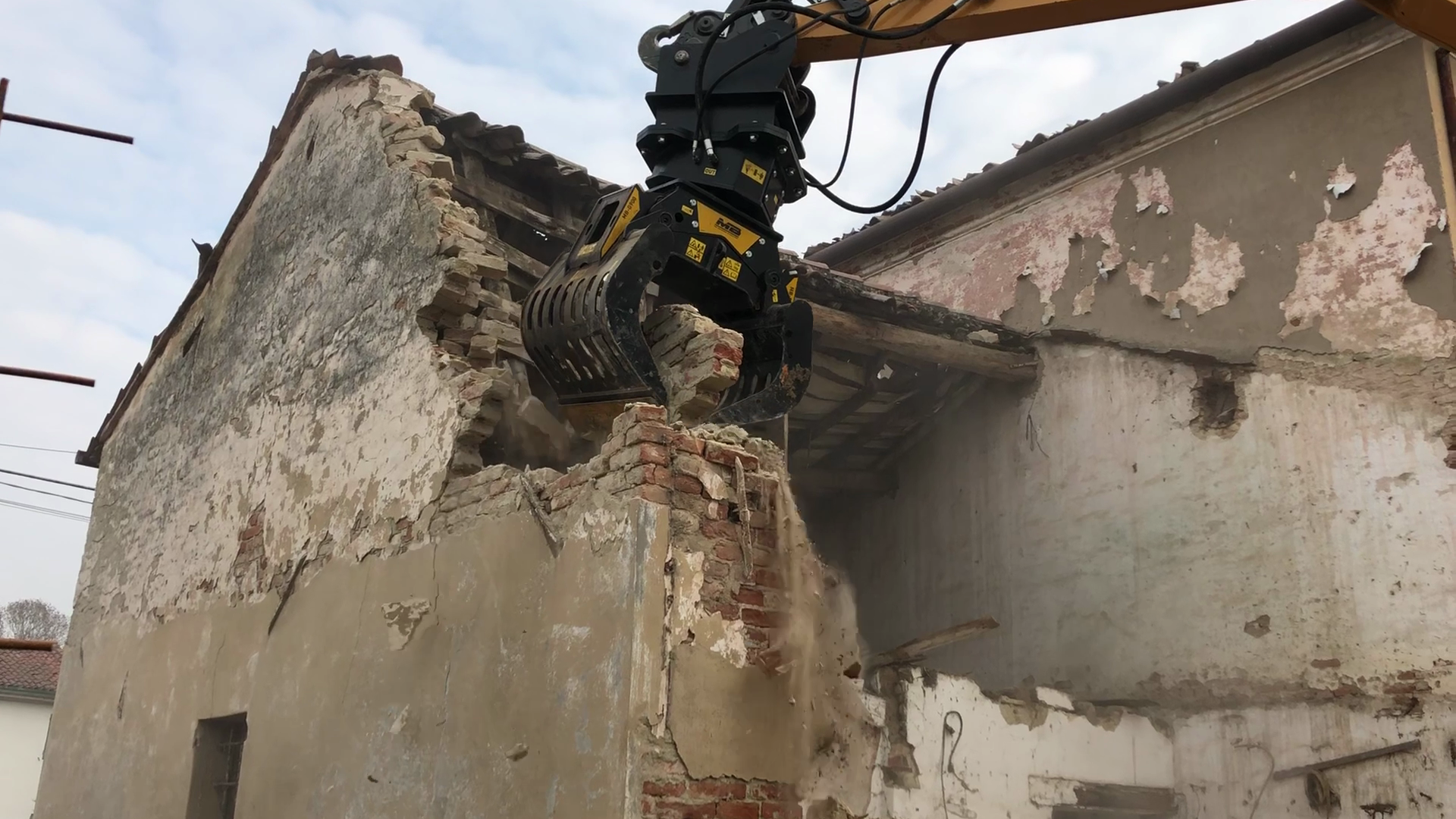 MB Crusher's mobile crushers are installed on the excavator already working on-site and easily crush debris from residential buildings, industrial structures, power line poles, railway sleepers, floors and gratings made of reinforced concrete.
The units can process any material without downtime, while eliminating transportation and disposal costs.
When you need to select material after it has been crushed, just replace the crusher with MB's screening bucket on your excavator, to clean and separate the fine material and reuse it on the job site. Thanks to the iron separator, the rebar is immediately removed from the aggregates, making the material ready for use.
You can recover up to 100% of waste material.
MB Crusher's sorting grapples can make the job even easier, with interchangeable blade kits and 360 rotation: thanks to MB, you can handle any material with extreme precision, in safety, with quick and reliable movements.
Furthermore, the MB Crusher grapple's accessories enhance the unit's performance, allowing you to customize and make your job site's procedures more productive.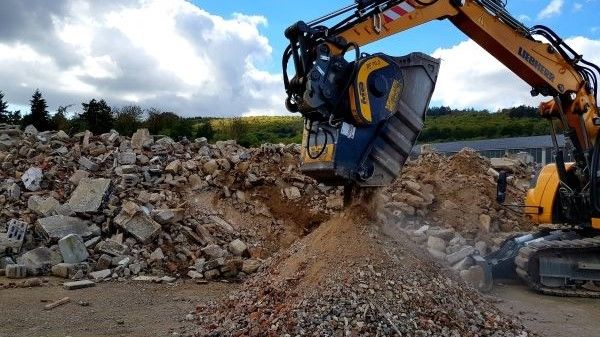 With the MB Crusher units, the materials crushing, selection and reuse phases are managed on-site, in a short time while respecting the environment:
no landfill disposal
no pollution from vehicles traveling to and from the landfill
no traffic
no waste
reduced CO2 emissions
reuse of local materials
access routes free from traffic, now available for citizens to use
reduced noise and dust emissions
on-site recycling
WITH MB CRUSHER'S RANGE OF ATTACHMENTS, YOU CAN INCREASE YOUR PROFIT FROM DEMOLITION JOBS
companies that use MB's crusher and screening buckets recover waste without worrying about downtime, while becoming more competitive;

the material obtained using MB Crusher's units turns into a new revenue source: it can be immediately reused on-site as road base, drainage material, excavation fill, and other processes;
the material processed with MB Crusher's units is transformed into a new business resource and is immediately ready to be sold
maintenance is quick and easy: the units don't need specialized operators and do not require expensive downtime for the entire construction site
The MB Crusher attachments are designed to crush and select material even in confined spaces that have no access routes or in complex areas such as densely populated locations;
crushing and sorting times are reduced, as are wear costs;
MB Crusher offers the security of patented technology, available 24-hour assistance, on five different continents.
Discover the range of crushers, screeners and grapples designed for demolition work
facilitating independent work and allowing for new business opportunities.
The units can be paired with any excavator and used on all construction sites.