MB Crusher's smallest model gets an upgrade : the S4 series
27-04-2017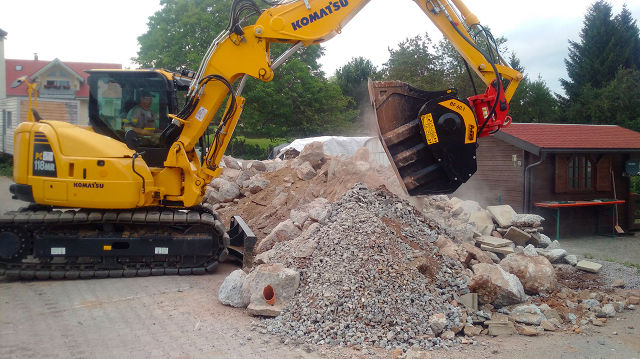 Suitable for heavy equipment from 8 tons upwards, MB's smallest model is now presented in the new S4 version: the fourth generation of crusher buckets.

This is an updated and strengthened version, both in terms of structure and in a number of important technical details:
first of all a restyling of the structural layout which allows for more agile movement and increased speed during crushing operations, facilitating its use on the excavator;
the reinforcing of parts which are subject to particular stress, the new options for regulation, widening the range of the dimension of the crushed material;
a new centralised greasing system that simplifies and speeds up on-site maintenance operations.

Find all the press release about this topic, on the major reviews of our sector!