MB: outrank in quarries
21-04-2017

Quarries locations have often huge extensions; hence the need to have agile equipment, able to move without problems and reach areas where only excavators can go.

To respond to these needs, while ensuring efficiently high-quality of crushing and screening managed by sturdy and reliable equipment, MB Crusher has developed a range of bucket crushers and screeners designed specifically for mining sites.

[...]
The models designed by MB specifically for the mining segment are three: the crusher buckets BF 135.8 is suitable for excavators from 43 tons and the BF 150.10, an exceptional machine built for excavators operating weight of over 70 tons plus a screening bucket the MB-S23 whit its considerable success in quarries around the world, to which add numerous other models of the range.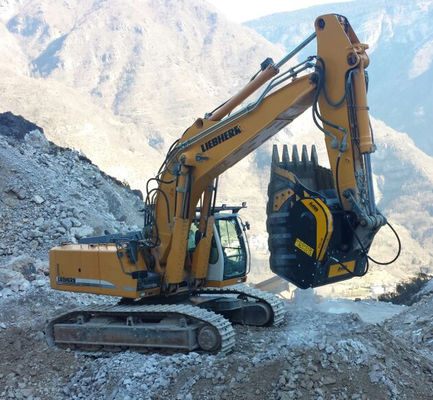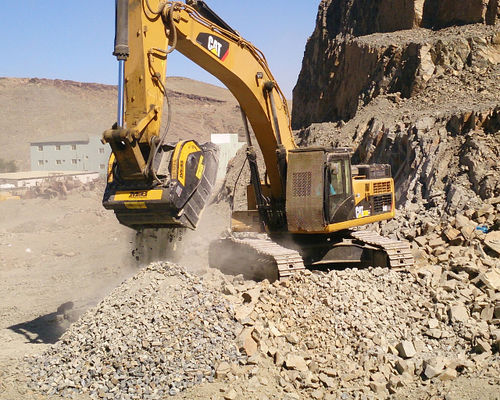 A few examples:
In Northern Turkey on the Black Sea, in Bilecik marble quarry, the BF135.8 bucket crushers are used not only to assist in mining activities, but also to shatter the material required for the rehabilitation of the quarry roads.
In Dubai: another MB crusher bucket, the BF120.4, a model slightly smaller but equally outstanding, mounted on a 45 ton crawler excavator, it is crushing basalt and granite, materials notoriously tough to manage.
In a quarry in Homberg, Germany : excellent results for BF120.4 reducing basalt boulders.
Read more in the article!