MB Crusher's Crushed Granite Demos, New Products at MINExpo
14-10-2016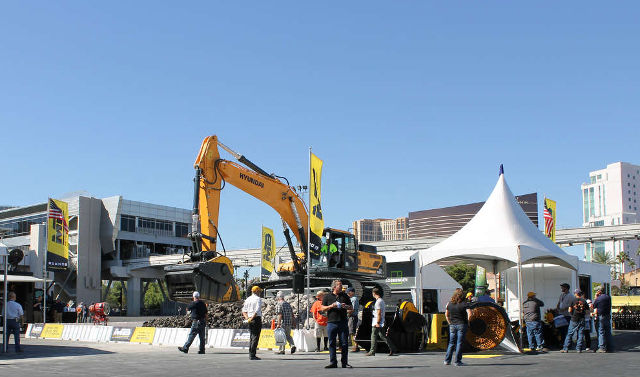 This was the first time the subsidiary displayed its drum cutter and loader screening attachment product lines at an exhibition
MB Crusher America Inc. had live crushing demonstrations of the BF135.8 crusher attachment on a Hyundai excavator.
It crushed granite to a 4-in. (10 cm) minus for MINExpo attendees. The BF135.8 crusher attachment is designed for excavators weighing over 94,000 lbs. (42,638 kg).
It has an adjustable output setting from a 1.5-in. (4 cm) minus to a 6-in. (15 cm) minus.
The productivity rate can get up to 115 cu. yds. (88 cu m) per hour, about 170 tons (154 t) per hour, at a 6-in. minus output adjustment.

"We had people tell us during the demo that they have not seen a machine like our BF135.8 crushing attachment. It's a machine we believe will help miners with their jobs," [...]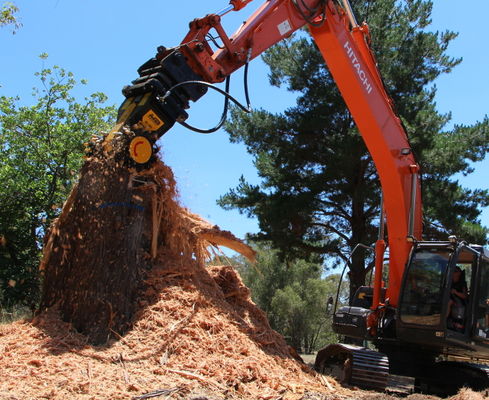 On the other side of its booth, the company displayed its MB-R800 drum cutter and MB-LS170 screening attachment. Both are new products created within the year.

The MB-R800 drum cutter has a direct drive twin-motor system and runs on the hydraulic system of the excavator.

It is designed to cut, grind, mill, or till surfaces and hard materials.
The drum cutter is used in these areas of application: demolition, refurbishment, trenching, quarries, excavating, special foundations and road building.

MB's attachments are ideal for quarries and mines, mineral processing, on-site processing, gold mine projects and gravity plants.

Besides the mining industry, MB products have a wide scope of work that includes demolition, excavation, road work, pipeline work and environmental reclamation projects.