WOC 2020. Where concrete meets MB's Crusher.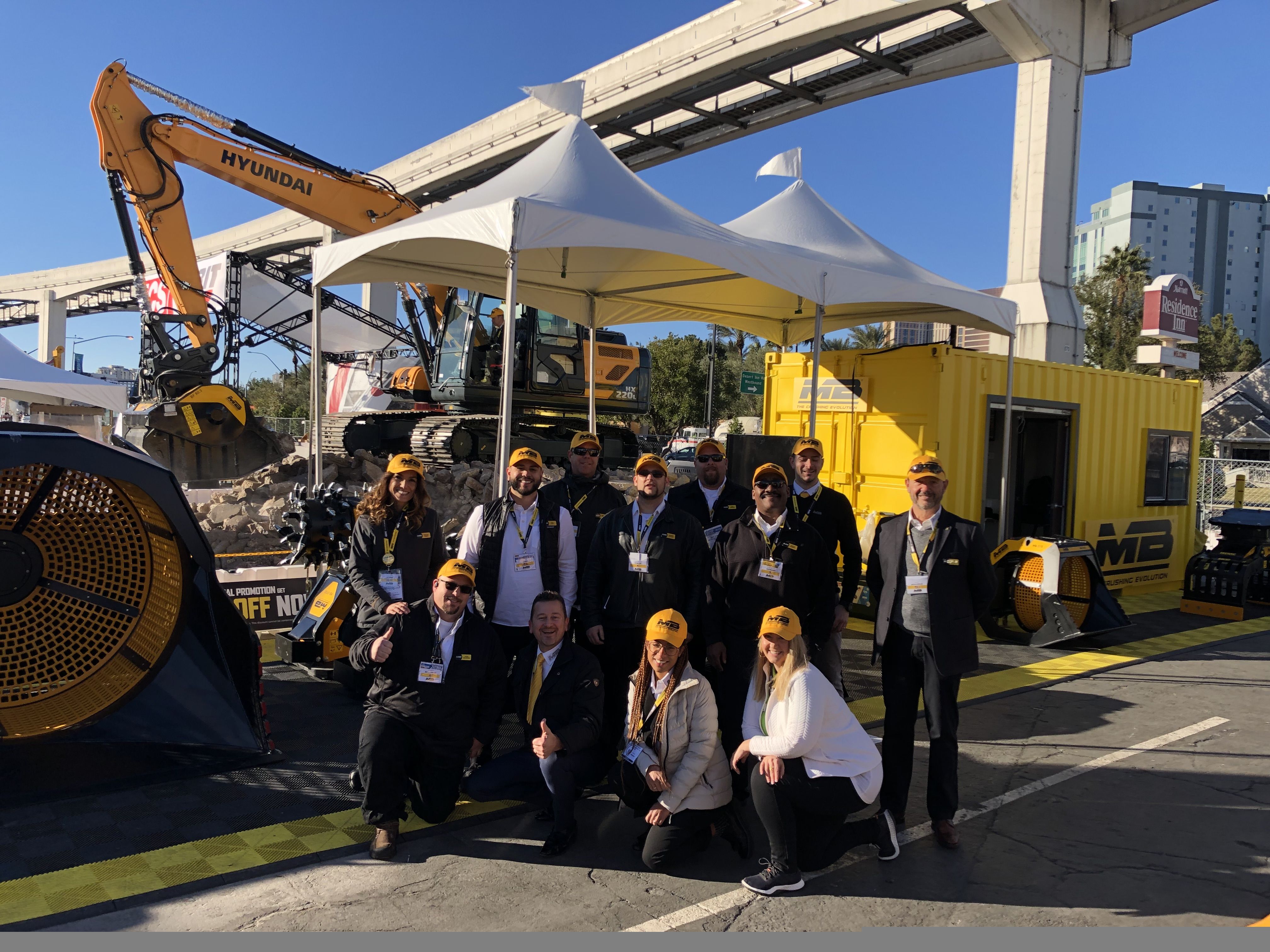 For an Eighth year, MB Crusher is returning to World of Concrete to draw in and Wow crowds
Over the years, MB Crusher has featured their various attachments and this time is no different. Like last time, MB Crusher will demo two attachments: the MB-L140 S2 crusher bucket and the MB-R500 drum cutter; both are made to crush and grind concrete.
Weighing a little over 2,000 lbs, the MB-L140 S2 crusher can attach to any skid steer or backhoe loader with an operating weight between 6,600 and 17,600 lbs. MB Crusher's MB-R500 drum cutter weighs 661 lbs and cuts through rock or concrete with its 14,456 ft-lb pick force. The two attachments are portable and are easily maneuverable around the worksite. To illustrate how they can process material directly on site, they will be attached to a skid steer and will be crushing or grinding concrete blocks at booth #O30230 in Silver lot.
By producing solutions to workers in demolition, recycling, excavation, quarries, and mines, MB Crusher remains at the forefront of the attachment industry. MB Crusher provides a wide array of attachments, giving its customers a range of cost-effective and versatile tools for any job.
Top
Contacts