Versatility on Display at WOC 2021
AFTER WHAT FELT LIKE ONE OF HISTORY'S LONGEST YEAR, MB CRUSHER CAN FINALLY ANNOUNCE THAT WE ARE ATTENDING WORLD OF CONCRETE 2021 FOR OUR NINTH YEAR!

If you've been interested in one of our buckets but wanted to see them in action first, visit our booth! We'll be in Diamond Lot at Booth #D813 from June 8th to June 10th at the Las Vegas Convention Center! While we know things might look different this year, you can count on us to have three things remain the same:

✓ We will still hold live demonstrations of our buckets
✓ We will have our annual show specials
✓ We have the same commitment to making sure you find the suitable MB unit for your job

THIS YEAR, WE WILL BE DEMOING THREE DIFFERENT ATTACHMENTS, ALL MEANT TO REDUCE STRESSORS ON THE JOB SITE BY EFFICIENTLY MANAGING OR PROCESSING VARIOUS MATERIALS.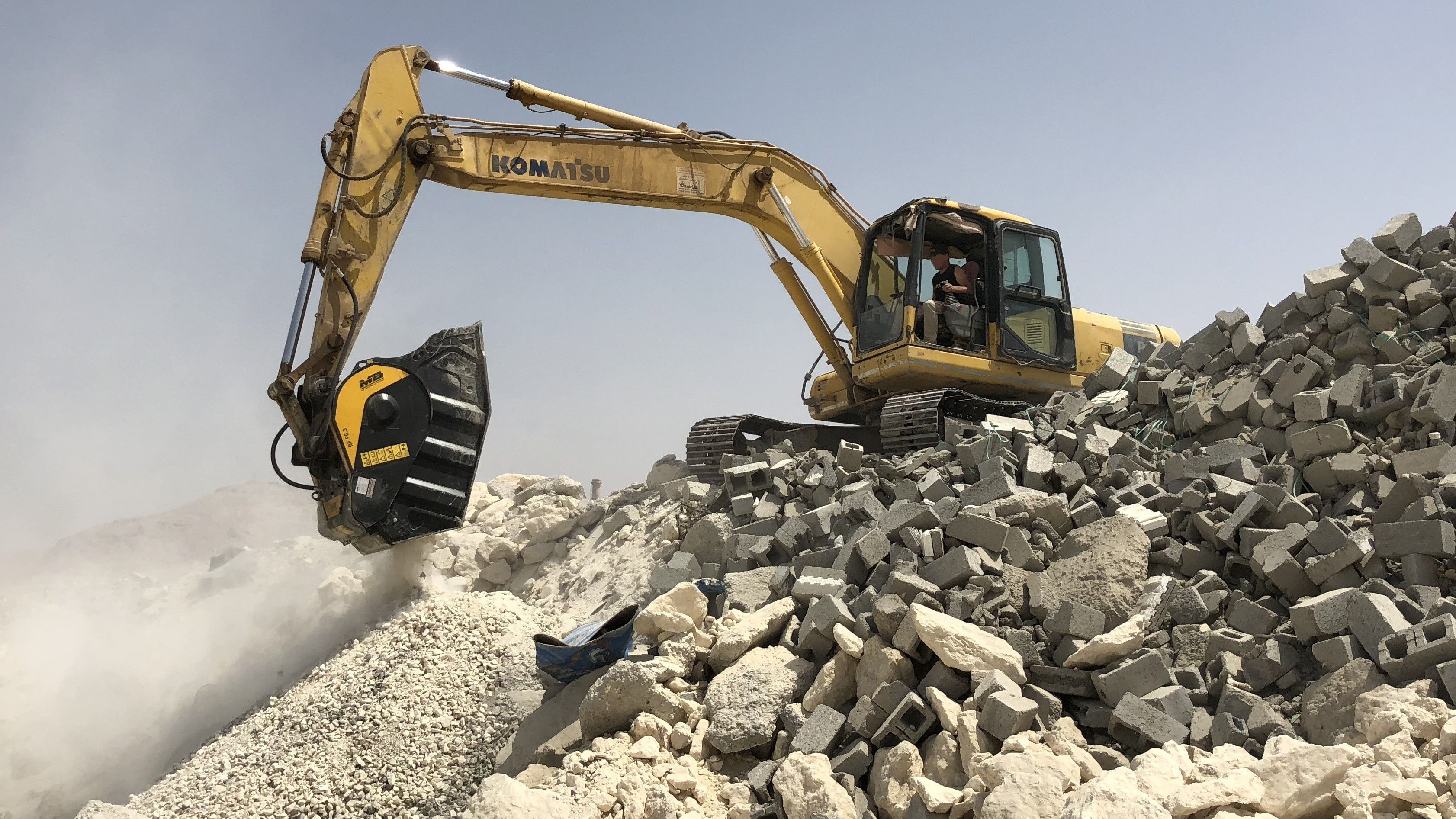 One of the buckets on the demo lineup is a crowd favorite, the BF90.3 crusher bucket.
As one of MB Crusher's midsize crushers, the unit is a popular option for many of our previous clients.The unit weighs 7,716 pounds and is best installed onto excavators with an operating weight starting at 46,300 pounds.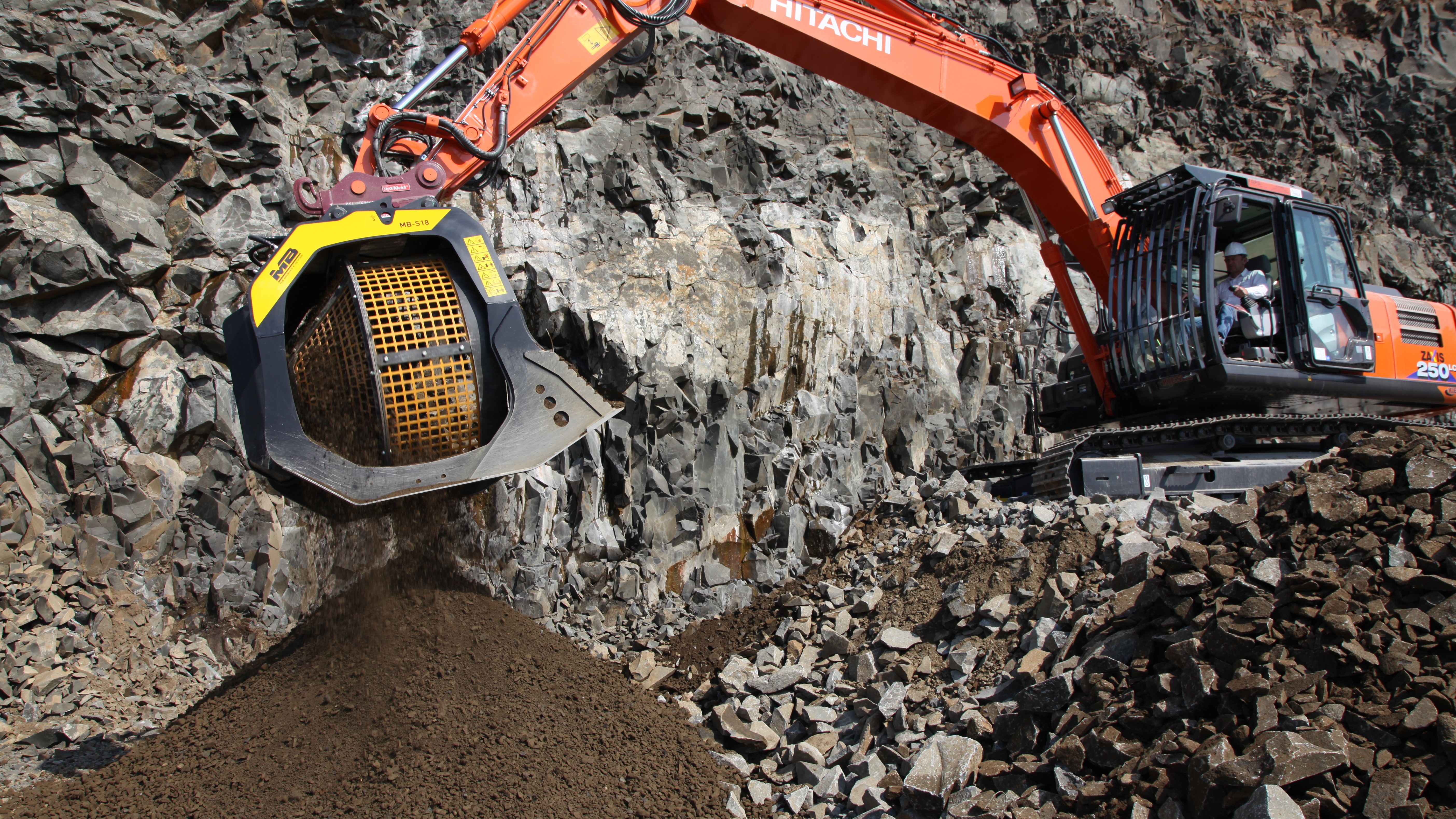 The next on the docket is the MB-S18 screening bucket.
The unit comes with interchangeable panels that change according to your desired output size. It is our second largest in the line and can be attached to any brand excavator with an operating weight ranging between 44,100 pounds to 77,200 pounds.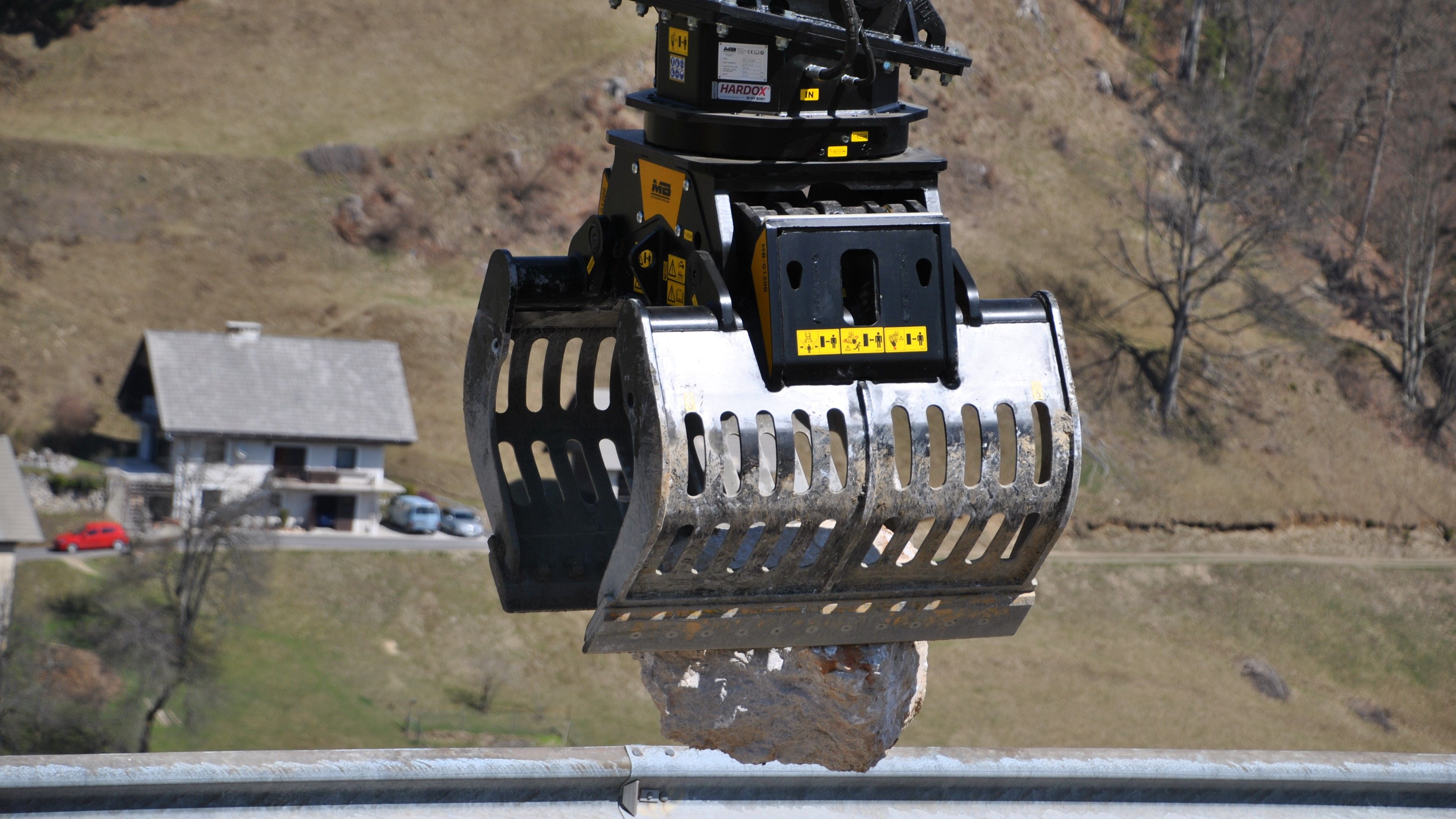 Our last unit in our lineup is our MB-G1200 sorting grapple.
The unit comes with 360° rotation and accessories to help the grapple's jaws manage different types of material. The unit weighs 3,637 pounds and is compatible with excavators with an operating weight starting at 39,700 pounds.
All three attachments compact and can easily arrive on the job site while attached to your excavator.
Each unit is versatile and a staple for any job where you want to reduce your expenses.