Breaking Ground and Changing the Game at World of Concrete 2022!
How often do you deal with waiting for supplies, either for them to arrive to your location or for supplies to become available? How do you manage the concrete you accumulate on your job site? And how expensive does purchasing and transporting these materials get?

After seeing the recent invoices and fluctuating costs, you're probably wondering how you can reduce or even eliminate those costs.
There's one solution that will help you and once place for you to see it at the start of the year:
MB Crusher's units at WORLD OF CONCRETE!
This year, we will MB Crusher will be demoing one of our units that are popular for skid steers and residential job sites: the MB-L160 crusher bucket.
The unit is great for job sites where space is limited, and time is of the essence. The MB-L160 crusher bucket is the second largest crusher designed for skid steers that weigh between 15,400-24,300 pounds and the unit itself only weighs 3,197 pounds.
While the crusher bucket will show you how you can change your operations on the job site, whereas we have an announcement that will change MB Crusher's operations in the United States.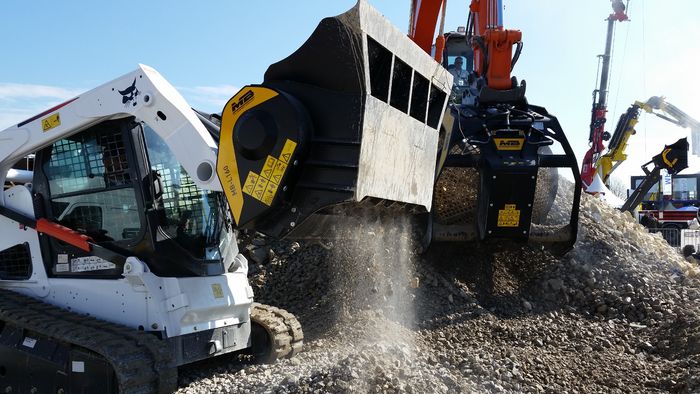 To learn more about our announcement, come to our booth #O29967 at 10:30 a.m. on January 18th!