Recharging our Demo line Up at World of Concrete 2023!
2023 at World of Concrete will usher in a refreshed look to MB Crushers' live Demo!

This will be a show you do not want to miss.
Be sure to make your way to Booth #O30766 in the Silver Lot, from 17th to 19th January 2023, to watch our new and improved Demo!
Do you want to see our Live Demo and learn about our special offers?
This year MB Crusher will bring back its infamous skid steer attachments.

Our MB-L200 crusher bucket will turn demolition and concrete waste into a reusable byproduct.
Our skid steer style of attachments brings a simple yet ingenious approach of turning waste material back into a reusable product. Our Live demo will show you how MB's attachments work in real-world scenarios.

We demonstrate our attachment capabilities, and how they can solve problems directly on-site.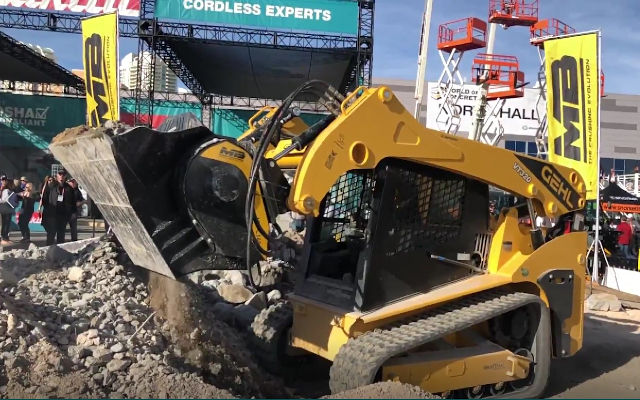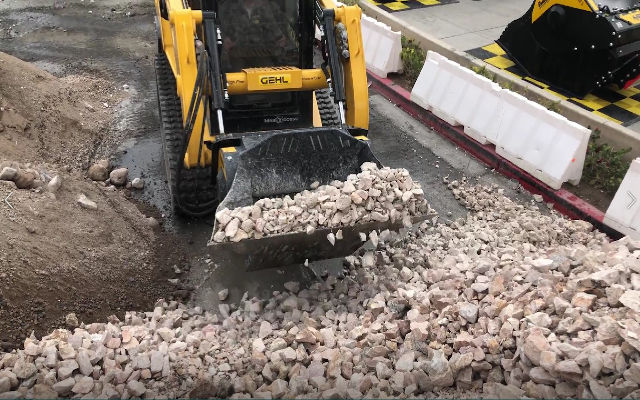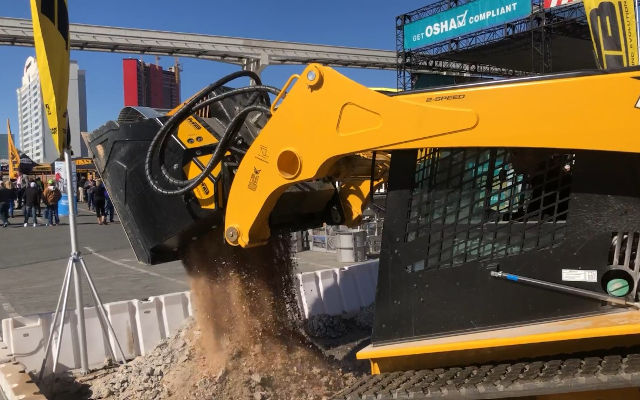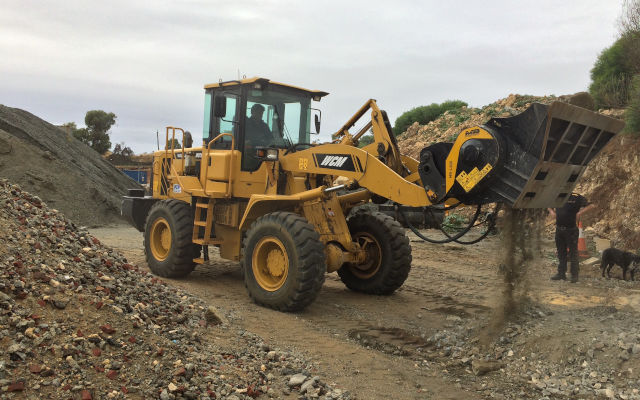 Why use waste material and recycled concrete?
Supply chain issues and labor shortages have specifically caused a lack of one of concrete's key ingredients: cement mix. Without cement mix, concrete can't be made. This has caused delays and disruptions in acquiring concrete in the US.
MB Crusher units are a closed system to crush waste at the demolition site, their design permit to process concrete debris into high-quality recycled aggregates, saving tons of costs. And during this WOC edition we will demonstrate how!
What projects can be done with Recycled Concrete?
✔ Bases of roads and sports fields.
✔ Foundation/Piling/Building slabs.
✔ Walkways/Pathways/Driveways.
✔ Garden Beds/Landscaping.
✔ Retaining Walls/Rip-Rap.
✔ Drainage.
Do you want to learn more about recycling waste material with MB Crusher Units?