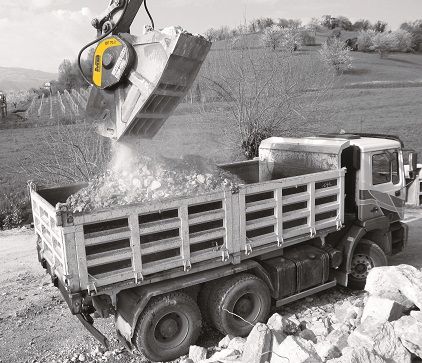 Come to Wilson Equipment Company to see
LIVE crushing demos of our BF70.2 crushing attachment.
JOIN US! We'll be crushing concrete debris!
on Mar. 16, 10:00 AM

Wilson Equipment Company
3098 Element Lane
Louisville, Kentucky 40299

Equipment at work: BF70.2
MB America, Inc. and Wilson Equipment Company are partnering together to bring a live demonstration of its excavator-mounted crushing attachment in the Louisville, Kentucky area.
Attendees will see one of MB's medium-sized attachment, the BF70, at Wilson Equipment Company's facility. The crusher bucket will be crushing concrete debris during the live demonstration.
"These machines are capable of crushing the toughest materials, such as granite and basalt, for on-site recycling that you can reuse as fill or base," said Miriano Ravazzolo, CEO of MB America. "They also handle reinforced concrete well."
The BF70 is designed for excavators weighing more than 33,000 pounds and it has a productivity range from 12 cy/h to 39 cy/h, depending on the adjustment output. The adjustable output allows users to crush from a 0.5-in to a 5-in minus, respectively to the productivity range.