Manufacturer winning market battle
12-11-2008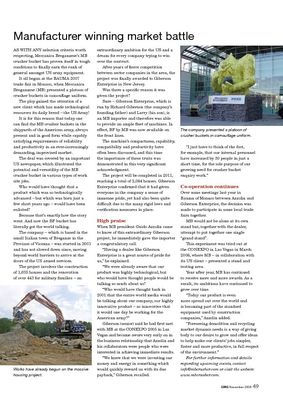 Magazine: GMG
".. As with any selection criteria worth respecting, Meccanica Breganzese's MB crusher bucket has proven itself in tough conditions to finally earn the rank of general amongst US army equipment.
It all began at the BAU MA 2007 trade fair in Monaco, when Meccanica Breganzese (MB) presented a platoon of crusher buckets in camouflage uniform.
The ploy gained the attention of a new client which has made technological resources its daily bread – the US Army!.."