Bega shire cuts costs with concrete recycling
30-01-2019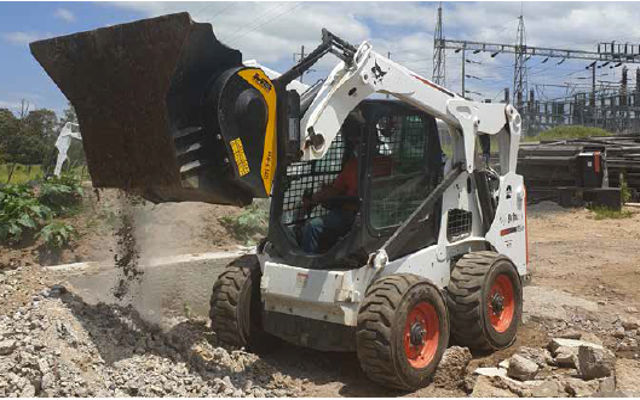 [From Equipment & Products Review, February 2019]
Environmental considerations and the high cost of landfill disposal is a growing and common challenge for local government.

Local government jurisdictions in regional centres often span large areas and include towns and villages that are widely dispersed, adding time and cost when local infrastructure needs an upgrade or repairs are needed.
[...] "Considerable work was needed to remove crumbling or damaged concrete kerbs and gutters. Over time, the ravages of water and heavy transport vehicles such as residential waste collection trucks can cause substantial damage. Often, whole sections of footpath and stormwater infrastructure need to be replaced.''
"As part of the solution of replacing these concrete assets, we wanted to look at the possibility of reusing as much waste material as possible, which makes sense both from a cost and environmental viewpoint. Council views concrete as a reusable resource and is committed to being environmentally responsible by reducing landfill wherever possible''.

"The solution came in the form of an MB L140 crusher bucket being attached to a skid steer loader, which enables all recovered concrete to be crushed and recycled into usable material having established that it is not contaminated with asbestos products or similar.''

Michael Grant said, "From the time we purchased the MB crusher it started saving a lot of time and money, while giving us good quality material. The MB-L140 crusher enables concrete, rocks, tiles and other hard materials to be crushed for reuse as an alternative to rock mulch. "In many instances we don't need to purchase materials and it's saving us time and money as well as achieving Council's objectives of reducing vehicle movements and landfill costs.''

To read the full article, download the attachment.