MB drum cutter in Rhône-Alpes: where operational costs are a distant memory
07-08-2017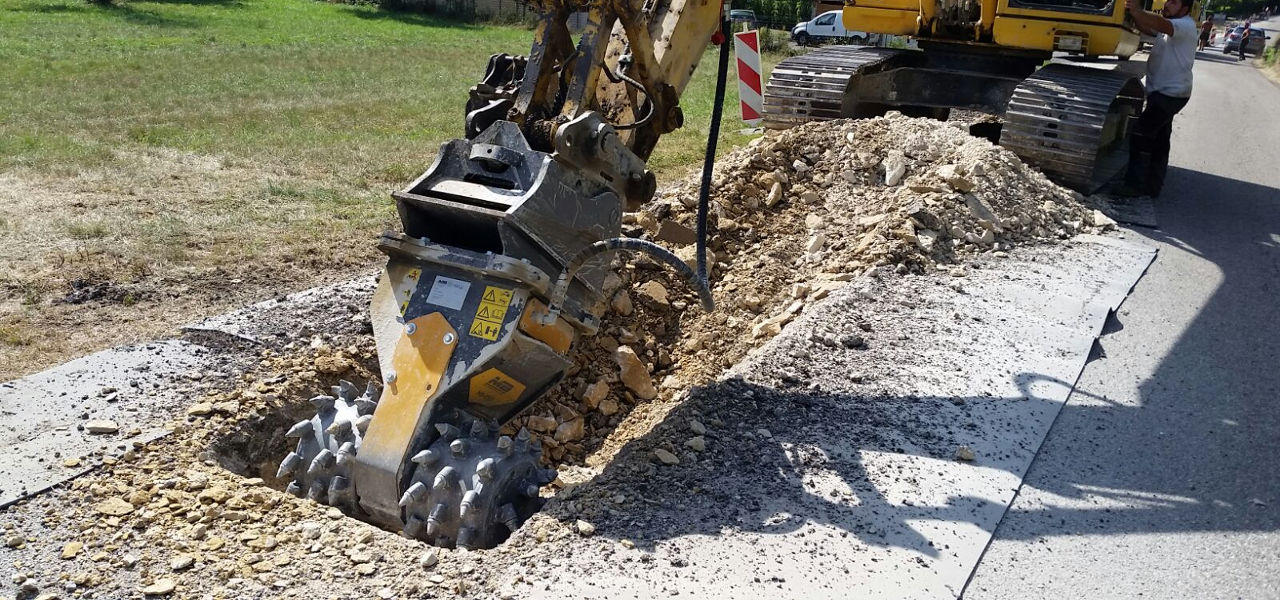 Rhône-Alpes is a major European transit hub, linking northern France and Europe to the Mediterranean area. Millions travel along its motorways in summertime from Paris to holidays at the sea, despite this greater connections many smaller road run through the region. Roads where it is difficult and unadvisable to stop the traffic to carry out maintenance and general up keeping.
As part of the improvement of the drinking water supply network of a municipality in the Rhône-Alpes Region, MB hydraulic drum cutters were the preferred tool for the rehabilitation of the supply line over a length of 2.5km.
Mounted on a Komatsu PC160 excavator, the drum cutter model MB-R700 has allowed the contractor to move faster and along the length of the site. The trench was regular and clean, and operating with this units the grinded material was recovered right away to backfill the pipeline.
Operational costs became a distant memory, but not only, there were also benefits for residents, namely less vibrations and less noise pollution.
In fact, the MB twin header is ideal for projects and sites located in urban areas and basements, thanks to its low noise and vibration levels.