Explosive performances for the MB Crusher Bucket BF120.4 in a big mine
08-08-2017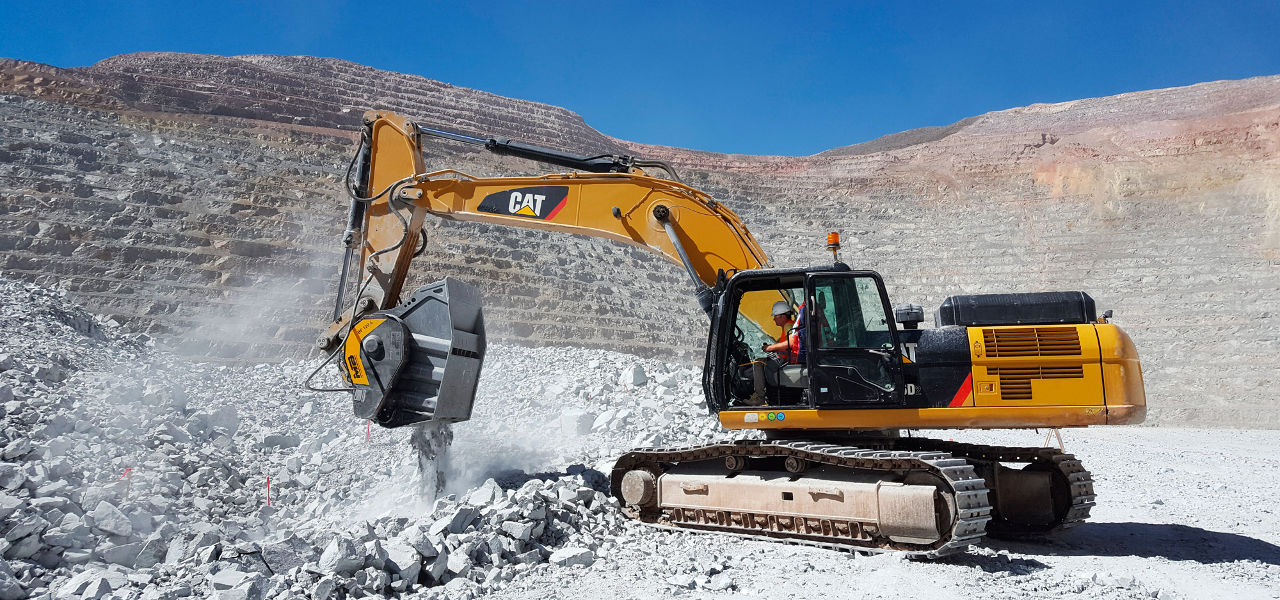 The BF120.4 crusher bucket is working in a huge open-cast copper mine. Installed on a 35-tonne Cat 336 D excavator, the BF120.4 is crushing the extracted material that will be reused in several ways.
First, the crushed material will be used to cover the perforations during blasting and extraction of the material. Thanks to MB crusher, the rock in the mine is crushed of the ideal size and reused to plug the holes where the explosives are inserted without damaging the fuse.
Using the material already crushed by the MB Crusher to fill the perforations, in fact, allows not to loose energy during the explosion phase: therefore the explosion itself is more effective.

In addition, the material processed by the BF120.4 crusher bucket is used to create the mine's road system, thus enabling greater flow and safety of the trucks and heavy equipment.

The advantage is therefore double: reuse the waste material from the extraction directly to the site and save time and money, which is fundamental in quarries and mines.