Saving 40% while building the New Delta project roads
The New Delta project is a huge achievement for Egypt and will lead to food security and urban expansion, and it began with building the largest water treatment plant in the world, with a capacity of 7.5 million m3/day of water.

Al-Fanart Contracting company employed an MB Crusher jaw crusher bucket BF135.8 for their Doosan excavator to make the internal roads to facilitate the transportation of agricultural equipment and machinery.
Mr Ibrahim Issa told us he saved almost 40% on the costs of the project and this is how:
Reducing labour for the road sub-base production they are using only one excavator and one operator.
Cutting off transportation by crushing the limestone directly where it is needed.
Eliminating the feeding process of the fixed crusher.
The fixed crusher they were using simply could not match the production rate that they needed while the BF135.8 with its load capacity of 1.6 m3 is the right tool for the job because it boosts productivity.
The units are suitable for any brand of excavator, there will be one that can permit you to save money on your next project.
Is a highly efficient machine, in one word "amazing"
This is how Mr Ibrahim Issa owner of Al-Fanart Contracting company defined the mobile jaw crusher made by MB Crusher.
They used a fixed crusher which could simply not match the production rate they needed to keep within the project timeline but since swapping it with the BF135.8 they began saving almost 40% of the project costs.
The white limestones ranging between 30 to 70cm are scooped up by the crusher bucket and immediately reduced down to 6cm, a size suitable to reuse rocks laying around to make the internal roads for the New Delta plant. In this project a more compact unit did provide more productivity than the larger fixed crusher, by cutting costs and streamlining the entire process.
Let's do some comparison...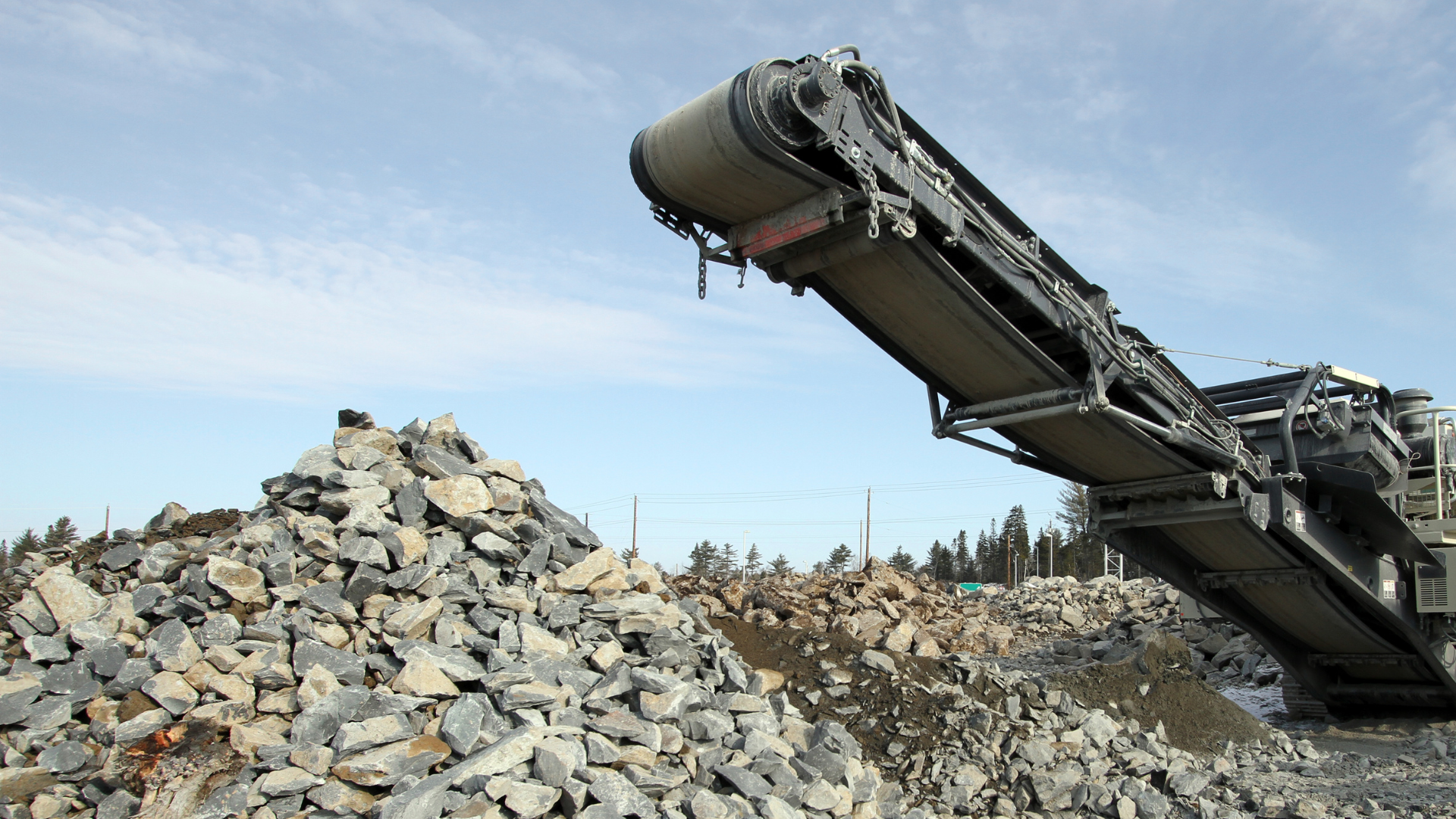 Fixed crusher:
✘ 12 people
✘ Several machines for feeding and loading
✘ Special haulage to move the unit
✘ Time to feed the plant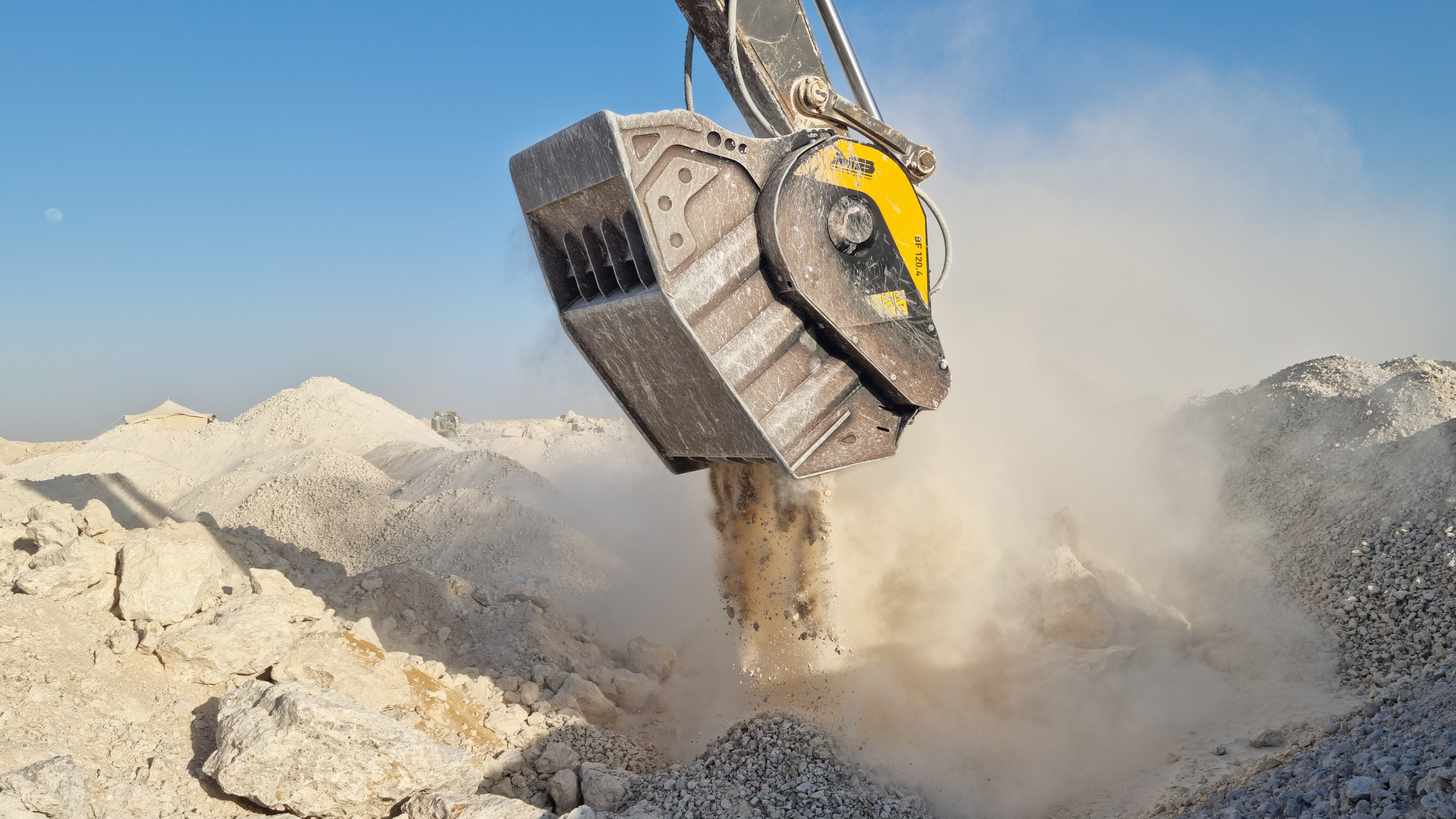 BF135.8:
✔ 1 person
✔ 1 excavator
✔ Same excavator
✔ Scoop and reduce
Mr Ibrahim Issa went from having a problem with insufficient productivity to solving it by simply adding one of the MB Crusher attachments, just one unit has changed the entire project timeline and he can now produce a sufficient amount to keep within the deadlines while saving 40% of the costs.

Instead of needing 12 people to crush the limestone, just one operator and one excavator are used and he also completely cut off feeding time, speeding the entire operation.
DO YOU WANT TO ACHIEVE THE SAME RESULTS?
The location
Unique location with a strong road network and close to ports and with a ''Mediterraneo'' climate which is suitable for many types of crops.
What will happen on the northwest coast of the Nile is pretty simple; this virgin land free from pollution will be reclaimed for agriculture as part of the "Mostaqbal Misr" (Future of Egypt) plan.

The infrastructure
A fully-fledged, integrated system for mechanizing agriculture and irrigation, 9 power stations, a 200-km long internal power grid, a 500-km long main and subsidiary road network and a glorious water treatment plant.
It is all set up to provide for the country and improve agricultural exportation to global markets.

In conclusion
Reclamation.
Sustainability.
Growth.
These are all words linked to this Egyptian agricultural project, which will lead to food security and urban expansion.
We are honoured to be part of it.