MB CRUSHER DOMINATES THE FIELD FOR QATAR FIFA 2022
01-08-2018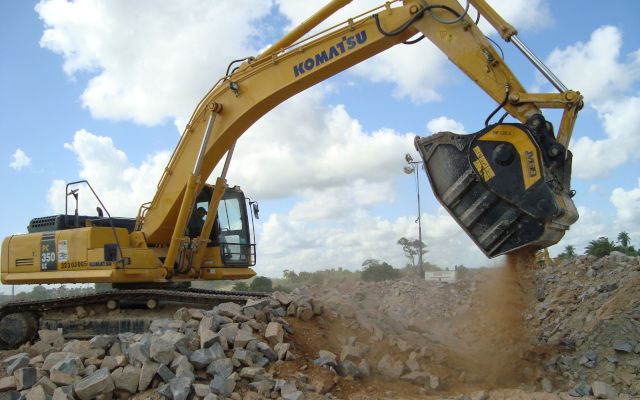 The MB-S18 screening bucket at work at the Al Furousiya Street construction site in Doha
At the end of a world cup- Russia 2018 - another kicks- off. At least for MB Crusher equipment, which are already at work in many construction sites in Qatar, for the construction of the FIFA 2022 World Cup stadiums.

In fact, in view of the next football championships, more than 100 billion dollars was invested in the country in projects and infrastructure. Providing a great opportunity for local and international contracting companies, which were involved in enduring projects that gave drive to the economy.
An influential construction company involved in these projects, Al-Jaber and Makhlouf Company, is using the MB-S18 screening bucket for the works of Al Furousiya Street, in the Aspire Zone. It represents the main connection to reach the Al-Khor Stadium complex, a structure with 45.330 seats designed in the form of an asymmetrical seashell.
Why has a MB screener been chosen?
To simplify operations and respect deadlines.

In fact, with just one equipment connected to a Hitachi excavator, the company has completed a site that would have required much more time, more resources, more money. The excavated material was screened by the MB-S18. The coarser part was used as a subbase, while the fine part was mixed with sand and used as the country's motorway system. base.
https://www.youtube.com/watch?v=QTyjcxwPDPo
[...]