Machines cleaning the Beaches of Valencia
21-08-2018
Every year between 8 and 12 million tons of waste sweep out to sea, especially plastic. Practically a full truck of garbage per minute. The rubbish in the sea, travels a long way and then washes up on coastlines. Over time it does not biodegrade harming wildlife and ecosystems.
[Machines4u, August 2018]
Ocean's plastic pollution is one of the most felt environmental issue at present. But not only these types of litter piles in the coastal areas. Every year the sea and the rivers deposit driftwood and tidewrack along the shore, which have to be removed before summer to make room for the umbrellas, deck-chairs and bathers. For the holiday-makers safety and happiness.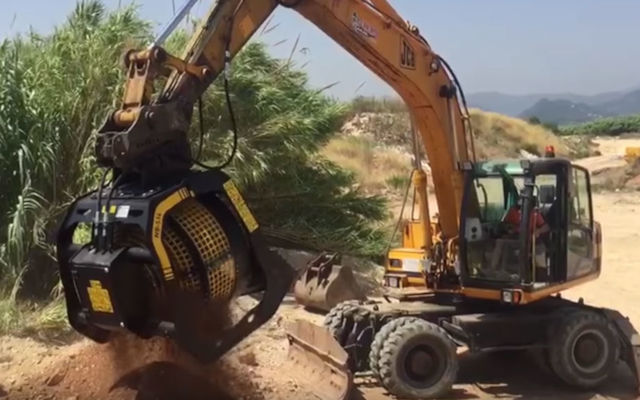 Proper waste management: cleaning the Oliva beach in Valencia. Oliva is a small town in the south of Valencia, Spain, and includes almost 9 km of beaches formed of fine sand. Not only that, part of the territory of Oliva is included in the marvelous natural park of the Marjal de Pego-Oliva. An ideal leisurely area, as the flow of tourists shows every year.
Every spring, the sandy coastline is arranged and cleaned off the wild shrubs and – unfortunately – the waste forgotten by tourists or washed in by the currents. A Valencian company that specializes in coastal maintenance has used an MB-S14 screening bucket to briskly upkeep their beaches.
[...]
Discover the press released about this topic, by clicking on the name of the main dedicated Portals: