MB's new generation
31-05-2019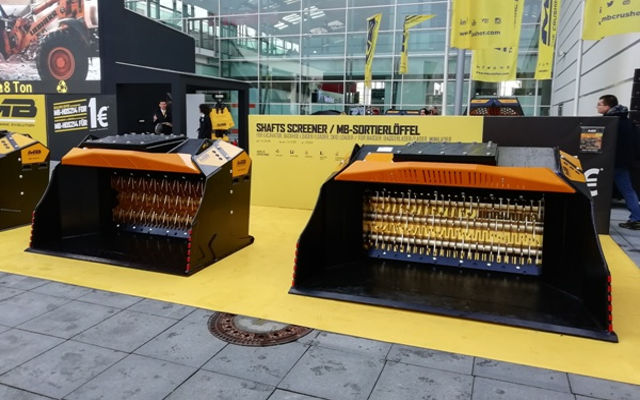 [D&RI, May-June2019]

MB Crusher has announced the new generation of Shafts Screeners, which are
designed to reduce waste and increase the profitability on job sites and can adapt
to different types of work and materials.

The MB-HDS screening bucket is available in four models and can be installed on excavators, diggers, mini diggers and loaders (from 5 to 35 t) to easily access and move around work sites, construction sites, areas containing large pipelines or urban areas.

Changing of the rotary shafts can be carried out anywhere as they have a centralised greasing system and all maintenance tools are inside a compartment of the shafts screener.