To make room for something new
15-05-2019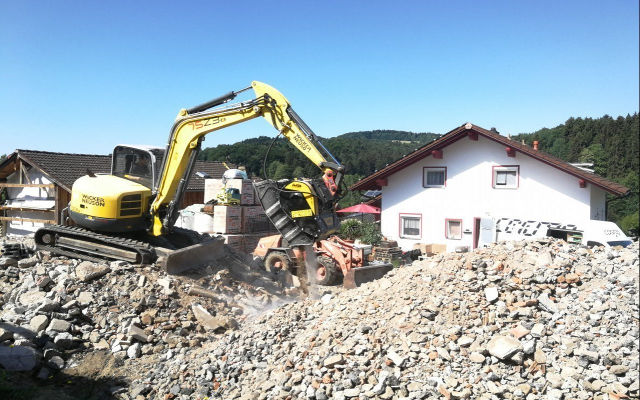 [Lectura, May 2019]

An old run down barn is about to become a new garage.
Space optimization is a deeply felt necessity, especially if you have an old unused barn near your home. It takes very little to transform it, just a Wacker Neuson 75Z3 with a bucket crusher BF60.1, and old shaky barn will become a new garage.
Operating costs reduced to a minimum. Yes, because the compact MB crusher buckets have a lowered center of gravity that allows a better balance with the excavator, thus reducing strain in the arm and eliminating annoying vibrations. This allowed the operator to crush the material directly on site - a few meters from the house - eliminating any loading and transport costs. But not only that, the reduced material was reused to build the new garage, reducing acquisition costs and eliminating disposal costs. An operation so simple, that was carried out with considerable time savings and without interfering with the family routine.