Access Diffiult, High Altitude Construction Sites Easily
09-05-2021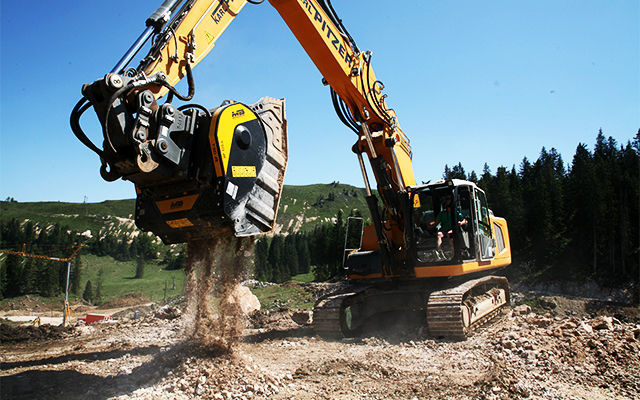 [CONSTRUCTION EQUIPMENT GUIDE - MAY 2021]
"Accessing mountain roads in the middle of a forest is sometimes impractical, and without public trails, it's practically impossible.
MB Crusher attachments open the road ahead: they can be installed on excavators and trasported with the machinery you plan to ise for the project.
This is what the forestry Dept. in Nevada did, they re-surfaced the fire-breaks roads by using the MB Crusher Bucket to process and recycle granite and river rock [...]
A similar situation happened in Serbia, where the SrbljaSume state Dept. is using the BF90.3 Crusher Bucket on an excavator. This MB unit is crushing basalt that will be used as road base to either construct or to preserve existing roads."