MB Crusher innovation wins at Autostrada Polska
24-05-2017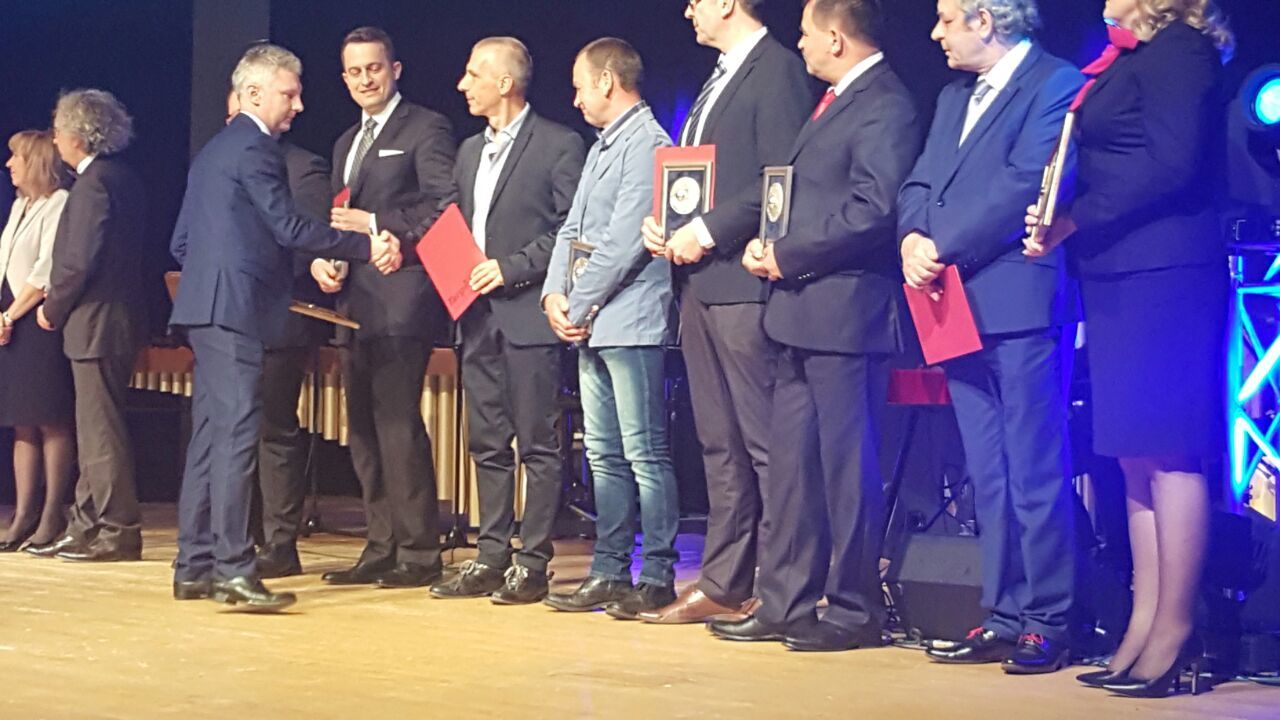 Distinction awarded to the BF80.3 Crusher Bucket at Poland's AUTOSTRADA Expo
It is for the courage and power of providing alternative products for building sites that MB Crusher was awarded in Poland. The distinction came for the BF80.3 Crusher Bucket at the Autostrada-Polska Tradeshow, the international expo for the road construction industry which took place from the 9th to the 11th of May in Kielce, Poland.

The representatives of MB Crusher, together with the management of their German branch MB Deustchland (founded in 2010), collected the prize during the gala evening on the 9th of May.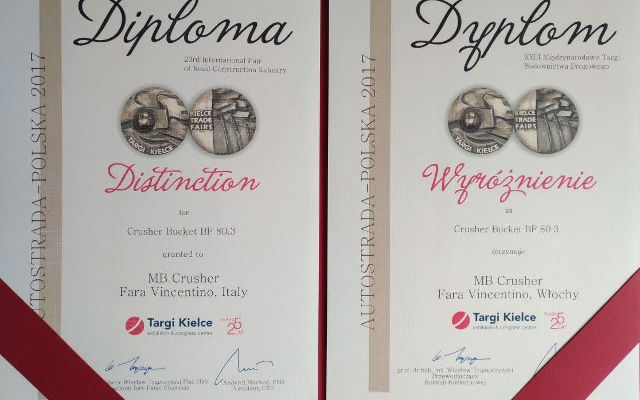 Designed and created to work with diggers from 18.5 tonnes upwards, the BF80.3 is part of the largest range of crusher buckets on the market: MB Crusher.

Compact and versatile, the BF80.3 has the heart of a crusher, with two jaws made from the most durable materials to crush inert materials and transform them into a resource to re-use or resell.
It weighs 3 tonnes and has a load capacity of 0.7 m3. Compact (its dimensions are 2050 x 1300 x 1400 mm), it can achieve a productivity of 34m3.

Like all other crusher buckets in the range, it is certified Hardox in My Body and its structure is designed to avoid any friction during the loading of the material, thus facilitating work on site, even in particularly small or difficult areas to reach.
It is the very high standards of durability and productivity, together with safety cautions on building sites and on the surrounding environment which distinguished the innovation and insight of MB Crusher products at the Kielce contest.