Meet the smaller side of the MB Crusher family
24-01-2018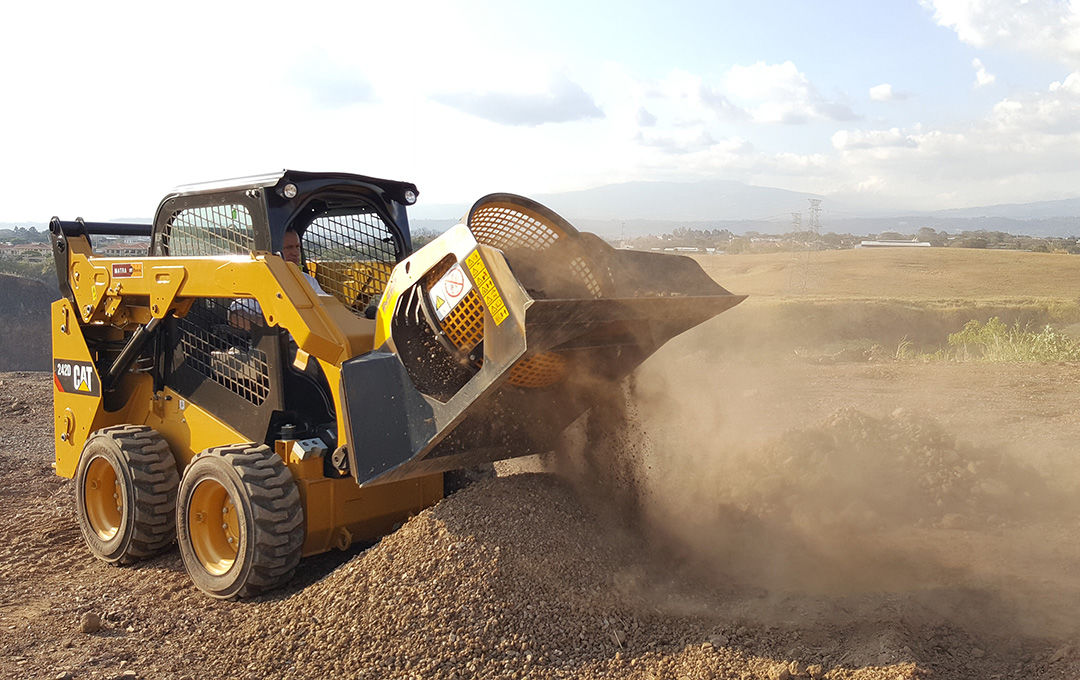 Meet the smaller side of the MB Crusher family
[Equipment Journal, January 2018]
"MB Crusher has designed and produced new machines that transform loaders, skid loaders and backhoe loaders into mobile crushing and screening tools.
The MB-L crusher buckets and MB-LS screening buckets can be used with any size of loader, skid loader, or backhoe loader, from 2.4 to 25 tons. They operate in a similar fashion of the range of crusher and screening buckets for excavators. They enable crushing and screening of inert materials to be carried out on site.
According to MB Crusher, the new attachments offer numerous benefits to companies, including: savings in terms of personnel because they only require one machine operator; reduced costs and processing times, as the material is processed on-site without the need for transportation to landfill or the need to buy new material; greater agility on site, especially in smaller sites or inside warehouses, as the MB-L and MB-S models are compact and easy-to-use; they are environmentally-friendly as waste material is recycled, reducing transportation to landfill and therefore vehicle pollution.
MB-L and MB-LS crusher buckets are fitted to a skid loader, or backhoe and operate by utilizing the machine's hydraulic system. (...)"