MB Crusher top tips for using skid steers, loaders, and backhoe loaders to their fullest
30-11-2019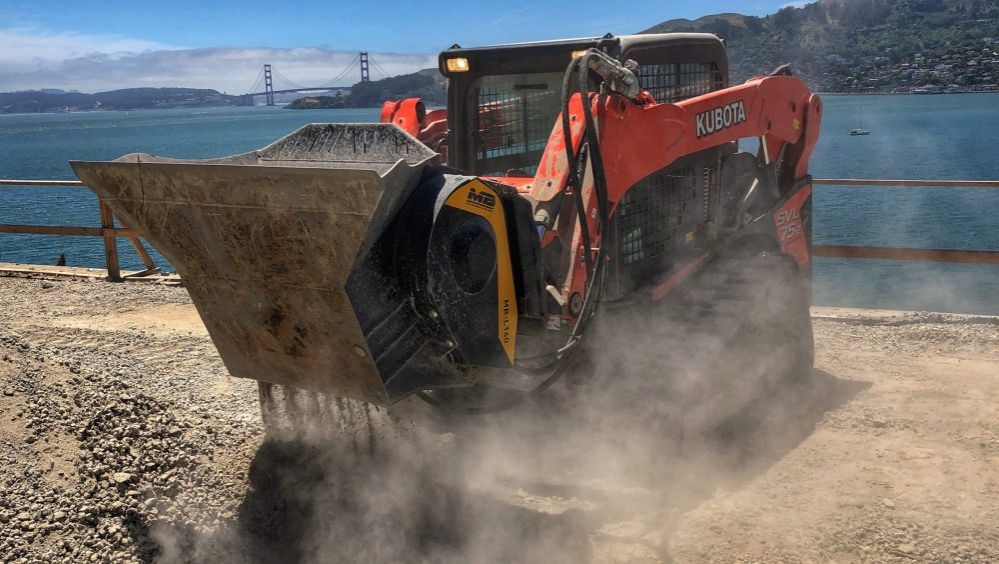 MB CRUSHER TOP TIPS FOR USING SKID STEERS, LOADERS, AND BACKHOE LOADERS TO THEIR FULLEST
[Highways Today, November 2019]
"MB Crusher top tips for using skid steers, loaders and backhoe loaders to their fullest
On the construction site, small equipment, such as skid steers, loaders, and backhoe loaders, are used for collateral or smaller work. For companies that deal with road work, urban construction sites, trenching, recycling, agriculture, foundries, quarries, and mines, the task of managing the main work falls to the excavators. It's time to change this practice: MB Crusher can help transform skid
steers and backhoe loaders into powerful machines capable of handling demanding jobs and still save time and money.
It can also benefit the environment.
Transform your equipment into powerful and revolutionary machines
MB Crusher's ultimate goal is to transform any machine, of any size, into a powerful crusher or screener.
MB equipment can hook up to any brand of skid steers, loaders, or backhoe loaders from 2.4 to 25 tons.
The mechanics are innovative and the operation is simple and they allow you to crush and screen any material for immediate reuse or sell (...)"