MB Crusher New Units at Bauma CTT 2019
18-06-2019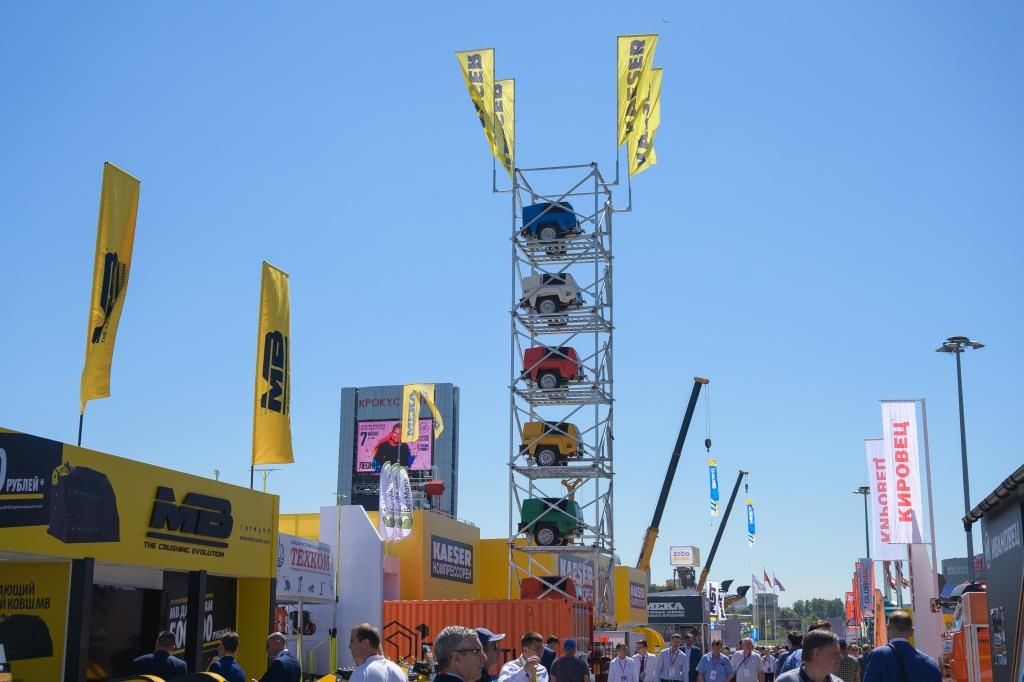 [CTT Digest, June 2019]
"Once again MB Crusher was present at Bauma CTT 2019, the International specialized exhibition for Construction Equipment and Technologies, which was held in Moscow from the 4th to the 7th of June.
At the stand F-2/17 MB Crusher displayed its iconic models of jaw crusher bucket: two models the BF70.2 and the BF90.3, a screening bucket for excavator over 20 tons in weight the MB-S18, a crusher bucket for loaders, skid and backhoe the MB-L160 and a drum cutter MB- R500 launched last year. But to represent the novelty were the two new Shaft Screeners MB-HDS314 and MB-HDS 320, which were launched to the world during Bauma 2019 in Germany.
Designed with MB Crusher constructive approach towards reducing waste and increasing the profitability of the construction site, these machines are the latest "gem" produced by an Italian company famous all over the world: what is new about the MB-HDS Shafts Screener is its ability to adapt to different types of work and different materials. It's the ideal solution for those who have to process different kind of waste rubble, which can quickly be turned into re-usable and profitable material.
The new MB-HDS series selects and crushes excavation and demolition materials, asphalt, coal, organic materials, wood, bark and light plastics, also it enables products to be re-purposed immediately. It is possible to transform one material into another effortlessly any time you need to: this is the most important and useful innovation. In fact, with the MB-HDS Screening Bucket you can easily change the rotating shafts on site in complete safety: just one person can do this in a matter of minutes.
The innovative MB-HDS Screening Bucket is available in four models with shafts suitable for the different material selection requirements and, as with all MB Crusher machines, they can be easily installed on excavators, diggers, mini diggers and loaders (from 5 to 35 tonnes) in order to easily access and move around work sites, construction sites, areas containing large pipelines, towns or remote agricultural areas."