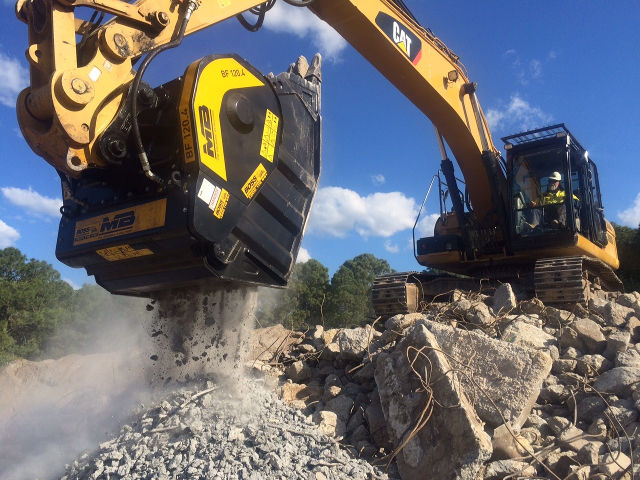 ''People often say go big or go home.
MB Crusher America Inc. is going big this year at ConExpo 2017.

The company will be crushing and screening with an excavator and skid loader, turning each equipment into its own one-machine mobile plant.

Now at the company's 4,000-sq.-ft booth, MB will be demonstrating to attendees how quickly they can have a mobile plant at their work site by switching between the crushing and screening attachments.
Contractors will be able to reuse materials immediately at the job site and provide a greener option in recycling waste materials.
By reusing the materials, contractors and businesses can begin saving time and money in reducing waste and trucking costs. [...]''

Find more in the article!