Gas Pipelines, Aqueducts, Telephone, Optical Fiber Channels: News for Excavations, Trenching Companies
30-09-2019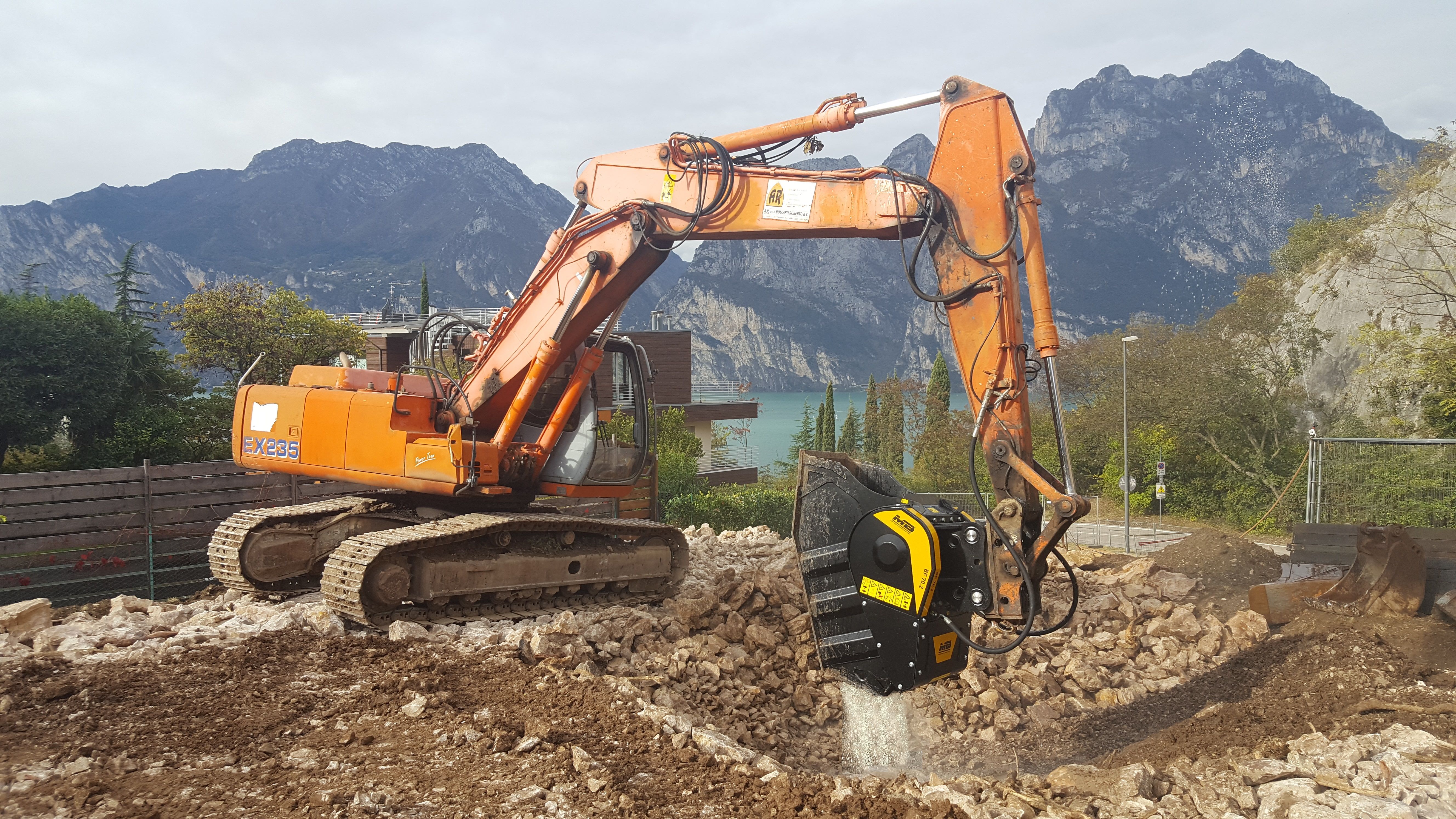 [Construction Equipment Guide, September 2019]
"Energy sources are a crucial issue for all governments and a topic discussed amongst most business sectors, as well as individuals. For more than 20 years, MB Crusher has been working alongside companies involved in excavation and trenching all over the world. Companies that create trenches for gas pipelines, aqueducts, power lines, telephone and optical fiber networks, and new renewable energy projects. With a strong innovative spirit, the Italian company has revolutionized the attachment industry and transformed weaknesses of the entire sector into competitive advantages, while helping the environment.
MB Crushers' objective has always been to design and build attachments to facilitate and ease the workflow on construction sites, in specific to excavation and trenching. To make them as autonomous and profitable as possible. While protecting the environment and its surrounding inhabitants.
The entire sector is in fact at the center of a global transformation and it is important to be an active player, both in terms of profitability and consideration to the environment, as demonstrated by the customers who have found the best solutions in MB Crusher attachments despite how extreme working conditions can be.
One of the key requirements of excavation and trenching companies is to work the excavated materials as close as possible to the siteand reuse them to cover the trench once the pipes have been laid. To date, the only solution was to drive the excavated material to a large crushing/screening plant, have the material treated, load that material up, and drive it back to the site. This leads to heavy vehicle traffic, higher emissions, greater consumption of the road surface, greater impact on the area and people, and ultimately higher costs. In large and isolated job sites, the static systems are installed as close as possible, but the movement of vehicles and materials is still required.
MB Crusher attachments instill a different logic: To design and build powerful, portable crushing and screening attachments. With the cutting-edge idea of bringing solutions to the job site, negating the need to haul material to different locations. Technology rounded out the rest: MB attachments are ready for immediate use and can be mounted directly onto machines that are already on-site."