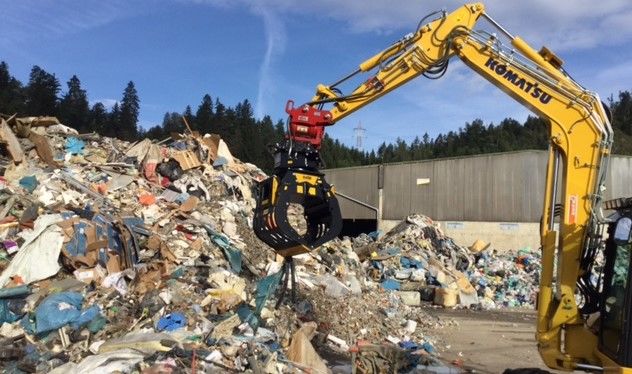 The MB G-600 grapple working on a landfill in Austria.
Nylon and plastic
Plastic is a common material that's produced, used, and recycled every day. In recycling centers, the materials are managed and separated to, when possible, re-enter the production cycle again.
There are generally three ways manage plastic:
- Thrown in an incenerator
- Sent to a landfill
- Recycled
Thanks to MB Crusher's units, plastic waste can be managed precisely and quickly whatever its destination. The MB-G grapple is designed to handle material reliably, consistently, and safely. Furthermore, the interchangeable blade kits and 360° rotation allows handling large loads and odd shapes.