Pause the supply shortage, not your job site.
One of the challenges that companies consistently face is acquiring materials.
However, when the world slowed down, the bump in the road turned into a complication and even a hindrance to job sites now.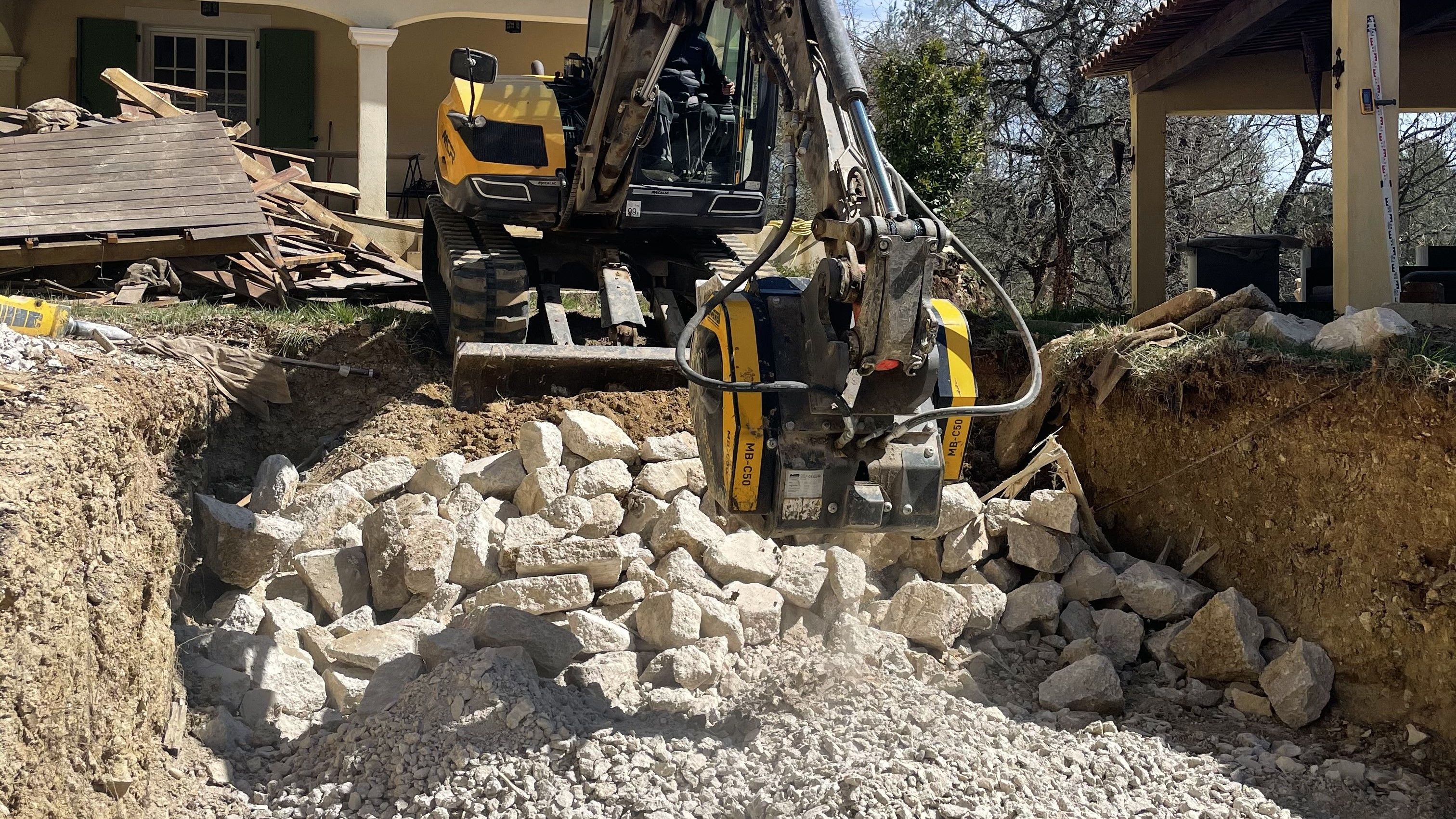 The lack of materials leads countries to import materials from other places to fill the need, and finding another problem: changing costs and huge delays. Now, companies have to deal with a double edged sword:
Their supplier doesn't have the materials they need;
The costs of purchasing new materials where prices have been constantly fluctuating.

Without materials, companies have to put their projects on pause.
Instead of pausing their projects, our customers knew turning to MB Crusher's units will eliminate waiting for materials and the high costs that come with it by creating their own aggregates from waste.
REDUCE COSTS
In California, Jamba Construction struggled to find a solution for their problem. Due to their job site's remote location, the process of obtaining materials complicated and costly: instead of using roads, they needed to transport their equipment and supplies using a boat. Their solution? The MB-L140 crusher bucket.
The crusher helped them easily process the concrete they obtained after demolishing the buildings on their site. Due to the unit's compact design, they maneuvered around the site and crushed the concrete, eliminating the costs surrounding material purchasing and handling. Watch the interview!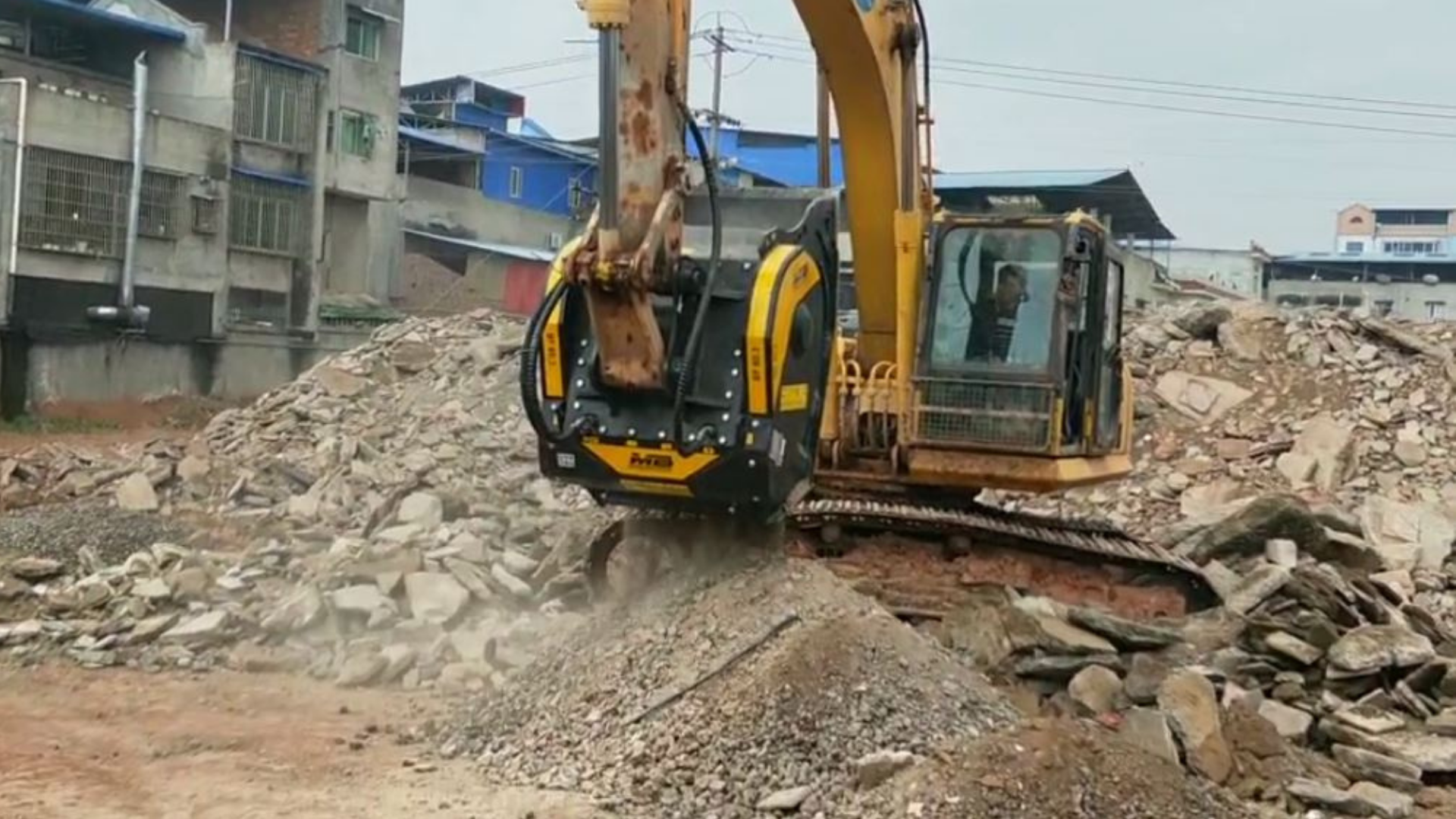 NO DELAYS
Our customer needed to take apart an old road and build a new one without delaying their progress by waiting for materials to arrive to their job site. Delays creates problems for the company trying to finish the project so citizens can use the road again.
With the crusher, they processed the broken concrete from the previous road and then reused it as sub-base when creating the new roads. Our customer worked without causing major delays in the schedule and without sacrificing the quality of their work.
ANOTHER'S WASTE IS ANOTHER'S TREASURE

When our customer was chosen to help reconstruct the Archaeological Museum of Ourense's square in Spain, the company needed plenty of materials. After they demolished and prepared the job site, they found themselves with plenty of waste to throw away. However our customer had an idea: instead of spending time and money to get the material transported, processed, and brought back, they could process everything themselves. Their problem was the space Xthey couldn't have a stationary crusher arrive, much less fit in the location.
Instead, they purchased an MB-L120 crusher bucket and installed it on their Bobcat. With the unit, they took what should have been waste material and turned it into aggregates of the appropriate output size and used to rebuild the square. And within the year, the new square should be ready for reopening in 2022, the first time in 17 years.
Information request
Fields marked with ( * ) are mandatory .