Recycle asphalt waste
17-05-2022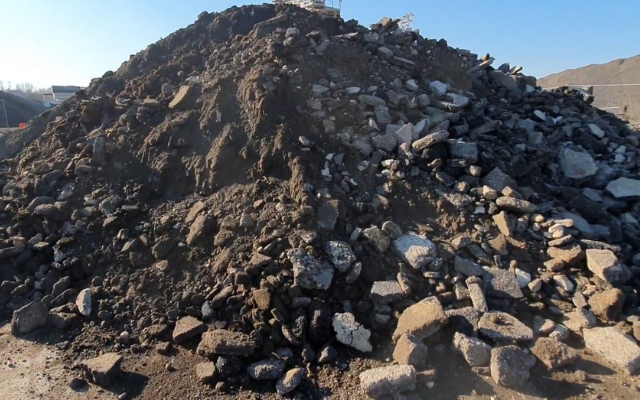 Asphalt is widely used when constructing and maintaining roads because:
it's cost effective,
it minimizes noise,
it reduces dust emissions,
it reduces wear on tires,
it is environmentally friendly.
More importantly, asphalt can be recycled countless of times
In order to give old asphalt a second chance, you first need to crush it down, which you can do using your operating machine and one of MB Crusher's units.
Recycling asphalt waste is a solution to the on-going material shortage issue:
Let's see how our customers have sped up the process.
A company in the earthmoving and logistics segment, who owns a sand and gravel production plant, collects C&D waste and asphalt in their recycling center. Then reuses the materials for a base product.
They utilized a BF80.3 jaw crusher in place of a stationary plant for:
The convenience of moving the crusher around the job site,
It's versatility allows it to independently produce material of different output sizes,
the simple maintenance which results in reducing costs and saving time.
Recycling asphalt provides the company, city administrations, and those who manage the road networks with several benefits: recycling equals reducing purchasing costs, you eliminate the costs of disposing asphalt, and you become less dependent on production plants.
Have you been accumulating materials and want to know which crusher bucket model is best for you?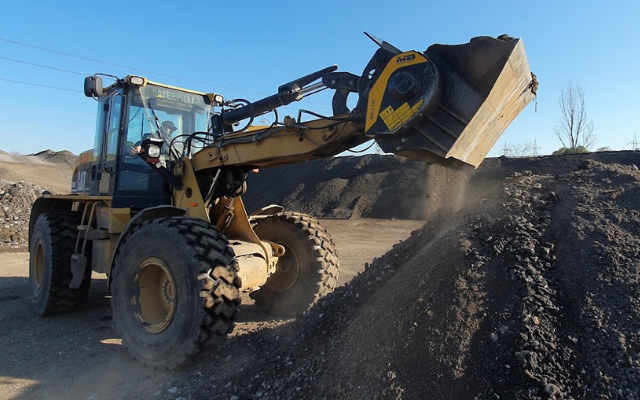 A different, and more straightforward crusher bucket model fits loaders, turning them into mobile processing units. In fact, a company in Italy used an MB-L160 crusher on their Caterpillar 924G loader to turn huge pieces of asphalt into small aggregates. They couldn't process the matrials into a fixed crusher. However, with an MB crusher bucket:
they avoid materials jamming the unit and dealing with downtime
the process becomes easier and simpler
Asphalt can be recycled over and over again. Recycled asphalt pavement (RAP) is suitable for areas with plenty of traffic because it makes roads last longer and more durable. Do you also want to start creating your own recycled asphalt using your opertaing machine?
Would you like a quote for crusher bucket?
One of the prominent issues of road insfrastructure is road maintenance: how much damag can a pothole or a crack do to a vehicle? That's why it's so important to shorten how long it takes to repair the roads and cut costs. A road construction company installed one of MB Crusher's MB-L200 crusher on their Manitou and recycled the asphalt for road maintenance, avoiding:
high management costs,
delays in the supply of materials.
See what models are available