New sorting grapples and padding buckets
03-05-2023
If it doesn't exist, create it! And so we did.
MB Crusher is adding more units to its range of sorting grapples and padding buckets.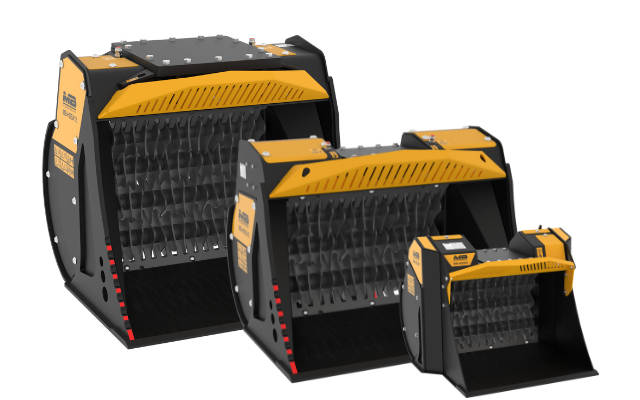 New PADDING BUCKETS:

MB-HDS307
375lb , for excavators from 5,510lb to 11,020lb.
MB-HDS312
1,587lb , for excavators from 15,430lb to 24,250lb.
MB-HDS412
2,688lb, for excavators from 22,050lb to 30,860lb.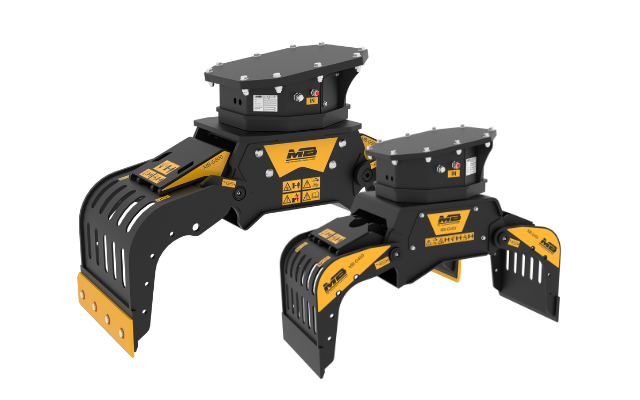 New SORTING GRAPPLES:
MB-G400
441lb , for mini excavators from 5,290lb to 8,820lb.
MB-G500
926lb ,for midi excavators from 11,020lb to 15,430lb.
New sorting grapples MB-G400 and MB-G500
Compact and precise, the new sorting grapples are designed and built to facilitate work on the construction site, in all areas of application: handling logs, stones, debris, piles, placing stones for drywall, clearing fields of brushwood, etc.
I would like to know the price
Technical specifications
Equipped with a load-holding valve, which ensures maximum safety on the construction site, preventing accidental opening in the event of a sudden drop in pressure from the carrier.
Silent block, which allows them to be used even in areas where noise needs to be kept under control.
Wear parts are made of Hardox.
Suitable for the installation of an electrical kit for two-hose function, which allows the grapple to rotate 360° even on excavators that only have a two-hose auxiliary set up.
Equipped with replaceable blades, which can be turned upside down to extend their wear life.
Available in two variants, with or without a rotating tower.
Which model is the best for my excavator?
Accessories
Clam shell kit, for picking up and handling small material, loading soil, gravel and sand.
Serrated side plate kit, for handling material of specific shapes.
For the MB-G500, a rubber protection kit, for handling blocks of linear and delicate material and a grip improvement kit.
What is the best accessory for my construction site?
New MB-HDS307, MB-HDS312 and MB-HDS412 padding buckets
Designed to be the solution to all job sites that need to combine efficiency and versatility in a compact piece of equipment, the new padding buckets find wide use when there is a need to:
Screen backfill material to cover pipes or create the trench bedding.
Aerating packed soil-for example, when a green area, or a garden, flower bed, needs to be sorted.
Reclaiming demolition debris, stones or any roots from clean soil.
Stir up different types and sizes of material.
I would like to know the price
Technical specifications
Shafts are easily replaceable, safely directly on site.
Maintenance is simple - greasing is centralized and done on site, maintenance tools are provided, in a tool bag located in a designated compartment of the bucket.
The automatic hydraulic bumper system reduces hydraulic shock so that the engine, transmission components and operating machine are not damaged.
Which model is best for my job site?