MB Crusher continues emphasizing benefits of crusher buckets in mines
29-05-2017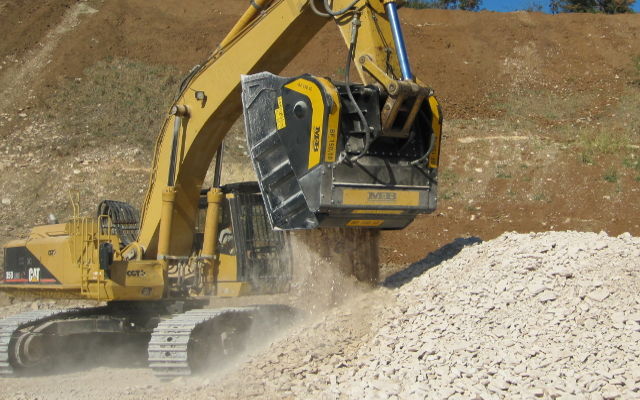 Reno, Nev. – MB Crusher America, Inc. is set to exhibit once again at the Elko Mining Expo 2017 (June 8-9, Nevada). The company continues to inform attendees the benefits of crusher buckets in the mining industry.
MB emphasizes on the increase of productivity in mining applications, such as increased production in gravity plants, MRP applications, and on-site processing. The crusher buckets have the capability to add more value to mining operations and already existing tools at the job site.
"Crusher buckets are very evolutionary for the mining industry and can change the way miners work. They create more versatility in handling a job, such as working in limited access areas where only an excavator can move in, or crushing material immediately to optimize space at the job site and load factors," Miriano "Max" Ravazzolo said, C.E.O. of MB Crusher America.
In past exhibitions, MB has done live demonstrations of its crusher buckets, shown its expanding product line, and even displayed a crusher attachment at its booth. The company will continue showcasing its BF90.3 crushing attachment, the same model that is being used by Kinross at Round Mountain Gold for its gravity plant, where the attachment was able to increase the company's productivity rate by more than 30 percent.
Another large mining company have expressed to MB that its BF150.10 crushing attachment have also increased their productivity processing gold ore. "We continue to inform the mining industry to these crushing opportunities because they can only help businesses grow," Ravazzolo said.
MB will be an exhibitor at booths 69 and 70 in the Elko Conference Center this year.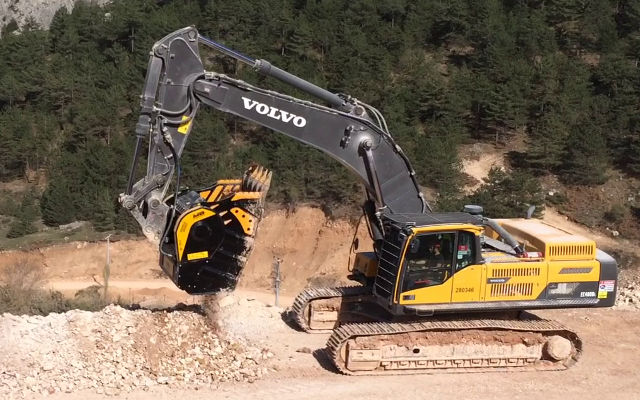 MB also offers screening attachments, drum cutters and grapples. In addition, the company has magnetic separators and dust suppression kits for its crushing and screening attachments.
For information, visit MB America's website at www.mbamerica.com, or contact the company at 855-MB-CRUSH (855- 622-7874). Federal customers can purchase MB's products through the GSA Advantage! catalog at http://bit.ly/mbgsagov or through its contract number, GS-30F-007DA.

MB Crusher is the worldwide leader in producing and distributing attachments for the fields of earthmoving, demolition and recycling. MB Crusher sells to over 150 countries through its subsidiaries, dealers, and distribution networks. MB has a range of certified products that allow contractors to reduce time and costs spent processing and transporting material, as well as contributing to environmental protection.