A Solution for the Unexpected
07-06-2021
Snow is great to look at and appreciate, but presents problems, most recent instances is when storms coming to areas where the infrastructure isn't prepared for the sudden temperature change.
On the list of issues homeowners don't think about is what happens when snow accumulates on their roofs. Snow piling on the tops of old buildings often weighs the roof down to the point of it collapsing into the building, damaging the exterior and interior.
When our customers contacted our dealer to find a unit to help them clear their job site, they found a suitable MB Crusher unit to help them.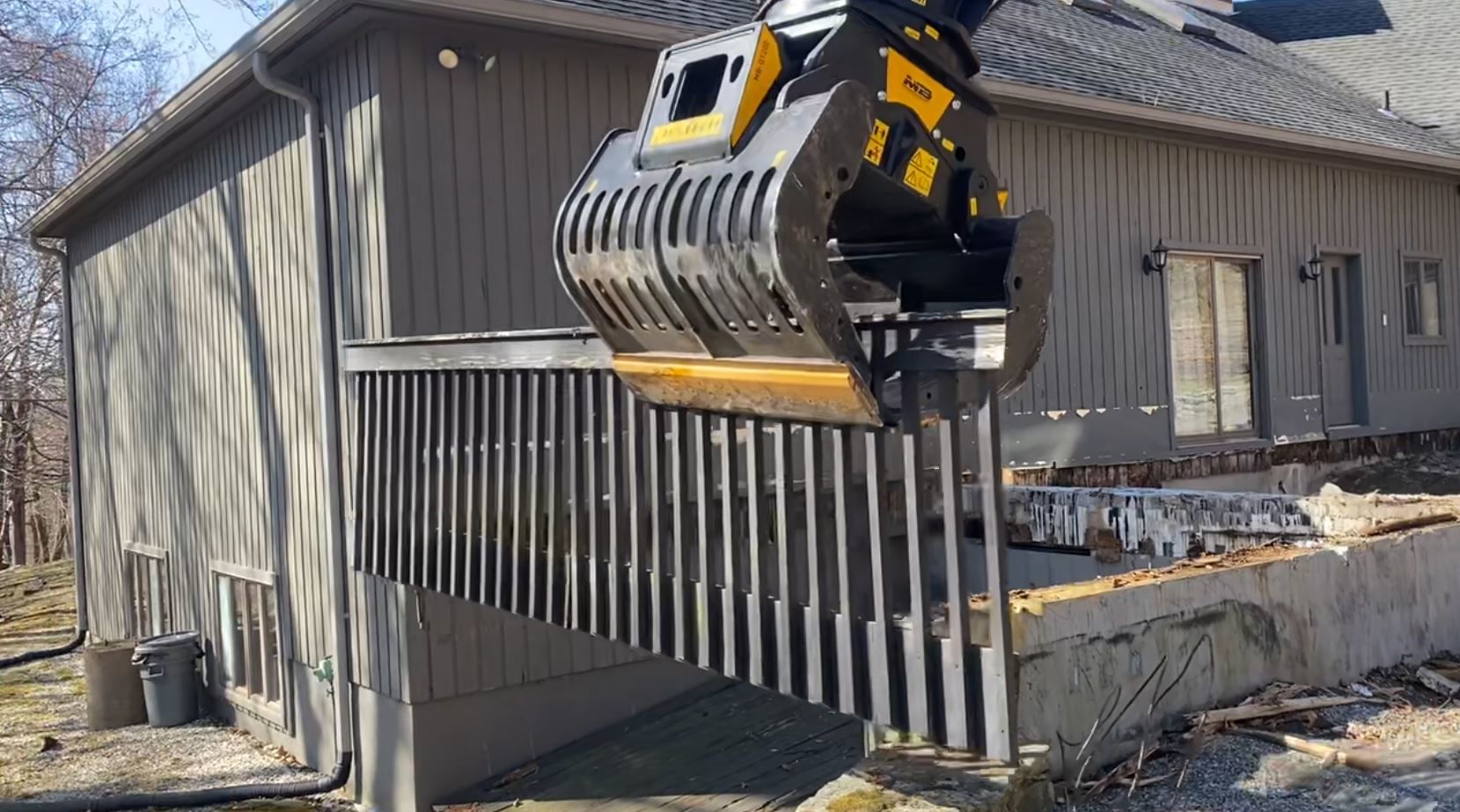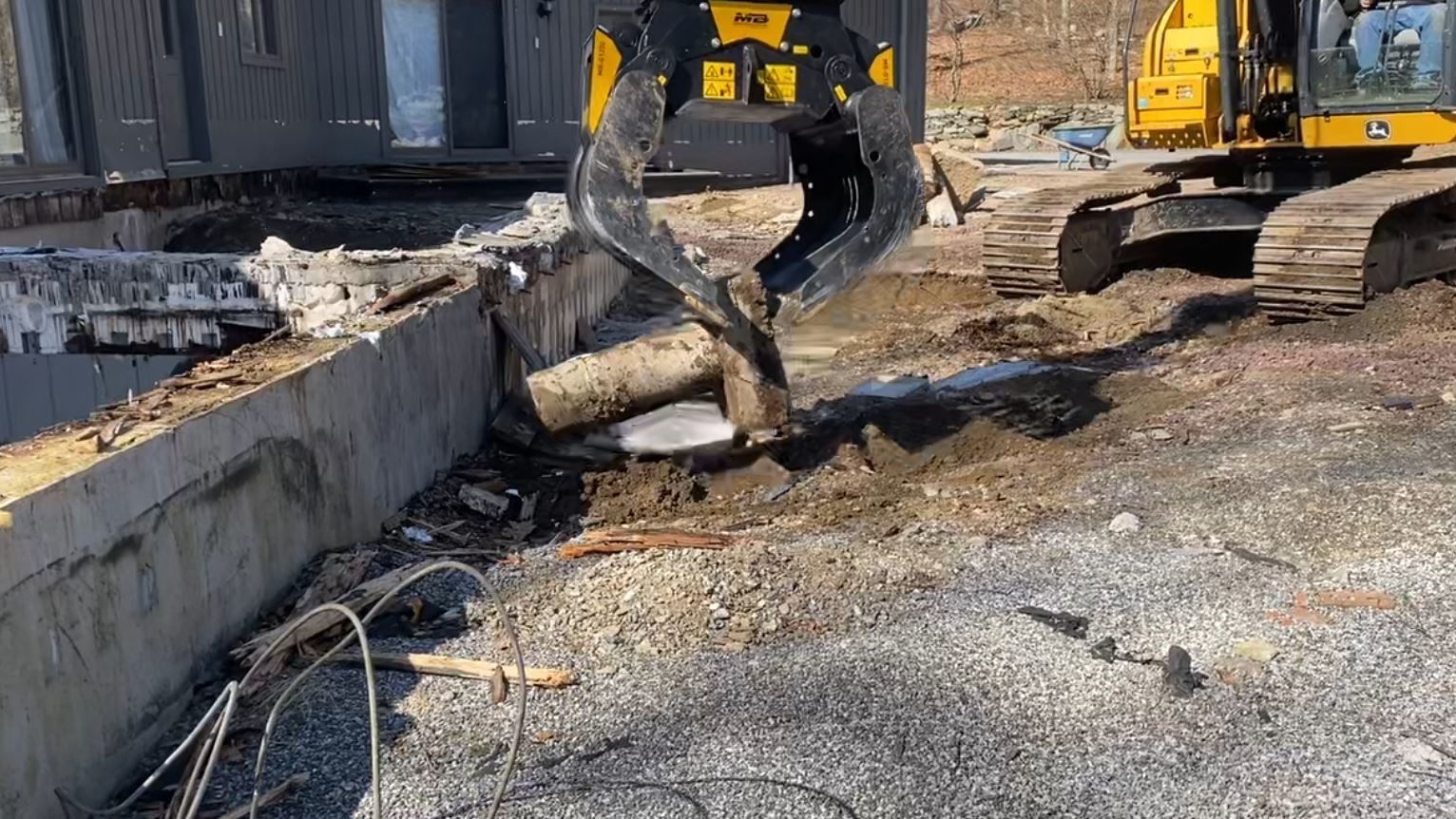 THE DAMAGE IS DONE
A storm in northwest America left behind a considerable amount of snow. Our customers soon found themselves with a problem they didn't expect: their roof collapsing.
Even with a collapsed roof, they expected only to have their roof fixed. But once our customers deemed it safe to see how bad the damage was, they realized that the collapsed roof destroyed the floor and their porch. Their only option? Take apart what's left of the house and rebuild the entire structure using the foundation from the original home.
THE GRAPPLE WITH A PLAN
When our customer went to Stevee Excavation, who happens to be one of MB Crusher's dealers, to work on the demolition portion of their home, our dealer knew which unit was the best fit for the job at hand. He chose the MB-G1200 sorting and demolition grapple.
Once the house was demolished and the debris left behind, they used the grapple to enact their plan: take the pile of material and create separate piles. Materials that they couldn't use, like broken wood, were sent to a landfill. Then, the concrete, Stevee Excavation would take to their yard and use their crusher bucket to process it.
Thanks to the grapple's high clasping strength and 365° rotation, it separated the materials from one another regardless of the material's shape, weight, or even angle that it was resting. They loaded the materials into their respective trucks before they transported them to their destination.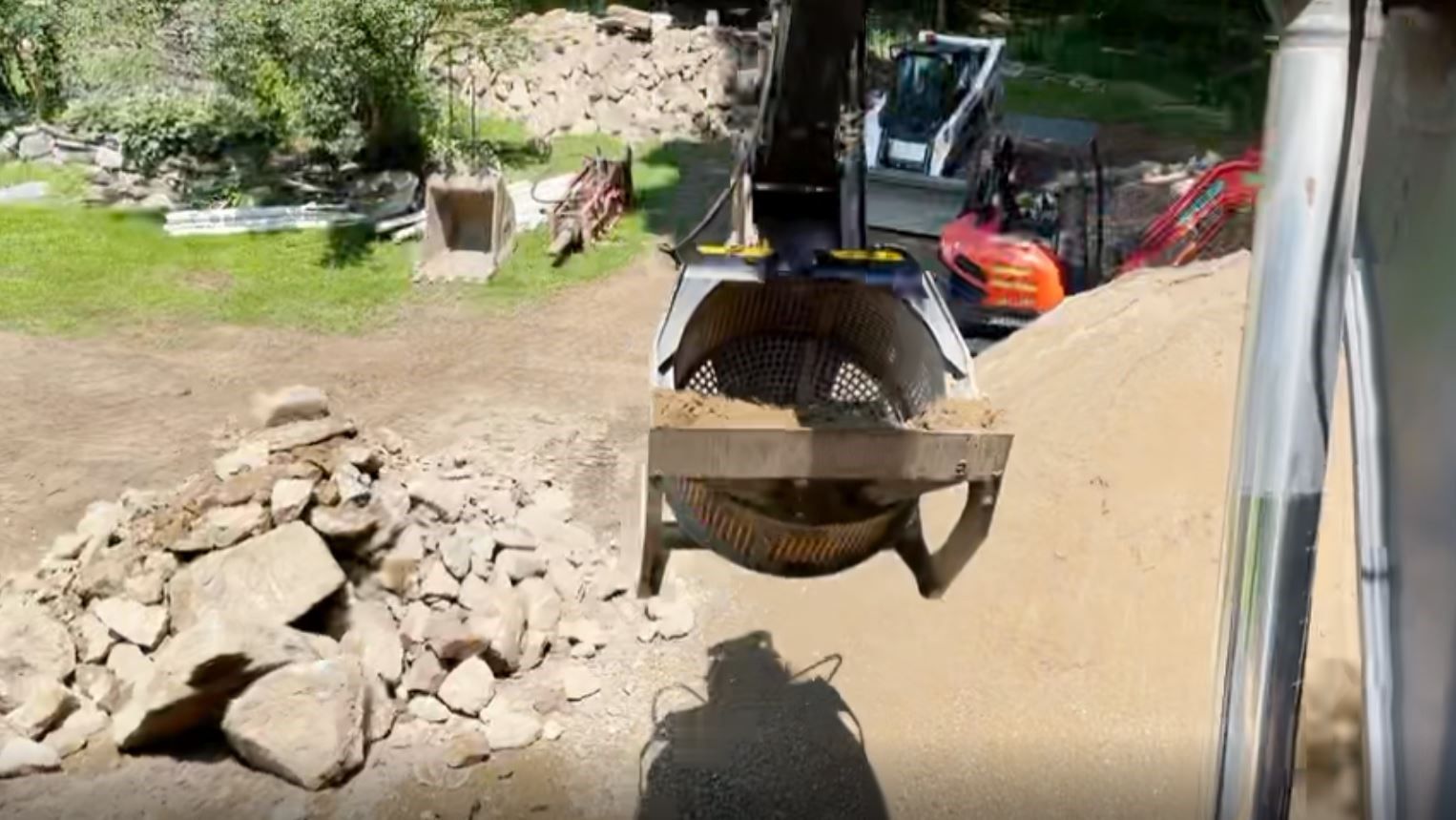 THE MB-S14 SCREENING BUCKET
Once the grapple cleared the job site of the debris and processed the materials that was recyclable, it was time for them to push their sleeves up and start rebuilding the house.

Every house has a strong foundation but an especially strong footing. A strong footing helps support the foundation and helps prevent the house sink further into the ground.
A quick look around the lot and it's clear there's plenty of material that Stevee Excavation can use, specifically the rocks and dirt. The unit he immediately knew he wanted to use was the MB-S14 screening bucket.

Thanks to the screening bucket, our dealer separated the rocks from the dirt then added the stones to their concrete mixture for the concrete.