A new padding bucket for loaders and skid steers
15-03-2023
Conceived and designed for the gardening, landscaping and urban construction sectors, the new MB-HDS220 padding bucket is the solution for all construction sites that need to combine efficiency and versatility in a compact piece of equipment.
It fits loaders and skid steer loaders from 9,900LBS to 24,000 LBS and has a large loading capacity, with a specially designed inlet port to easily convey the material onto the rotors.

As a result, its high productivity makes it the ideal piece of equipment for urban construction sites where work needs to be done quickly and where time constraints are a major issue.
Do you want to know if they fit your mini ex?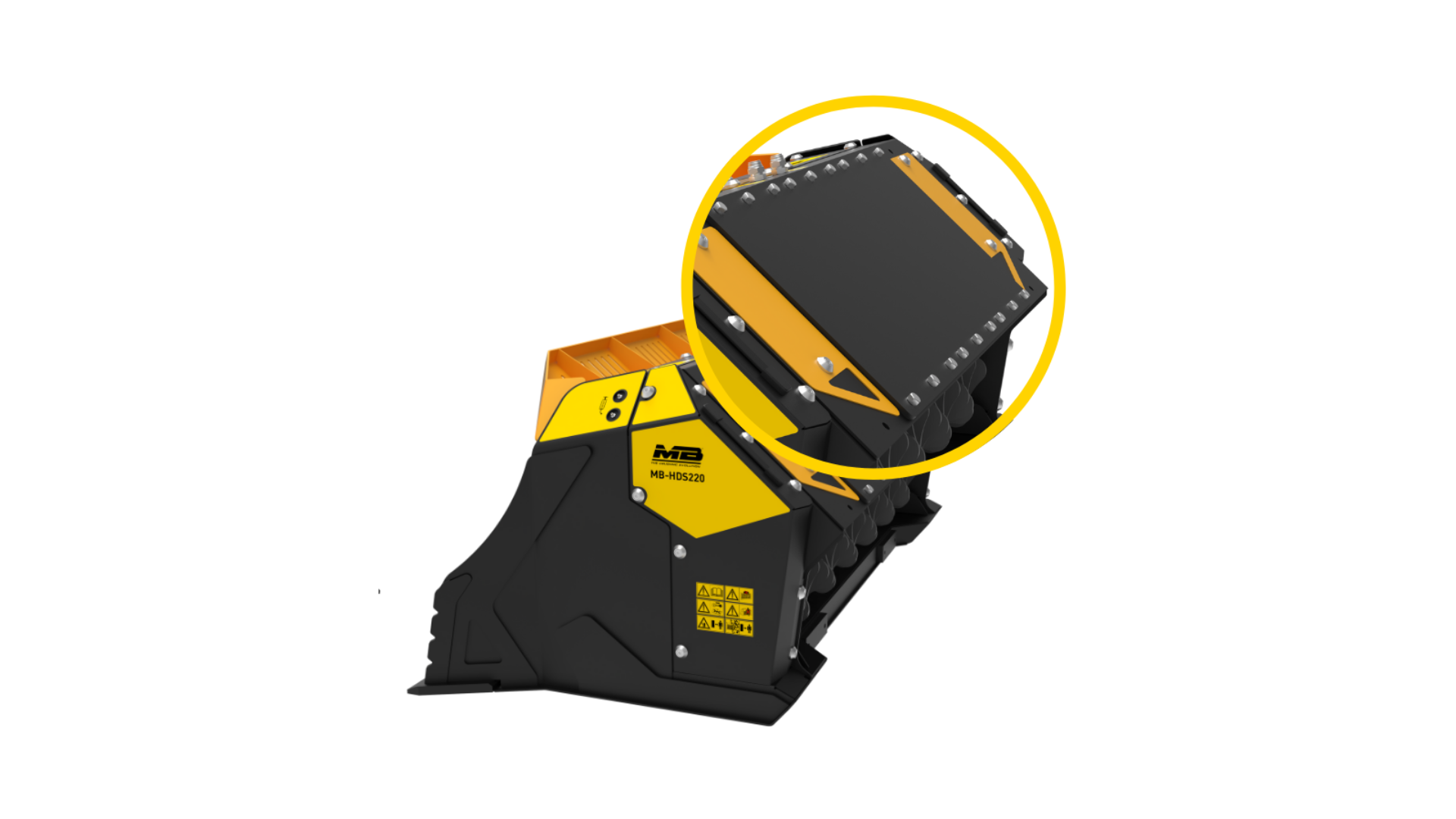 The coupling system is designed to allow maximum freedom of movement of the carrier machine. This system allows excellent visibility of the material to be worked and of the worksite
The width of the inlet, 7.2 feet, allows the tracks of the carrier to be kept clean at all times.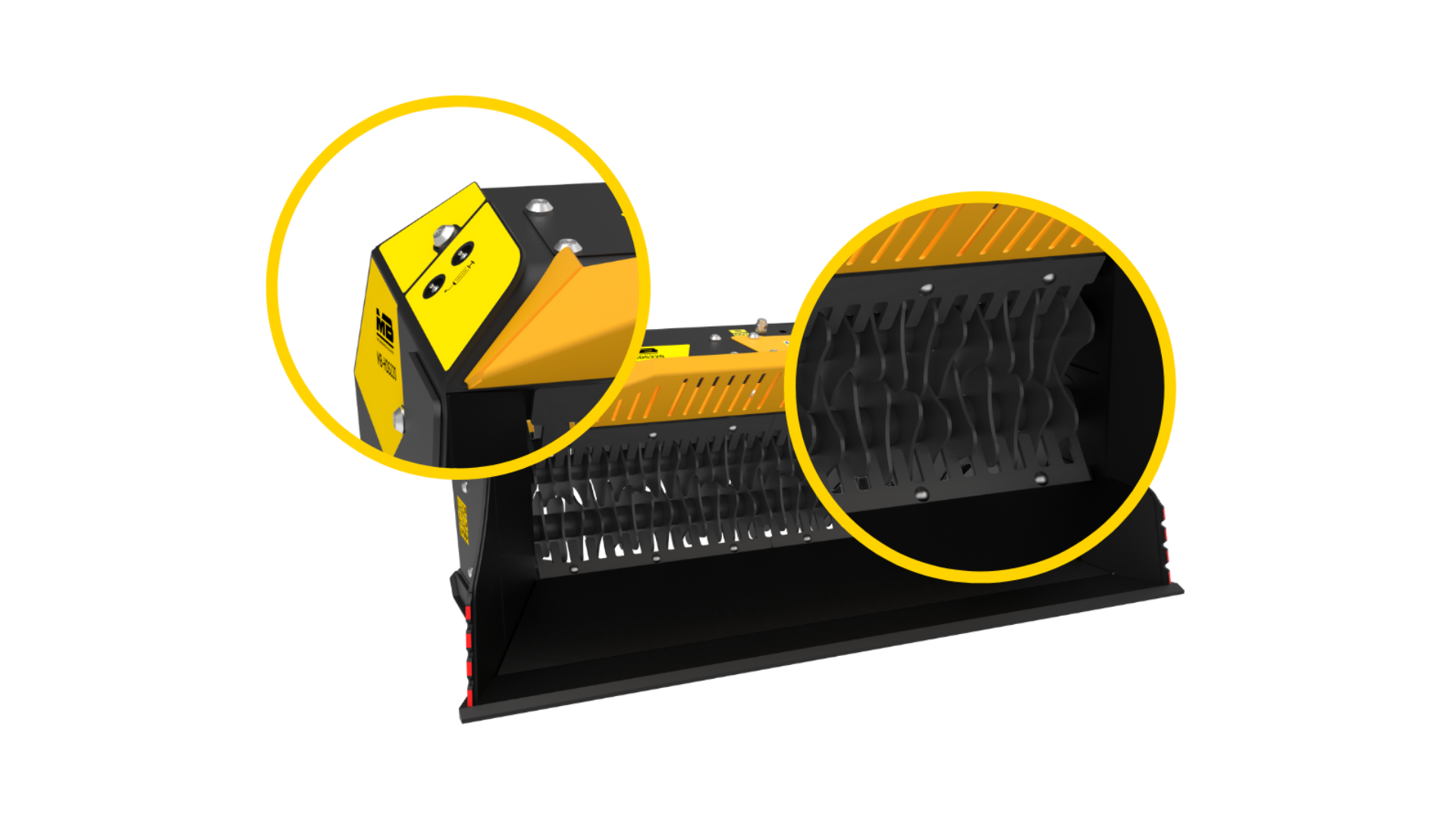 Greasing is centralized.
Rotors are easily replaced directly on the job site and the rotors stand is included.
Maintenance is simple and can be carried out directly on the construction site.
The MB-HDS220 padding bucket facilitates work on all sites where there is a need to aerate packed soil:
when landscaping a green area, a garden, or a flower bed;
when there is a need to reclaim and clean topsoil from various demolition debris, stones or roots;
to select material for covering pipes or trenches and sub-base.
Would you like to know how much it costs?