Reasons why MB Crusher enjoy attending fair trades besides showing the machine at work
How knows MB Crusher and has seen them at events knows that they love to put up a show, to reflect the company's working hard and playing hard lifestyle and mentality. It shows that they are dedicated and committed to achieving their goals through hard work, but also allow themselves to relax and have fun.
It is all about balancing your efforts to succeed and enjoy the journey.
Of course, this comes with a second advantage, showing the potential of the working machines so that visitors can understand the machine's features and capabilities, and see how easy it is to use.
Around the demo area, there will be people evaluating the machine's performance, to determine the ROI and those who already have one of the MB Crusher units and are simply checking out the latest models as hands-on is always more effective than watching a video or reading a manual.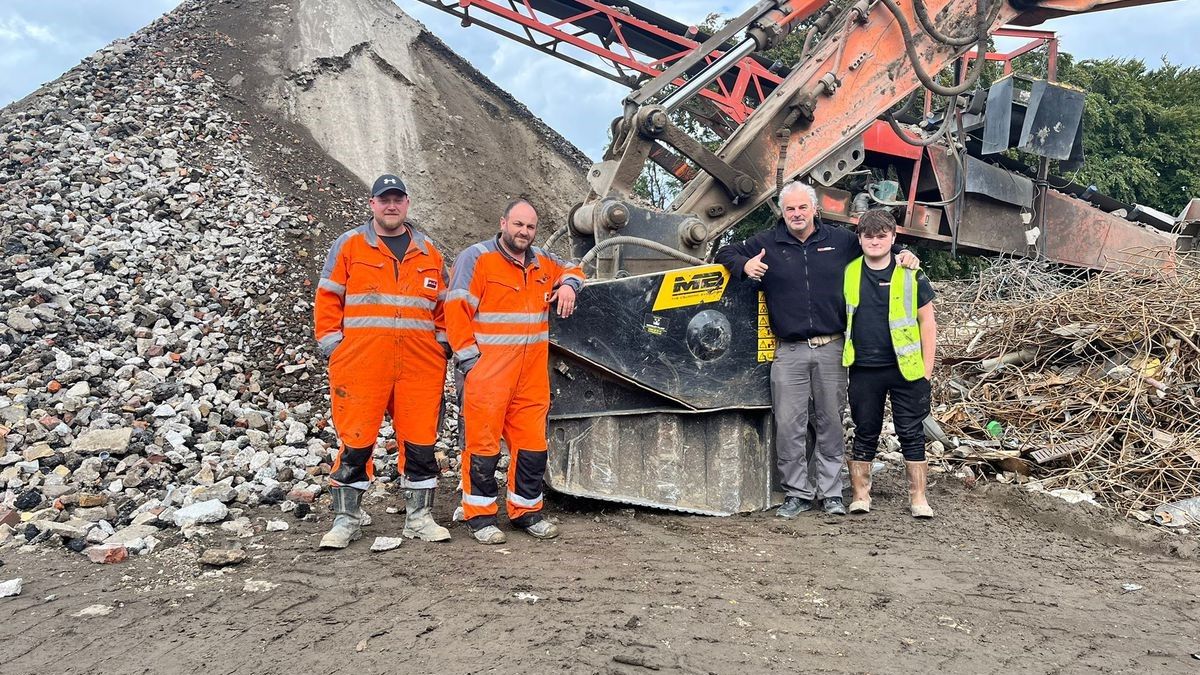 @Hillhead we caught up with Danny Watson Director of PMW Quarries Ltd
PMW Quarries Ltd is a family-run business established over 35 years ago, supplying aggregates in West Yorkshire, both quarried and recycled.
They set up an operation with the aim to became the first company for users to satisfy all of their aggregate needs: including topsoils, subsoils, sands, gravels, clays and shales, together with the ability to offer site clearance with their fully licenced tipping facilities.
They own 3 crusher buckets, and the first one was purchased 10 years ago, they know they have invested in a reliable and effective machine.
''...they don't wear out besides the spares obviously...'' said Danny.
@ConExpo we met with James Newport from Clarke Construction Services
SPEED is the adjective used by James to describe MB's jaw crusher bucket.
They bought an MB unit as the previous crusher bucket was too slow, the jaw crusher is providing them with the pace they need to recycle material. Without MB Crusher they had to throw away most of the material. Without the right equipment, they could not make the operation profitable the labour costs were simply too high.
One machine operated by one man and they can now crush their material at the site saving having to spend money for material, they also sell the extras bringing in income.
''I look forward to buying more of your products in the future..'' .
There are so many reasons why MB Crushers attend so many events, so add the experience to your bucket list! Stay tuned or contact them to see where they are going to be next.