The sweetest job
13-06-2023
Réunion is one of the Mascarene Islands and a French overseas département in the western Indian Ocean. It is here we encountered one of the ''sweetest'' jobs.
Located in the heart of the La Saline in Belle Vue, there is an historic sugar plant.
In the pursuit of using heritage at the service of the economy and development, few months ago, the council began the reclamation of this brownfield, a factory that once represented the economic heart of the island.
To this day, in Réunion, home of the nearly-forgotten traditional Galabe', the sugar industry covers a particularly important part of the island economy. It generates more than 18,300 direct, indirect and induced jobs in the fields of agriculture, industry, transport, energy and research. In sugar production by-products also play key roles. From the raw material, sugar aside, the produce includes:
- rum, from molasses and cane juice
- electricity, from the bagasse, which is the key to Reunion Island's energy self-sufficiency
- fertilizer, from the foam
- fodder for livestock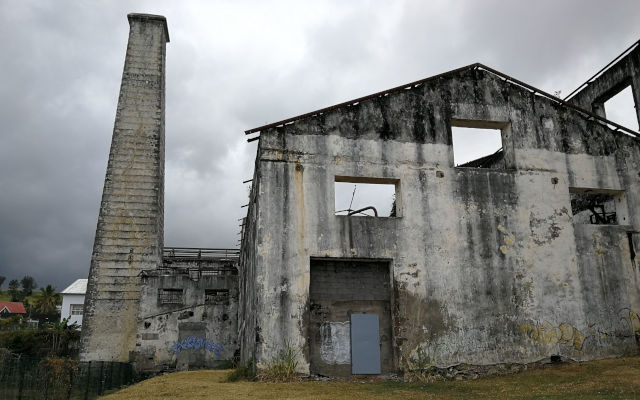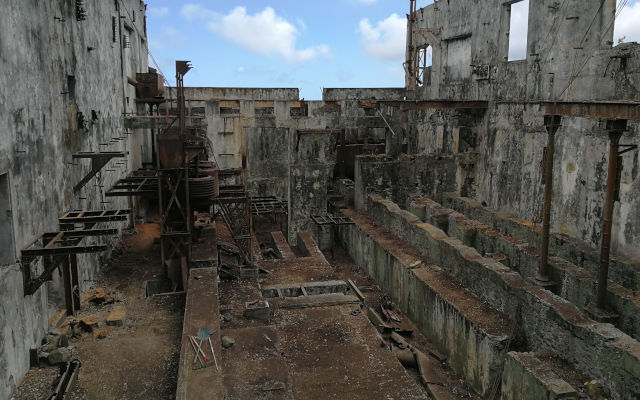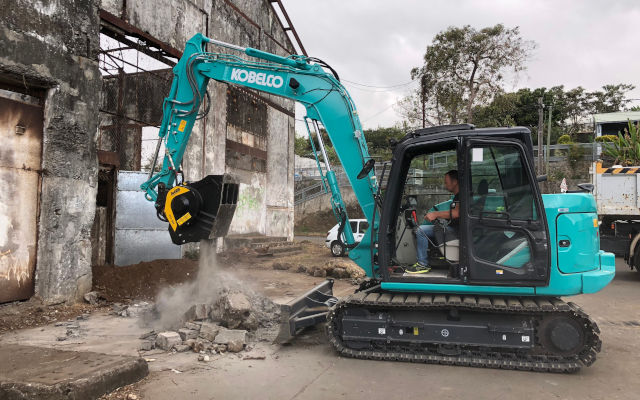 It can be said the sugar cane are all-rounder and nothing get wasted. Same philosophy applies with the MB units, designed to promote the use of waste, transforming it in resource. Reunionese are used to find ways to maximise all available resources.
This is exactly what was witness here. The sugar factory in Belle Vue was built before 1874, went through several extensions but it was then closed in 1969 as it could no longer cope with the demand. Neglected since, the building was overgrown with vegetation and waste at the beginning of this year. Cleaning and security work has been carried out in the former sugar factory in La Saline. Operations necessary to allow this building to know a new life.
A crusher bucket MB-C50 was used, mounted on a Kobelco, to reduce all inert material brought out from the plant, as the main goal was to access the interior to have a perspective of the future development.
A big housekeeping, and a mandatory request to waste nothing, saw the crusher bucket busy reducing bricks, reinforced concrete, cement to a size that granted the aggregate reuse. This former sugar factory, once the economic lung of this neighborhood, has been given a second wind. This building of 3800 square meters is part of the development project of the town of La Saline carried by the City. The reclaiming job has been carried out directly at the residential site, next to public schools and the city swimming pool, without obstructing population activities. This because all MB units are certificated and designed to reduce noise and dust, while considering reducing emissions and environment preservation.
Reminiscing old times is heartwarming, reclaiming iconic buildings is fulfilling. So more city councils should focus on brownfield developments and provide wealth to their community. We have the proof that it can be a piece of cake!