Valori Demolition impress local council with 100% recycling of materials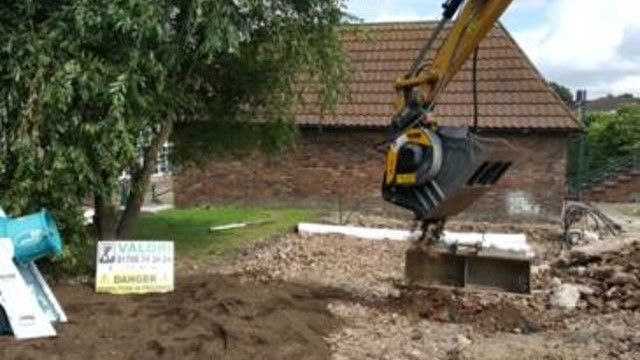 We want to propose some deletions of an interesting article about a succesful case study on a customer of our UK Dealer Worsley Plant, who succeded to 100% recycle the materials on site.
''[...] Valori Demolition has more than 50 years experience in the demolition industry and make it their priority to adapt to changing market conditions and move with the times. They carry out many types of demolition in the London area, including residential blocks, warehouses, city centre sites, incorporating façade retention, strip out, site clearance and recycling of materials.
Valori recently become an approved contractor for the London Borough of Brent Council and this was their first project for them. As their flagship job they were keen to make an impression. They wanted to aim for 100% recycling of material on the site. This particular project was the demolition of an unwanted school classroom and replacing it with a playground.
Before they approached Worsley they were going to remove the concrete and hardcore via dumper truck and then import crushed material in, which would involve dumper trucks moving back and forth. Using the Crushing Bucket on site allowed them to crush the materials on site and re-use as sub base.
Using the MB Crushing Bucket allowed them to save time and money they would have spent on skip hire and two dumper trucks, not to mention the impact on the environment, reducing Valori's carbon footprint. They also saved several days on the overall project timings and negated the inconvenience of waiting for skips to be exchanged. [...]''. Source : Worsley Plant Ltd,Road Beta,Brooks Lane Industrial Estate,Middlewich,Cheshire,CW10 0QF