"MB Crushing Buckets are very useful": interview with JPS Contractors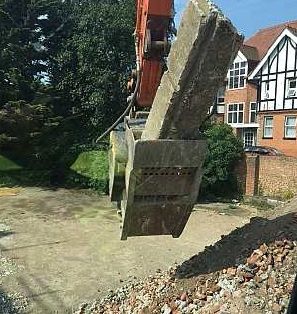 From Hub-4.com
A CRUSHING BUCKET HELPS INCREASE RECYCLING ON PROJECTS, IMPRESSES A LOCAL AUTHORITY & ADDS A NEW REVENUE STREAM
JPS Contractors are saving time and money by recycling materials on site, with the help pf a Crushing Bucket from WorsleyPlant.
After seeing MB Crushing Buckets in action at the Plantworx show, JPS became interested in how these could help them make things easier on theirs projects. They could see the huge potential for saving time and money.
Shortly afterwards, Worsley Plant delivered an MB Crushing Bucket to JPS so they could run a trial on a job they felt would make a great use of the equipment.
They were so impressed with the results they decided to invest in a reonditioned MB BF60 model to use with theirs excavatior.
(.....)