Demolish, build, redevelop, and renovate: when construction sites are in the city or in busy industrial areas, managing these sites turns into a burden for companies in charge of the job. Constraints, contingencies, and costs soar. Operators who work in the city have several problems that they have to overcome.
Road construction sites, constructing or demolishing homes, private and public buildings, warehouses, squares, and other infrastructures all come with high transportation and disposal costs, limited room to maneuver, and the need to be mindful of noise and dust emissions. Without forgetting about the changing and high safety standards.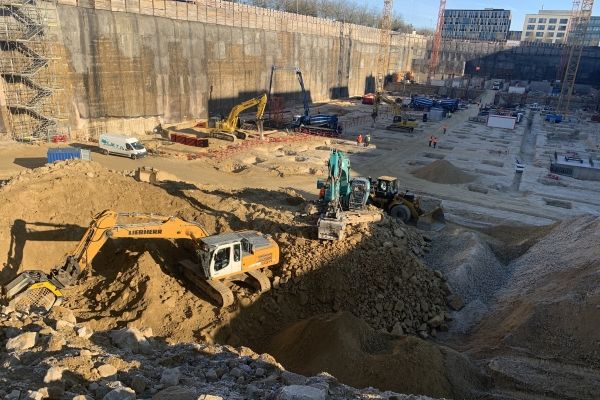 IT'S POSSIBLE TO TRANSFORM WASTE AND EXPENSES INTO ECONOMIC BENEFITS. THE SOLUTION? DIRECTLY ON SITE.
MB Crusher has a range of attachments designed to help manage waste directly on site without need of a third party efforts. You immediately enjoy the benefits: reduction of transportation costs and produce quality material that can be used on the construction site to create sub-base, backfill, drainage material, or can be sold. This way, you optimize the construction site by decreasing downtime, while increasing profitability and offering greater protection to the environment. With one attachment, you reduce or eliminate disposal and transportation costs.
MB Crusher's range of attachments is designed to work on urban construction sites with ease: it's suitable for different construction sites regardless of size or its complexities, it also performs well in highly populated areas or hard-to-reach city centers.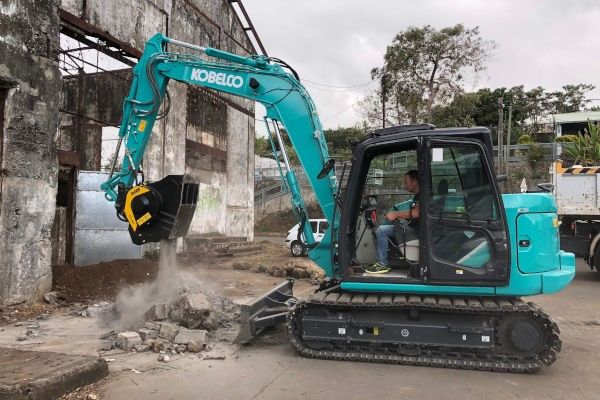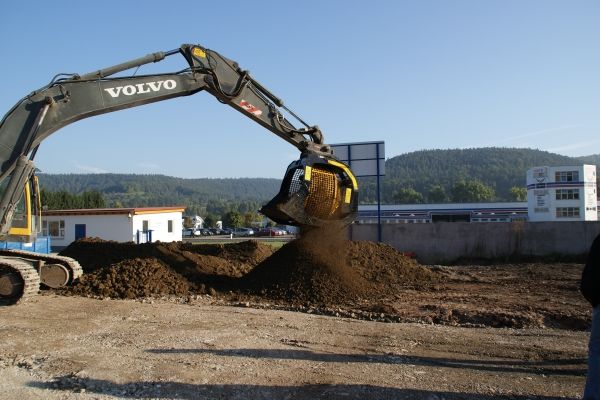 MB's crushers can be installed onto any heavy machinery and work in confined areas: they reduce debris such as bricks, concrete, or rock, down to your desired output size.
They make it possible to recover up to 100% of waste, which turns into material that can be reused when constructing a new building or to be sold.
In order to be able to select more material, MB Crusher's screening buckets can be installed on your heavy machinery, and thanks to the interchangeable panels, you can separate waste according to your desired output size. The clean material becomes a resource so the construction site can always be operational and autonomous.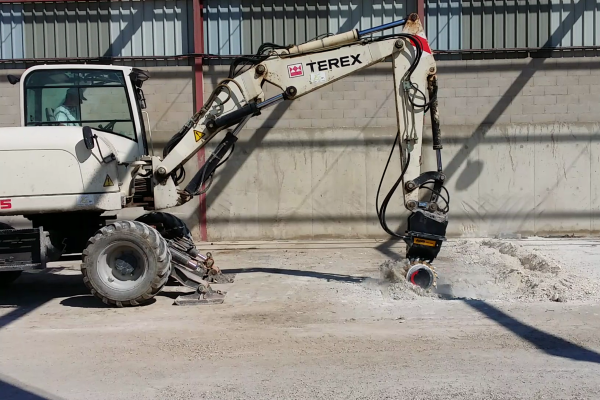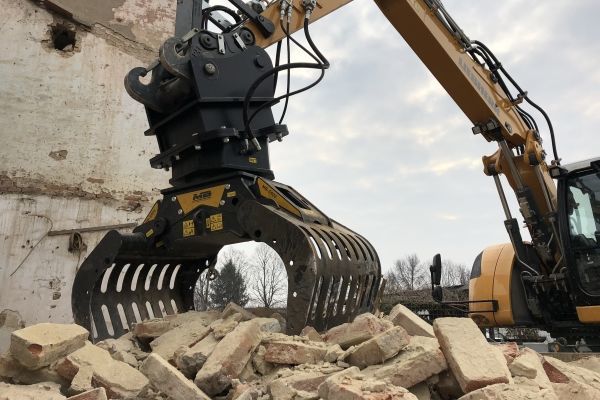 The MB Crusher sorting and demolition grapples can select different materials and handle any kind of waste precisely and adapt to any situation.
On the other hand, MB Crusher's drum cutters are designed to work with maximum precision either in residential areas or along busy roads. One advantage is the direct drive twin motor system, which allows the force to be distributed between the two drums depending on how tough the material is, while absorbing the vibrations that would be transmitted up the excavator's arm.
Thanks to patented technology, MB Crusher's entire range reduces dust, noise and vibrations to a minimum. Additionally, you maximize the safety for your personnel on the construction site.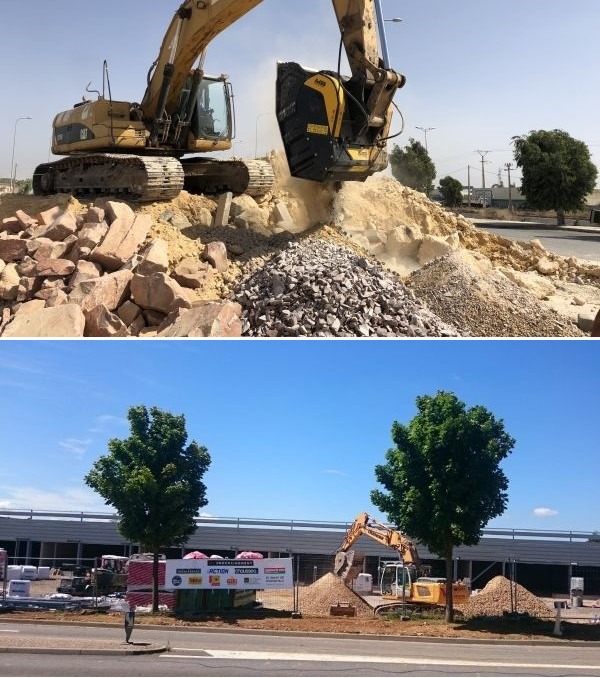 THE BENEFITS FOR THE COMPANY:
eliminating transportation and disposal costs

reusing materials already on site
eliminating the need to purchase new material
fast production times
using one machine and operators already on site
BENEFITS FOR THE COMMUNITY:
less noise pollution

a reduction of Co2, dust emissions and vibrations
less traffic in the area
balancing the ecosystem thanks to reusing materials
reduced work times
BENEFITS FOR THE ENVIRONMENT:
no landfill disposal

reduced pollution
free access routes
reduced dust, noise, and Co2 emissions
on-site recycling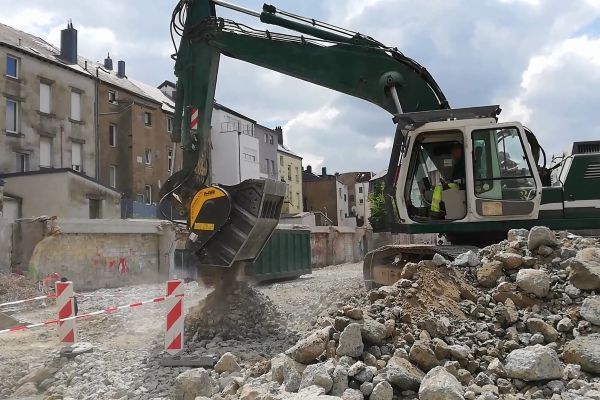 URBAN CONSTRUCTION SITES INCREASE REVENUES WITH THE MB'S RANGE
the company equipped with MB Crusher units can process different types of materials even waste, without downtime, becominig more competitive;
the material you obtain from using MB Crusher units to process materials can be turned into revenue: it can immediately be reused on site as fill material;
the material processed by MB Crusher units can be transformed into a new business opportunity by putting it back on the market and selling it
maintenance is quick and easy: it does not require special personnel, or causes downtime for the entire job site;
MB Crusher units are designed to perform in limited or confined spaces with no access roads, in complex or in highly populated areas.
crushing and sorting times are reduced, as are the cost of replaced weathered material
Discover the range of crushers, screeners, grapples and drum cutters on urban construction sites
all meant to facilitate work and offer new business opportunities.
They adapt to any heavy equipment and all construction sites.