We Have Organized First Live Demo For Bucket Crushing And Screening Solution In India
24-01-2018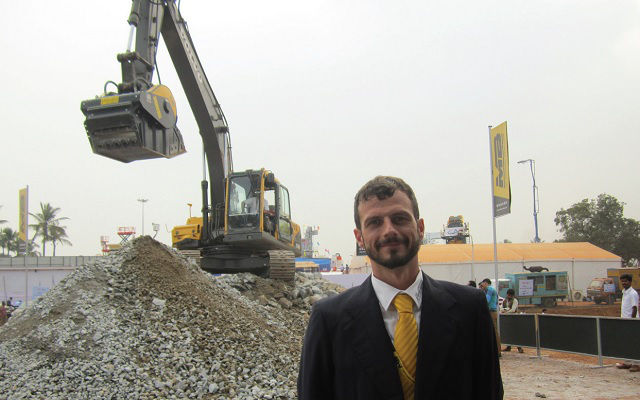 "We found a lot of appreciation for M Sand production, our screening solution is extremely valuable for its capability to directly feed VSIs"

Mr. Piero Guizzetti
CEO
MB India
[Civil Engineering and Construction Review, January 2018]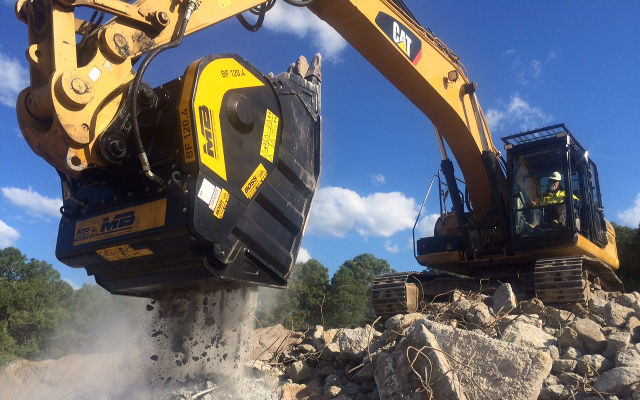 CE&CR: Tell us about the response you received in EXCON '17?
Mr. Piero Guizzetti: We feel that in Excon this year visitors were more skewed towards buying intentions as opposed to being mere explorative.
CE&CR: What all machines have been displayed in EXCON'17?
P.G.: We displayed two different models of our Bucket Crusher; our best-selling models BF 90.3 and BF 70.2, applicable for ≥ 21 T and ≥ 14 T excavators respectively. We also displayed our Screening Bucket, the model MB-S18. It was the first time in India that we displayed this model at a major event and the response was exceptional. Lastly, albeit not with a product displayed, we showcased our newest product category the drum cutter via a number of digital means and marketing material. A lot of curiosity and interest were witnessed for this product line, primarily due to the exponential increase in trenching and tunneling work in India. We hence presented a complete and comprehensive range of products capable of satisfying any requirement at site.
CE&CR: How was the footfall to your displays in EXCON'17?
P.G.: The traffic was more than double with respect to Excon 2016. We also felt that both organization and infrastructure improved exponentially in line with the developments seen throughout the past editions.

CE&CR: Your Company had planned to organize a demonstration of your machines working. How was it received by the visitors?
P.G.: The visitors very much appreciated our machines in demonstration considering that it is still an innovative concept in India; to be able to crush at site eliminating transportation and manpower costs as well as decreasing time of execution. We firmly believe that the Demo has given us an opportunity to convert curiosity to buying intentions. Overall, we are proud to have organized the first live demo for bucket crushing and screening solution in India.
Find more, downloading the article!
Top
Contacts