Mobile solutions grasp the imagination
14-11-2016
Mining and construction activities in emerging markets – supported heavily by mobile equipment – are helping the crushing and screening market plot a course towards US$2,550mn by 2022.
The developmental roadmap of the global mobile crushing and screening equipment market is being influenced steadily by growth in urban infrastructure and the construction industry in the Asia Pacific, Latin America, Middle East and Africa regions (LAMEA), according to a recent report from Allied Market Research (AMR).
Market revenues are forecast to hit US$2,550mn by 2022, according to the "Mobile Crushers and Screeners Market – Global Opportunity Analysis and Industry Forecast 2014 – 2022". Mobile crushing is expected to maintain its position throughout the period as crushing and screening operations can be performed at the site, reducing the costs of transporting materials. The report notes urbanisation in emerging countries as a catalyst for infrastructure growth, with governments propelling forward investment in roads, railways and airports that heightens the need for mobile equipment.
Construction, estimated to grow at a CAGR of 6.3% over the period 2016-2022, is the fastest growing application sector for mobile crushers and screeners. Stone quarrying, projected to grow at a CAGR of 4.1%, remained the most dominant market for application use, the report continues.
Mobile crushers' share of the overall market was approximately 73.8% in 2015, as mining and construction activities in emerging countries rise. Jaw crushers were the most popular application in a segment including impact and cone crushers. Vibratory screeners – due to their high capacity and efficiency – accounted for the lion's share of the global screeners market at 70% in 2015, and is forecast to continue its leading position over the analysis period.
Acknowledging the rise in construction and mining activity in emerging countries as a key contributor to growth in the mobile crushing and screening market, AMR manager eepanker Bose stated: "Development of new mobile crushers offering high efficiency and flexible configuration will also have a substantial impact on the growth of the market. The growth in need for equipment that offer better operational efficiency also affects the market for mobile crushers and screeners."
However, the report adds that market growth is also being hindered by inadequate infrastructure facilities required for the operation of equipment, due to high carbon emissions, alongside power supply irregularities, poor rail and airport links, and water supply problems. A selection of companies specialising in crushing and screening equipment share their latest news with African Review, including updates on products and services and perspectives on the key trends, opportunities and challenges of operating in the market.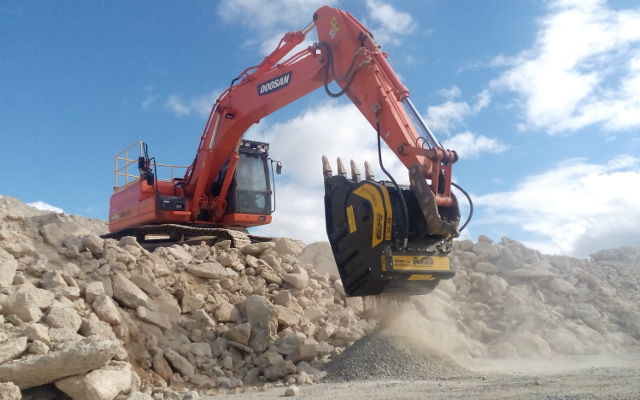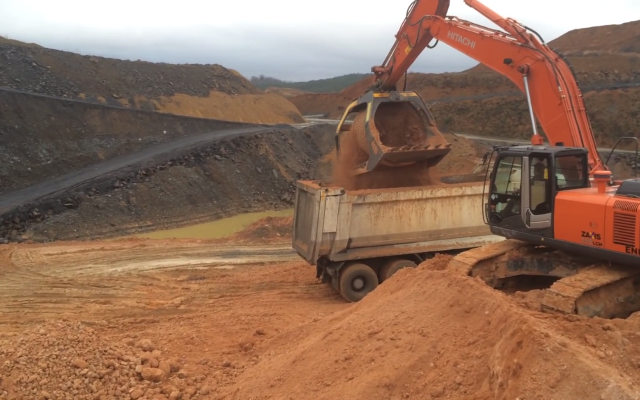 MB Crusher
Building on its launch of third generation crushing and screening buckets at the beginning of this year, Italy's MB Crusher says its goal is to increase its presence in the important African market by strengthening its dealer network, while eyeing opportunities to take part in large future projects.
"We are working to inform our potential clients about a completely new concept of crushing, never seen before, and to make people understand the great advantages in terms of saving time, money and staff, without forgetting environmental sustainability," a spokesperson comments.
The company offers a wide range of crusher buckets – from the MB-C50 for mini excavators, the MB-L series suitable for wheel loaders, skid steer loaders and backhoe loaders, to the BF150 suitable for larger 70-tonne excavators. It also merchandises a comprehensive range of screening buckets, rotary grapples and drum cutters. The infrastructure segment appeals as an area of growth and investment, according to the company.
"We think that the construction and mining industry is on the rise and this would have a significant impact on crushing and screening equipment," the spokesperson adds. "MB Crusher offers solutions for every need, starting from the small work in a city centre where a flexible machine reduces costs and staff necessity, to big piping works or mines where working on site is the main requirement. That's the reason why we're sure that Africa will be one of the highest potential markets for our products."
Megazine: African Review

Top
Contacts