MB Crushers penetrates into the Middle East market
29-08-2017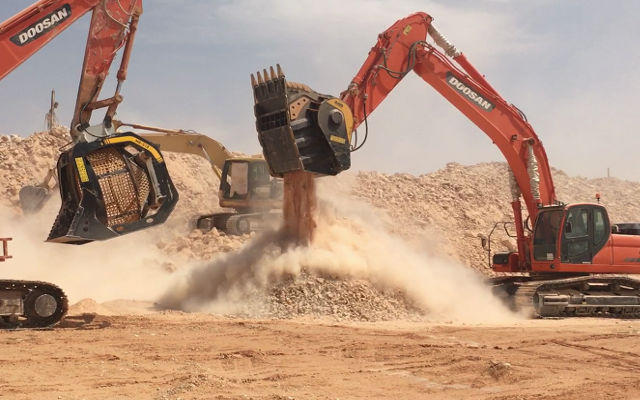 Built for extreme conditions
[Technical Review Middle East, August 2017]

''MB crusher Buckets are being used in lime and sandlime quarry in Al kharj, saudi Arabia, where the machines are working to recover inert material to be reused for the construction of the new subway in Riyadh. two MB crusher products have been used in this quarry – the BF135.8 crusher bucket (for excavators weighing over 43
tonnes) and the MB-s18 screening bucket (suitable excavators between 20 to 35 tonnes).

the MB buckets offer versatility of use, the possibility of crushing on site under any condition and the capacity of lowering costs, the company stated. the crusher bucket, in fact, operates in couple with an excavator, normally already available at every worksite.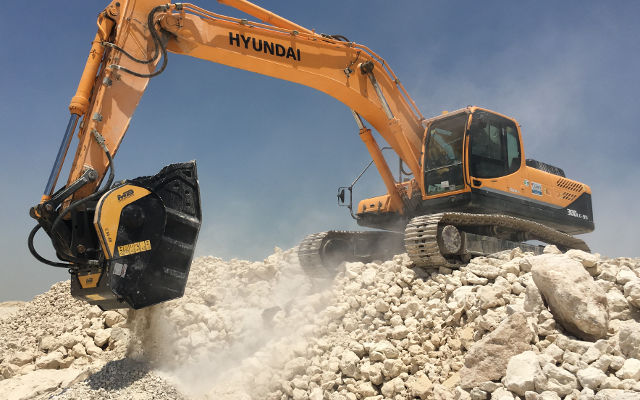 MB Crusher has appointed Q-FaB – Qatar Welding & Fabrication supplies
– as exclusive distributor for Qatar.

Under the distribution arrangement, Q-Fab will sell, service and support in the region, the complete MB Crusher range of crusher and screening buckets, sorting
grapples and drum cutters.

Mohamed al Mrayat, head of sales deparment at QFab, said "Our company established in 1996 and it is fully equipped in terms of market and product knowledge and operational excellence to service MB Crusher's customers. We are very delighted with the MB Crushers appointment: our common goal is focused on improving the market support and servicing our customers to the highest level of satisfaction".
Top
Contacts