MB Crusher turns mobile plants into one-machine operation at Excon 2017
15-11-2017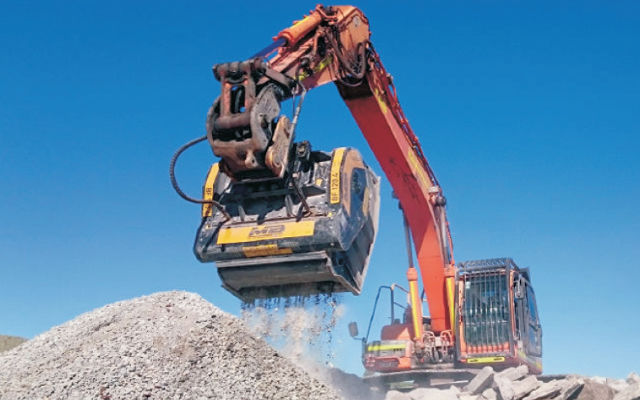 MB Crusher will set a live demonstration with its machines.
[Construction Technology, November 2017]
'' Investment in infrastructure is nowadays a key aspect for India's economic growth sustainability and a guideline behind many policy initiatives by the Government of India.

This will be the primary point of Excon 2017, the largest construction equipment exhibition in South Asia that will be held between the 12th and 16th of December, 2017 in Bengaluru, Karnataka, India.

Visitors will have the opportunity to understand which kind of solutions MB Crusher attachments can bring to their respective construction sites.
In fact, compatible as an attachment with any excavator and/or loader model and make, MB Crusher machine not only provide savings on transportation, but also drastically reduce the amount of other equipment required at site and at the mine/quarry where materials are sourced.

MB Crusher's machines will be displayed also in Hall 3 in the Italian Pavillion.''

Find more, downloading the article!
Top
Contacts