MB Crusher to show latest products at Big5
14-11-2016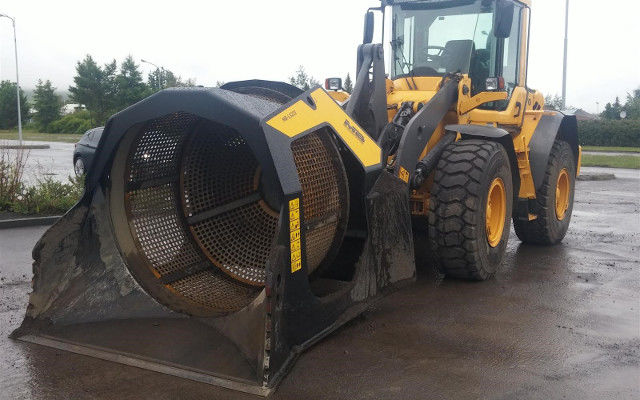 Italian mobile crushing specialist MB crusher will showcase two of its latest products for the first time in the Middle East at the Big 5 Dubai construction equipment show, to be held at the Dubai World Trade Centre from November 21 to 24.
The Fara Vicentino-based manufacturer of attachments and materials procedding equipment for recycling, demolition, construction, landscaping and waste management industries said its display will include new hydraulic drum cutter the MB-R800 and the MB-LS220 screening bucket, the first screening bucket designed specifically for loaders and backhoes from 12 to 35t.
Both products were unveiled to the world earlier this year at Bauma in Munich and will be on show for the Arabiam market for the first time at the company's booth OSF40 in the show's outdoor area. Also display will be other crushing and screening buckets, drum-cutters and grapples from MB's range.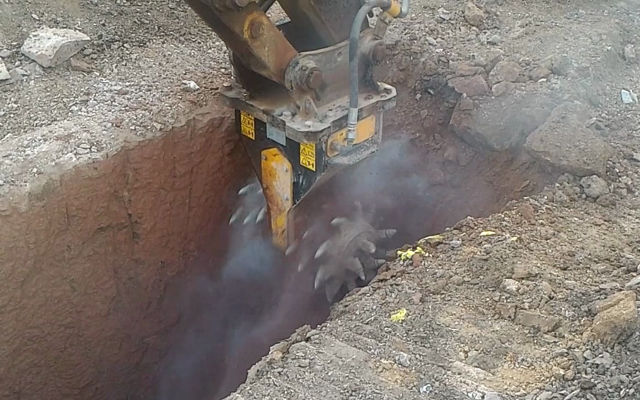 MB Crusher hydraulic drum cutter
WHY GET IT? TWIN DIRECT DRIVE MOTOR SYSTEM FOR STABILITY, ACCURACY AND LONGER LIFE.
Already offering a comprehensive range of crushers and screener buckets, Italy's MB Crusher has recently expanded its selection with the MB-R hydraulic drum cutter range, available in three models, for excavators from 6-35t.
Particularly suitable for rocks and levelling concrete surgaces, in quarry excavation, tunneling, demolition and road works, the drum cutters feature accuracy in operation and reduced sizes, making them ideal for applications in urban areas and confined sites. The range is designed with a low centre of gravity to improve overall blance and reduce the strain and vibrations on the excavator arm.
The MB-R range is also the only one in the world with the patented twin direct drive motor system, which allows force distribution in the two drum heads. In case of materials with different harnesses, MB drum cutters mould by using a proportional force depending on the tenacity of the material, thus resulting in increased stability and reduced stress on the excavator arm.
A versatile piece of equipment, MB Crusher says it reached its best performance level with natural materials such as rocks, stones and frozen ground, but is also efficient with plaster and wall coverings.
Top
Contacts